Kyosho has announced a new variant of their Fazer Mk2 on-road model, featuring a stunning, racing-inspired replica body. The Fazer Mk2 2020 Mercedes-Benz GT3 is an absolute stunner and is chock-full with visual details and plenty of performance.
Riding atop the Fazer Mk2 platform, the Mercedes GT3 ready-to-run (RTR) features a beautifully-replicated body shell, complete with LED light buckets (front and rear), body details (side mirrors, and a rear wing), and sports the same sleek body lines that you'll find on the 1:1 GT3.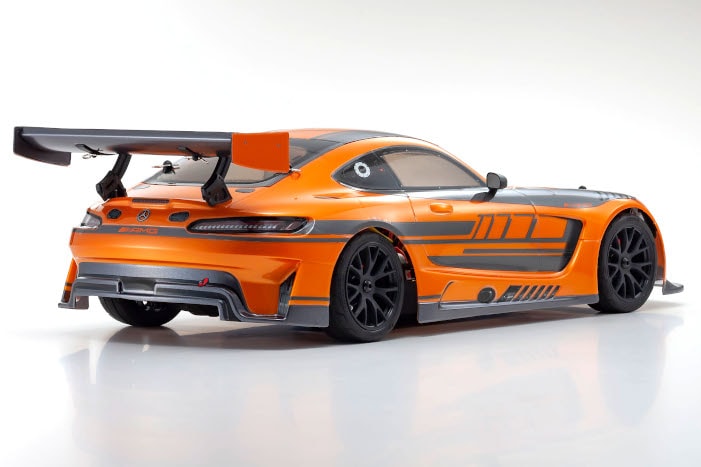 Kyosho Fazer Mk2 2020 Mercedes GT3 Specs:
Length: 464mm
Width: 200mm
Wheelbase: 260mm
Tread (F/R): F:174mm / R:174mm
Tires (F/R): F:66×25mm / R:66×25mm
Gear Ratio:6.5:1
Weight: 1650g (approx.)
Radio system: Syncro KT-231P+
Motor: Brushed, 550-size
Priced at $229.99, the Kyosho Fazer Mk2 2020 Mercedes GT3 will be available directly from Kyosho as well as through their dealer network. Visit kyoshoamerica.com to learn more about this 1/10-scale, on-road R/C car.
Image credit: Kyosho