While they're known mainly for their 1/5-scale models, Kraken RC is trying something new with the launch of their latest potential model. Shifting from large-scale, off-road desert trucks, the Styker UTV is a 1/10-scale model that's highly detailed and patterned after a sporty side-by-side all-terrain vehicle.
In a surprising move, Kraken has wrapped the launch of this model in an Indigogo campaign. Those who choose to back the project can reserve their Stryker for $329 when it launches.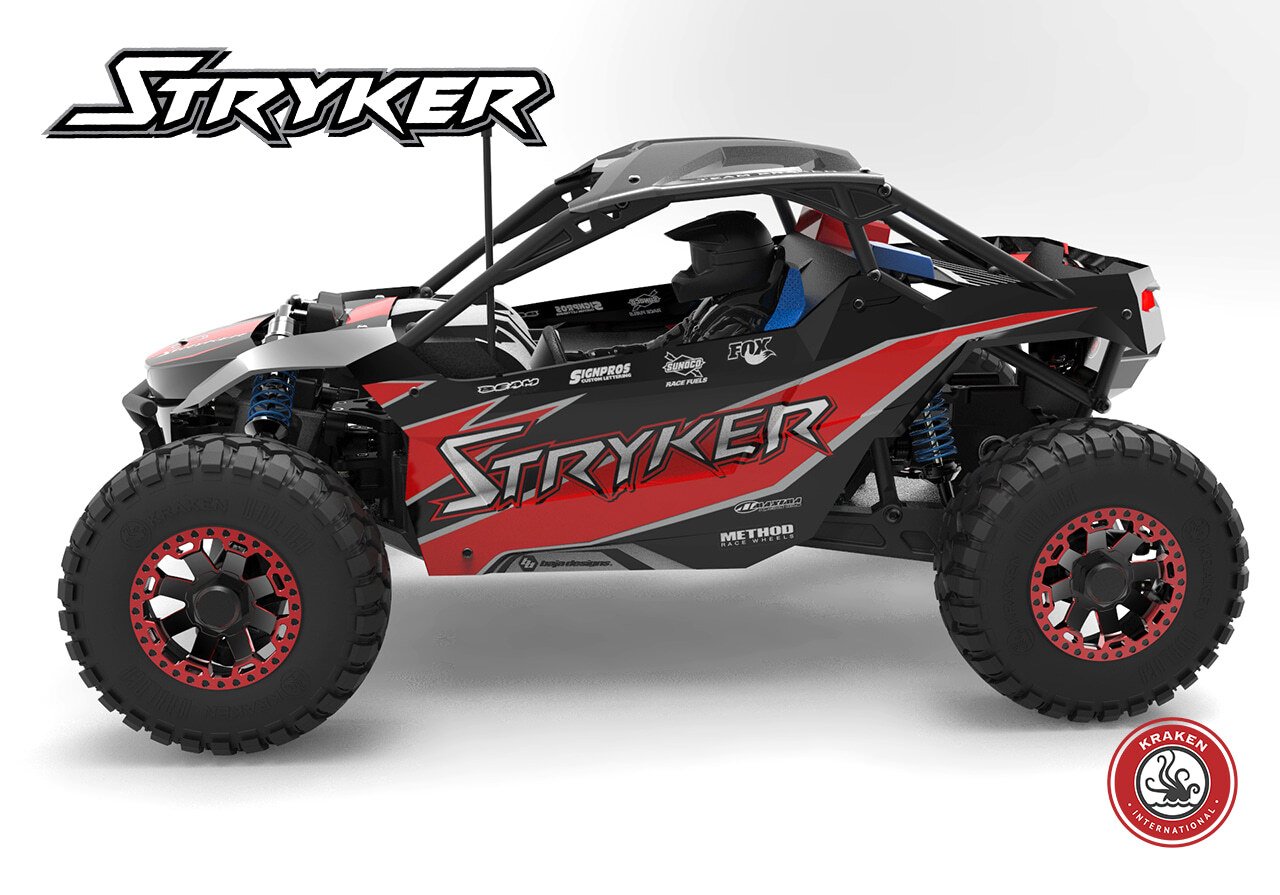 Two variations of the Stryker are being made available, an almost-ready-to-run (ARTR) model and a ready-to-run (RTR) which includes a 2.4GHz radio system and LiPo-capable brushless motor and ESC combo.
Featuring a combination of aluminum and nylon components, this off-road machine should be incredibly durable, not to mention, fun. While not specifically outlined in their preview details, it wouldn't be out of line to expect some licensed items to be included with this R/C UTV.
To learn more and sign up to receive updates about the launch of the Kraken Stryker, visit the project's Indigogo campaign page.
Image credit: Kraken RC