A beautifully-crafted body plus a lightweight, performance-bred chassis sounds like a recipe for serious fun.
The Carisma Racing teaser that was floating around a few weeks ago has finally come into focus. The latest on-road kit offering from Carisma is a supercar dream machine; the Pagani Zonda R.
Touted as their "the most realistic body shell" Carisma's take on the 1:1 Pagani Zonda R looks like a spot-on reproduction. From the sweeping fender lines and driver cockpit to the massive rear wing, this car appears to have been gloriously reproduced in 1/10 form.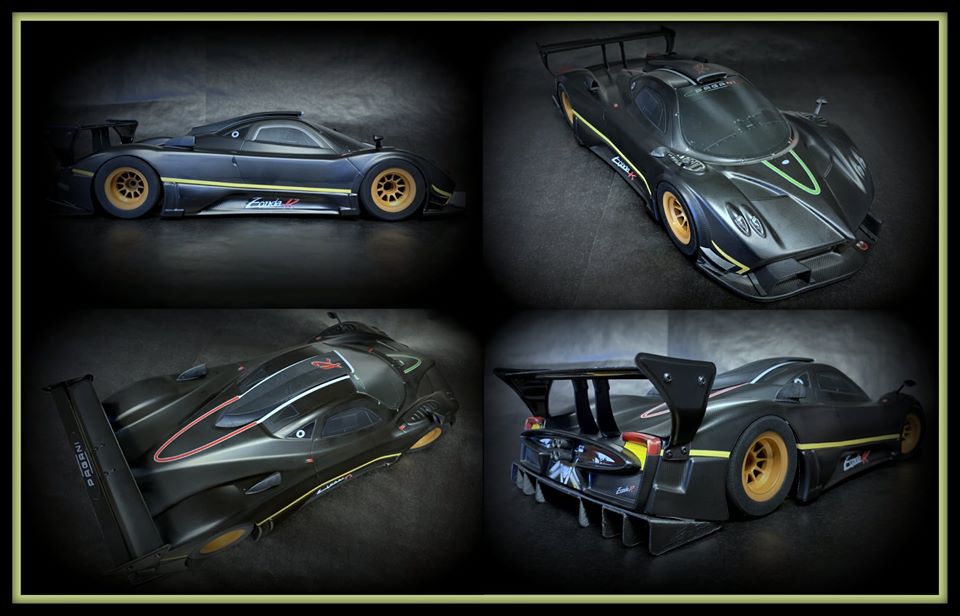 While the body is certainly a stunner, that's not the only new element that Carisma has developed for this kit. This beautiful body sits atop their CRF-GT chassis, an evolution of the Carisma Racing CRF2WD format.
Pricing information has yet to be released, however, Carisma is only producing 500 of these limited-edition kits. To learn more and find out when and where they'll be released, visit the Carisma Facebook page.
Image credit: Carisma