If you love dirt oval racing in 1:1 form, chances are you've tried your hand at the R/C version. JConcepts has announced their L8 Night Dirt Late Model Body designed for various late model R/C models.
This body features a number of performance-minded elements, including tall front fenders, flat rear decklid, and large, adjustable rear spoiler.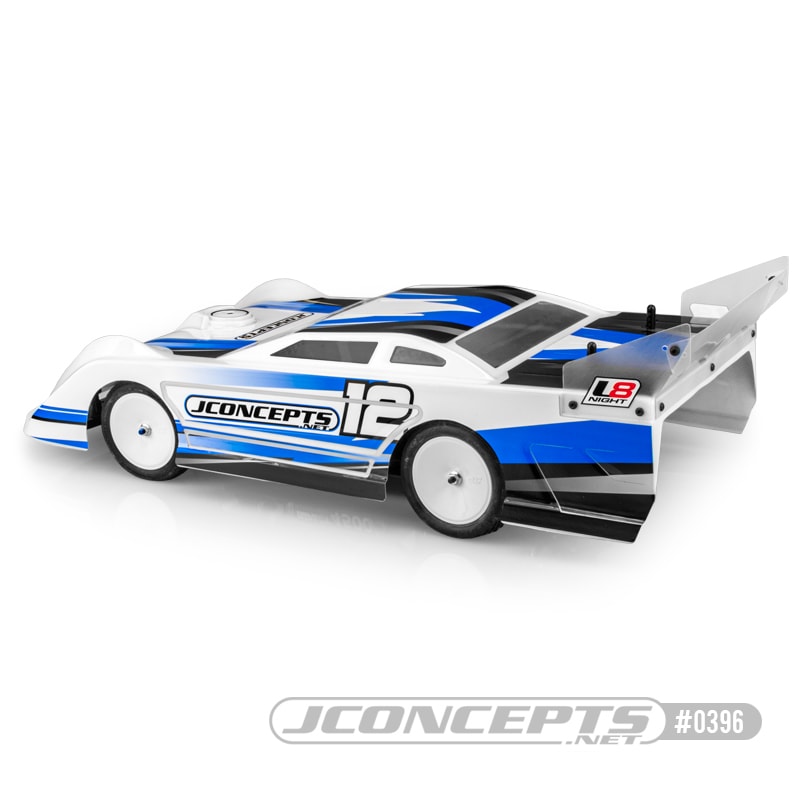 The L8 Night body set includes pre-applied overspray film, window masks, and a decal sheet with a variety of headlight and grille decals for customizing your dirt track racer.
Priced at $38.25, the L8 Night Late Model Dirt Oval Body is available direct from JConcepts as well as their dealers. Visit jconcepts.net to learn more about this R/C racing body.
Image credit: JConcepts