If you're a dedicated off-road R/C racer, JConcepts has a new body option to help you raise your game even more. Designed for the Team Associated T6.1, the new F2 Finnisher stadium truck body adds a new look and refined aero to this popular radio-controlled racer.
Setting it apart from the stock T6.1 body, the F2 Finnisher features a tapered design and is narrower in the front than it is in the rear. This design allows for increased front tire clearance under corner load or during landings.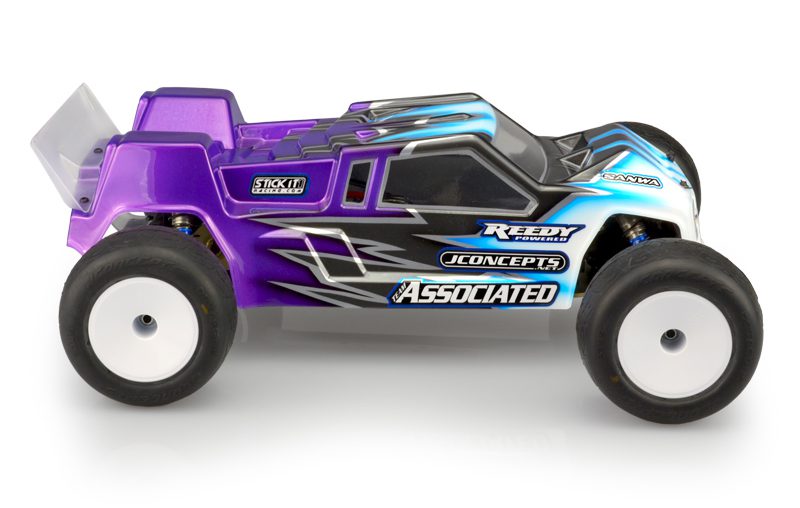 The rear of the truck also takes shock load into consideration with two large shock tower hums providing ample clearance for fully-compressed rear shocks and suspension.
This clear body is made from durable polycarbonate and is ready to sport your own custom look or team paint scheme.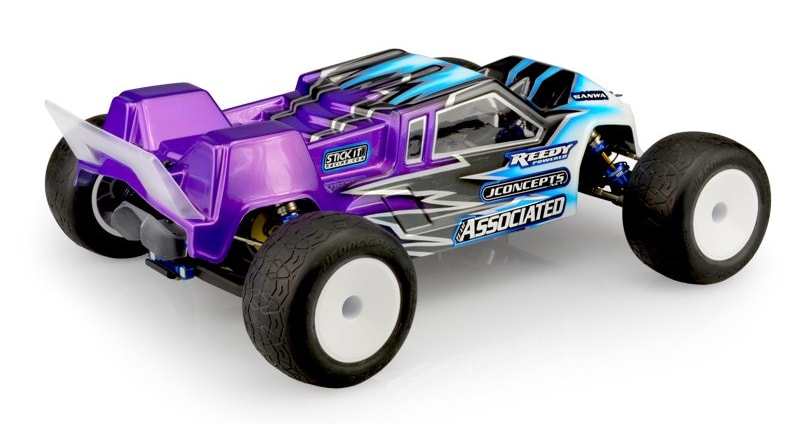 Two weight options are available (regular and lightweight) and both include a body spoiler. Each body set includes pre-applied overspray film, window masks, and a decal sheet.
Priced at $27.20, the JConcepts F2 Finnisher stadium truck body is available online at jconcepts.net.
Image credit: JConcepts