If you love old-school R/C stadium trucks, specifically the Team Associated RC10T2, and want to throw a new look at your classic racer, check out the latest release from JConcepts. Traveling back to the mid-'90s, the JConcepts crew has cooked up a 1995 Ford F-150 body to match the release year of the RC10T2 kit.
Made from durable polycarbonate, this new body option features an officially licensed design with many body lines and features found on the 1:1 '95 Ford F-150. This body is not only designed to look great, but it's also ready to compete.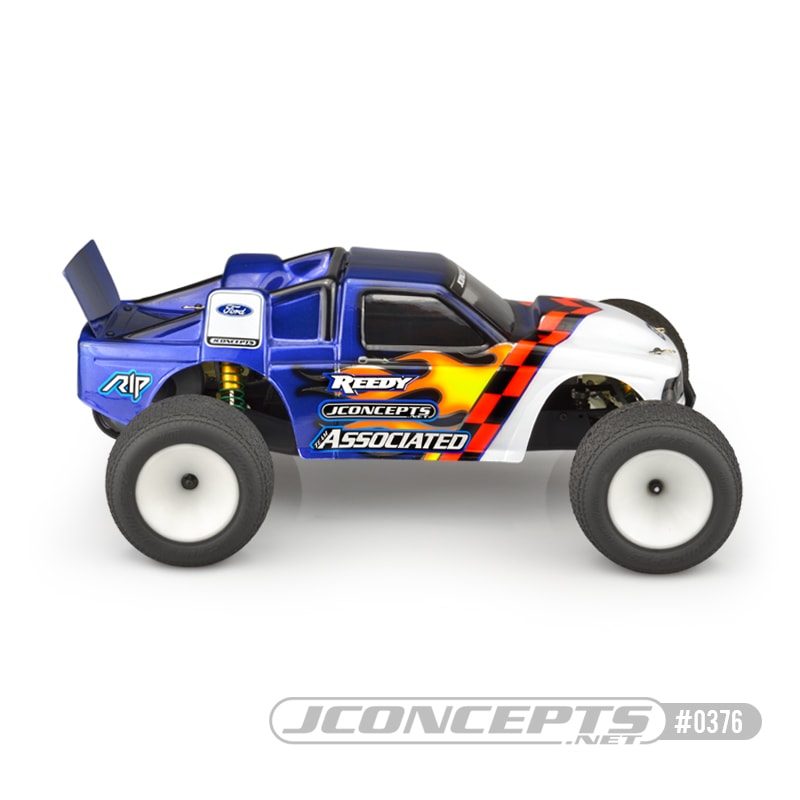 Included with the body set are window masks, pre-applied overspray film, a rear spoiler, mounting hardware, and a detailed decal sheet.
The JConcepts 1995 Ford F-150 body for the RC10T2 is priced at $23.80 and is available from JConcepts and their dealers. Visit jconcepts.net to learn more about this radio-controlled stadium truck body.
Image credit: JConcepts