Itching to hit a dirt oval track this summer? If you prefer to get your R/C racing kicks bumping, rubbing, and routing your way through the pack, this dirt oval body release might be perfect for you.
New from JConcepts is a 1/10-scale 1987 Chevy Monte Carlo Street Stock body that's been designed for flat, circle track racing. If your current R/C stock car needs a facelift, this mid-80s lid will help you freshen up the look of your racer.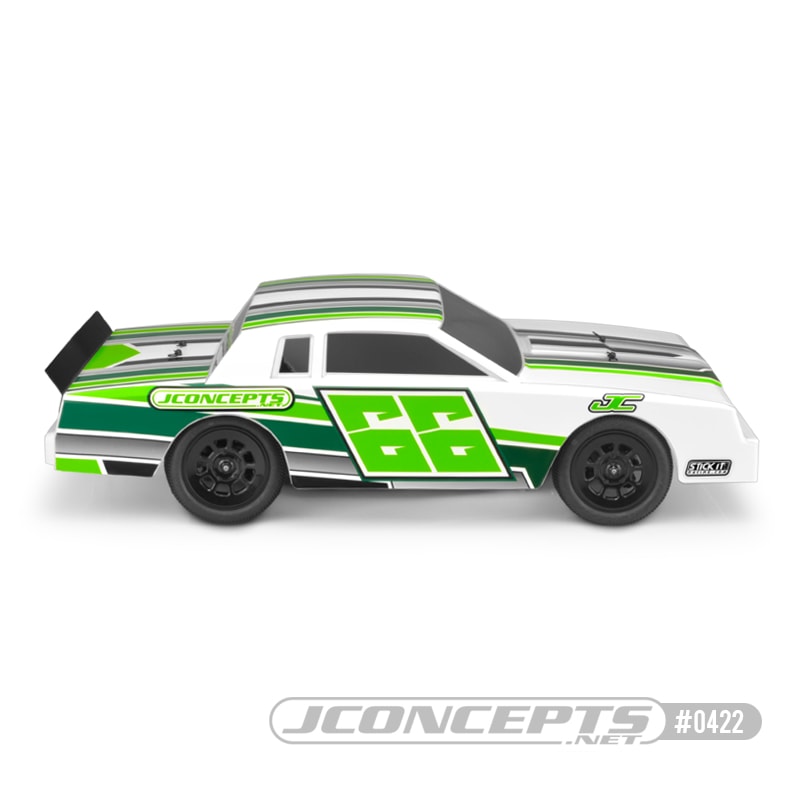 Made from durable polycarbonate and featuring authentic body markings and overall design of the '87 1:1 Monte Carlo, this body is a perfect fit for converted dirt track machines. The body set includes a rear spoiler, pre-applied overspray film, window masks, and a decal sheet.
Priced at $34.00, this 1987 Chevy Monte Carlo Street Stock Body is available directly from JConcepts as well as through their dealer network. Visit jconcepts.net to learn more about this R/C dirt oval body.
Image credit: JConcepts