Get your weekend rolling on the right track with new reading material from RCCar.Zone. Issue three of their digital magazine is available for download and is packed with R/C reviews, run-downs, and more.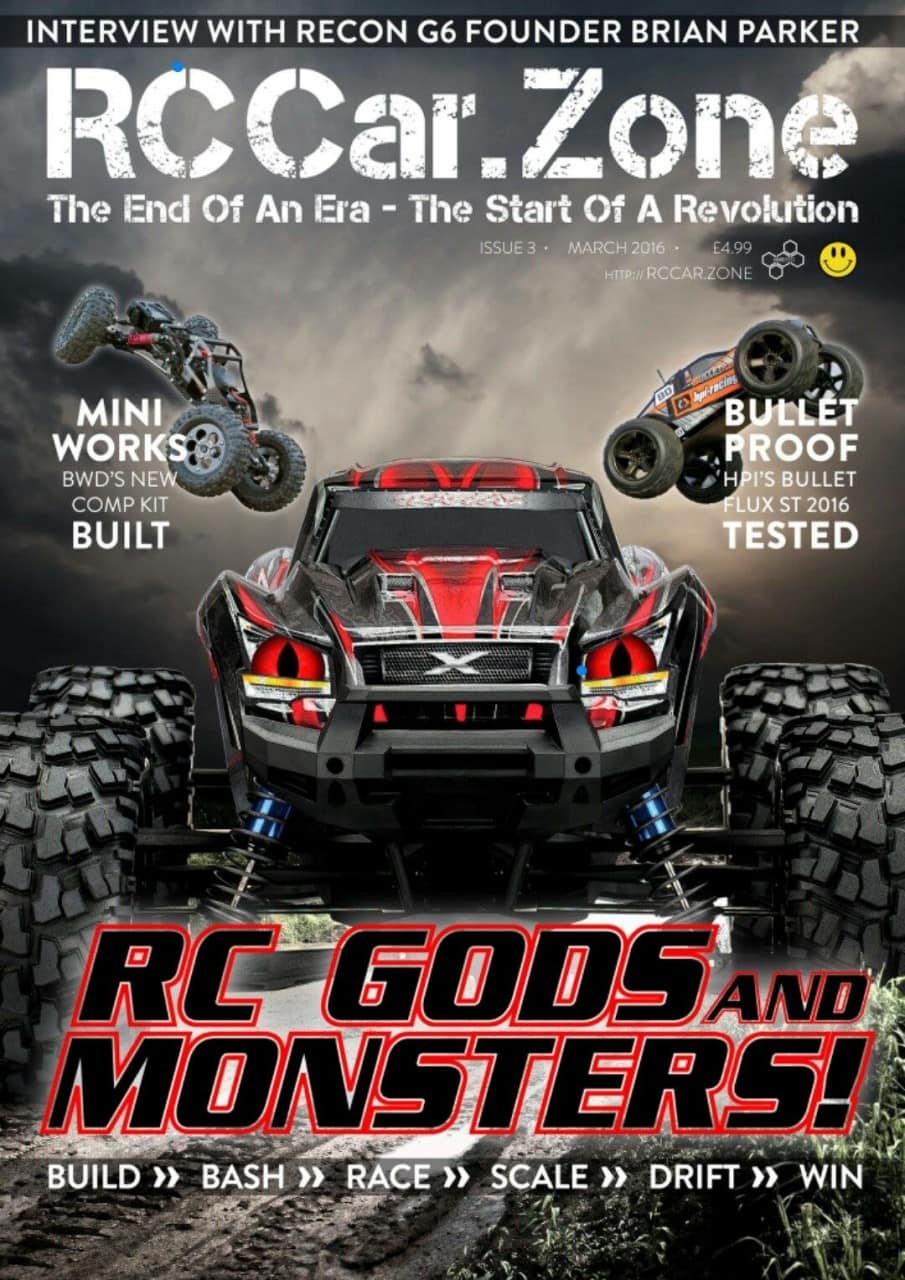 In this issue:
A tribute to the late Glynn Pearson
Axial's Yeti SCORE Trophy Truck reviewed and examined
HPI Bullet Flux ST driven to the extreme
The conductor of the G-Train, Brian Parker (RECON G6) sits down for an interview
A closer look at the colossal Traxxas X-Maxx
Head over to RCCar.Zone and sign up to receive the latest issues of the magazine as soon as they become available.
Image credit: RCCar.Zone