Horizon Hobby has just launched a new R/C boat for those of you who prefer to enjoy time on the water. The Revolution RogueWave is a 10″, "F1-style" watercraft with a self-righting feature. Perfect for small bodies of water, this little boat looks like an absolute blast.
The RogueWave is ready-to-run (RTR) and includes everything you'll need to hit the water. It's powered by a 380-size brushed motor (water-cooled) and includes a 2.4GHz radio system. It goes without saying that this craft is waterproof…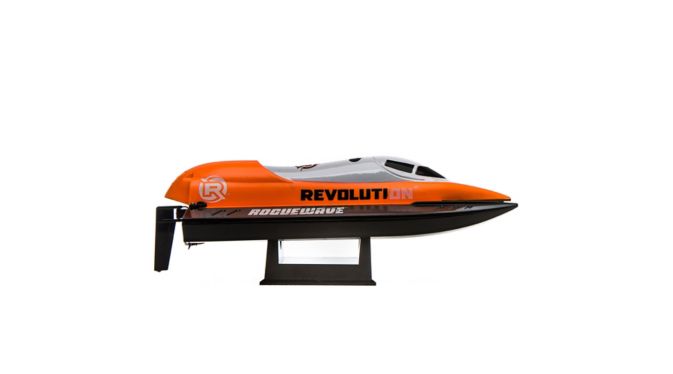 Two color patterns are available, with both using orange, white, and black as their color palette. Since I'm partial to that color combo, I think they both look great. 😉
While it's not meant for large, turbulent lakes, this boat will be right at home in your backyard pool, pond, or other small bodies of water.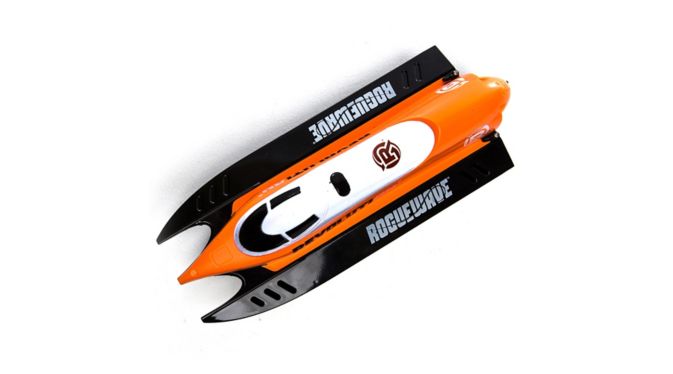 Priced at $69.99 the Revolution RC RogueWave is a hobby shop exclusive and isn't available online. Visit horizonhobby.com to learn more and locate your local dealer.
Image credit: Horizon Hobby