Feeling the need for speed? You can now transform your short course R/C truck into a straight line R/C dragster thanks to Pro-Line's Octane clear body. Styled after muscle cars of the 70s, this sleek body can quickly turn your SCT into a drag racer.
Made from durable polycarbonate, this body set includes pre-applied overspray film, window masks, decal sheet, and a rear spoiler. After the body has been painted to your liking, pair it with 2.2″ buggy wheels and tires for the front and 2.2″/3.0″ short course wheels and tires for the rear and you're ready to roll.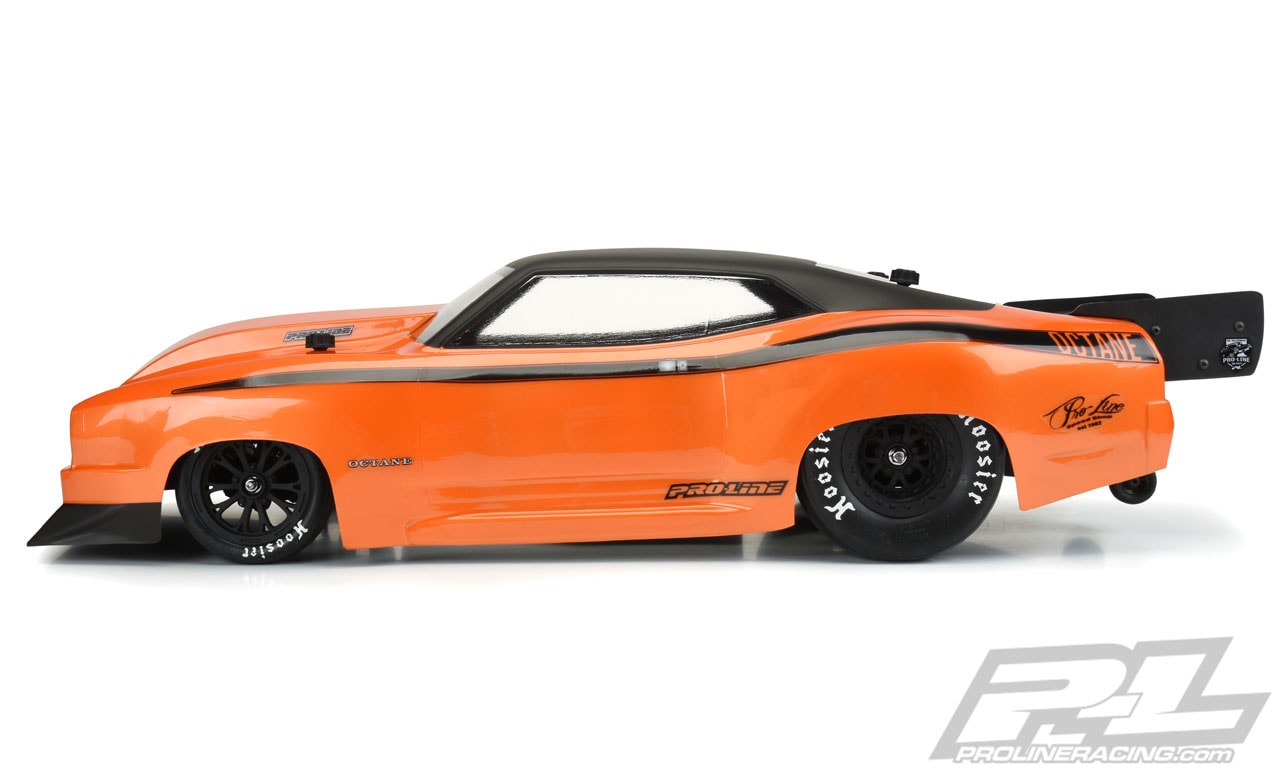 Priced at $39.06 the Pro-Line Octane Dragster body will be available online and through Pro-Line dealers. Visit prolineracing.com to learn more about this R/C drag racing body.
Image credit: Pro-Line