If you're looking for a super-scale body to put on your ready-to-run (RTR) or R/C trail truck kit, it's hard to match the attention to detail that RC4WD builds into their bodies. Their latest body set is a throwback to the mid-'80s with their 1987 Toyota XtraCab Hard Body.
With a detail-rich design and multiple functioning assets such as the side doors, and hood, this body is perfect for anyone who's looking to achieve scale perfection with their radio-controlled trail truck.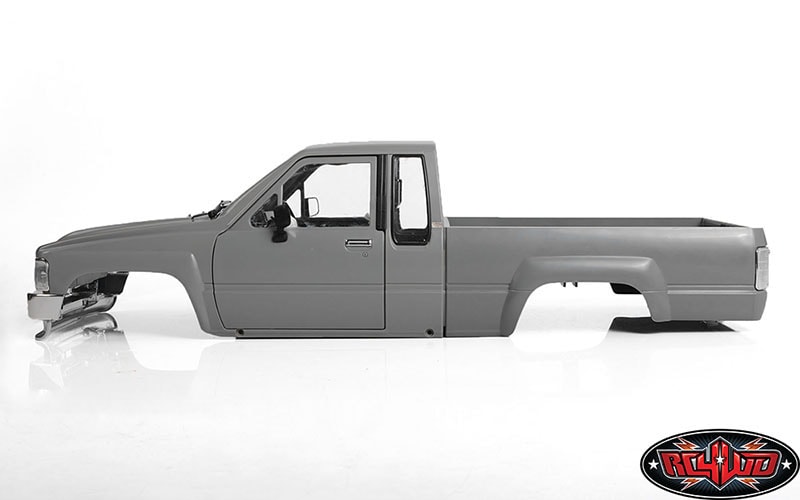 Included with the body set are a detailed decal sheet and instruction manual. To complete the customization of the body, you'll need to use a craft knife, needle-nose pliers, fast-drying glue, hex drivers, a Phillips-head screwdriver, scissors, and paint.
RC4WD 1987 Toyota XtraCab Hard Body Specs:
Wheelbase: 12.36in/314mm
Length: 20.4in / 520mm
Width: 7.48in / 190mm
Height: 5.39in / 137mm
Body Weight: 33.1oz / 940g
Material: ABS Plastic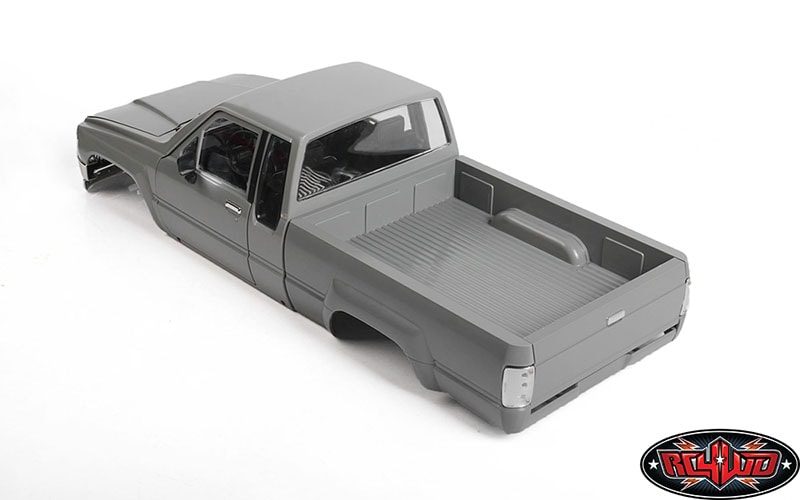 Priced at $159.99, the 1987 Toyota XtraCab Hard Body is available from RC4WD and their dealers. Visit rc4wd.com to learn more about this scale R/C truck body.
Image credit: RC4WD