Fanning the flames of the monster truck craze that has swept over the R/C hobby in the past 12 months, JConcepts has released a new 1/10-scale monster truck lid. Their 1979 Ford F-250 Monster Truck body features authentic details that were found on the original, 1:1 model.
The body, made from heavy-duty polycarbonate, is officially licensed from Ford and includes molded accents such as bumpers and a front headlight and grill assembly. Designed to fit numerous 1/10-scale radio-controlled monster trucks with an 11" wheelbase.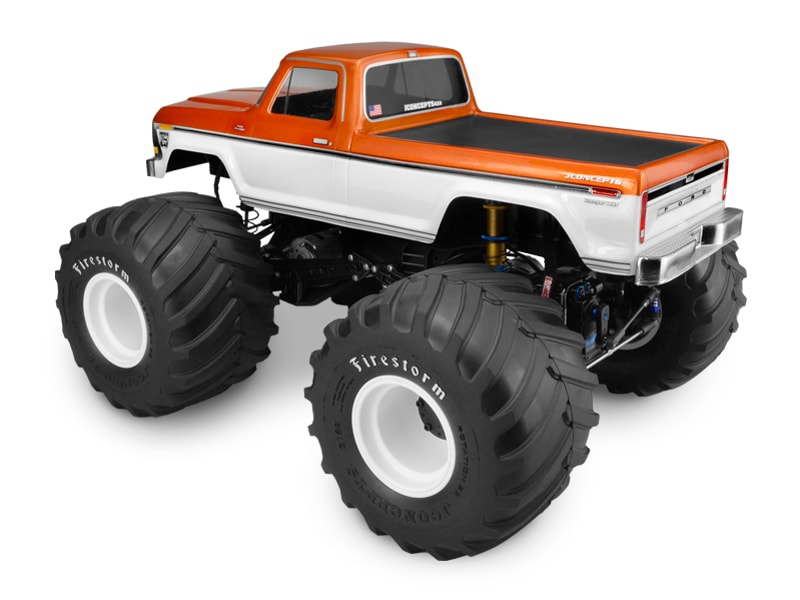 Along with the body, window masks and a decal sheet are included, allowing you to customize your monster machine however you'd like.
The JConcepts 1979 Ford F-250 body is priced at $35.70 and is available online and at your local JConcepts dealer. Learn more about this body on the JConcepts blog or through their online shop.
Image credit: JConcepts