Fans of real-world monster trucks have a new radio-controlled model to check out. Built for the budget-minded crowd, the ECX Axe features two-wheel drive, a 2.4GHz radio system oil-filled shocks, and more, making this an attractive model for hobbyists of any level. Powered by a brushed, 550-size, 12T motor,
Featuring old-school, firetruck-inspired body, the 1:1 Axe monster truck, the ECX Axe has a licensed body that includes many of the details found on the real Axe ground-pounder. Adding to the visual detail of the body, the 1/10-scale Axe rides on four massive chevron-patterned monster truck tires. From top to bottom, this appears to be one impressive scale monster truck.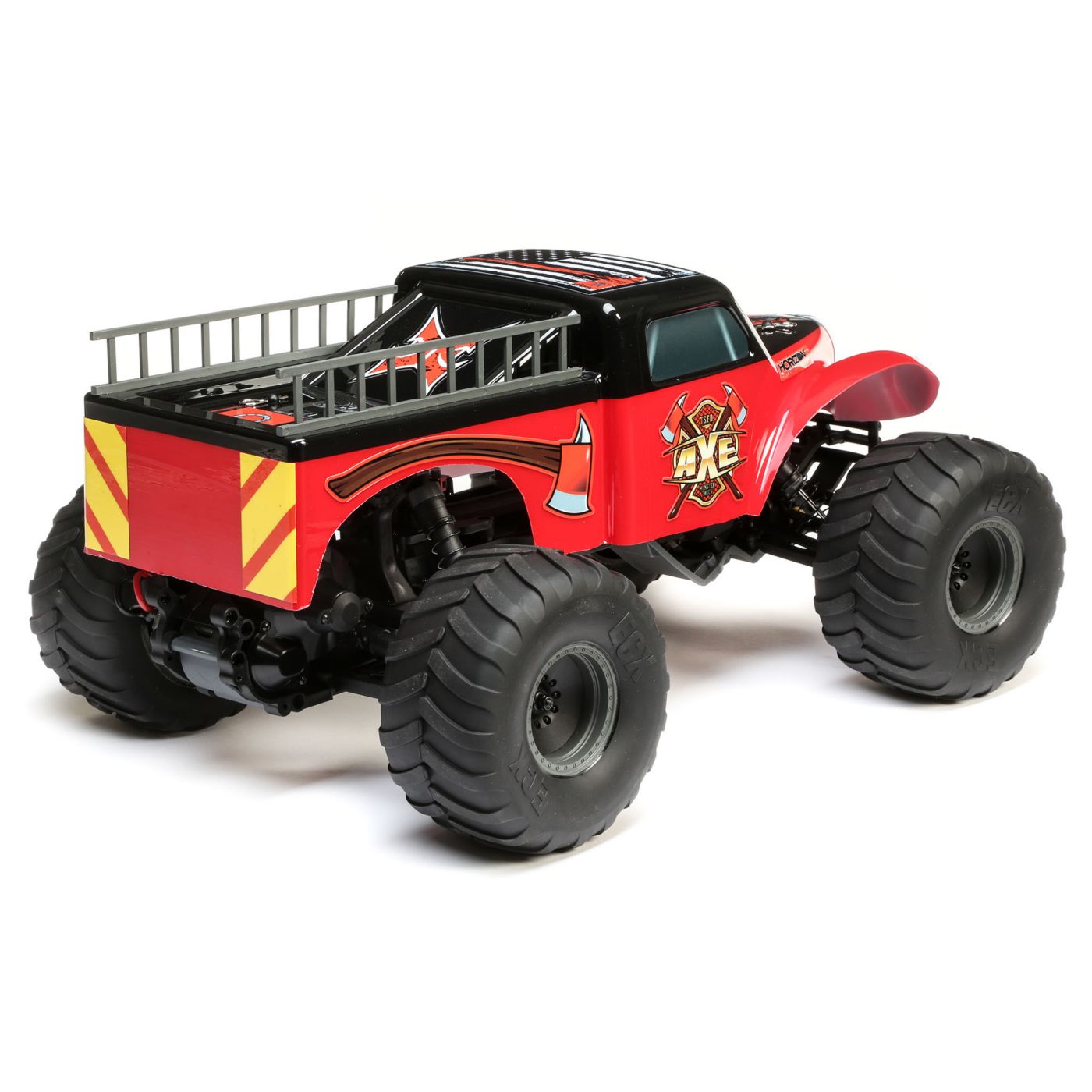 Priced at $159.99, the ECX Axe is available in-store at any ECX dealer. Visit horizonhobby.com to learn more about this R/C monster truck.
Image credit: ECX