If you're looking to raise your radio game, Futaba has released a new pistol-grip style controller for surface R/C vehicles. The Futaba 7PX is a 7-channel, 2.4GHz transmitter that's packed with the features you need to control and tune your radio-controlled car or truck.
Focusing on quick response, this transmitter and receiver (R334SBS) system utilize Futaba's T-FHSS SR super response technology. This provides ultra-quick and extremely precise control to your R/C machine, when and where you need it.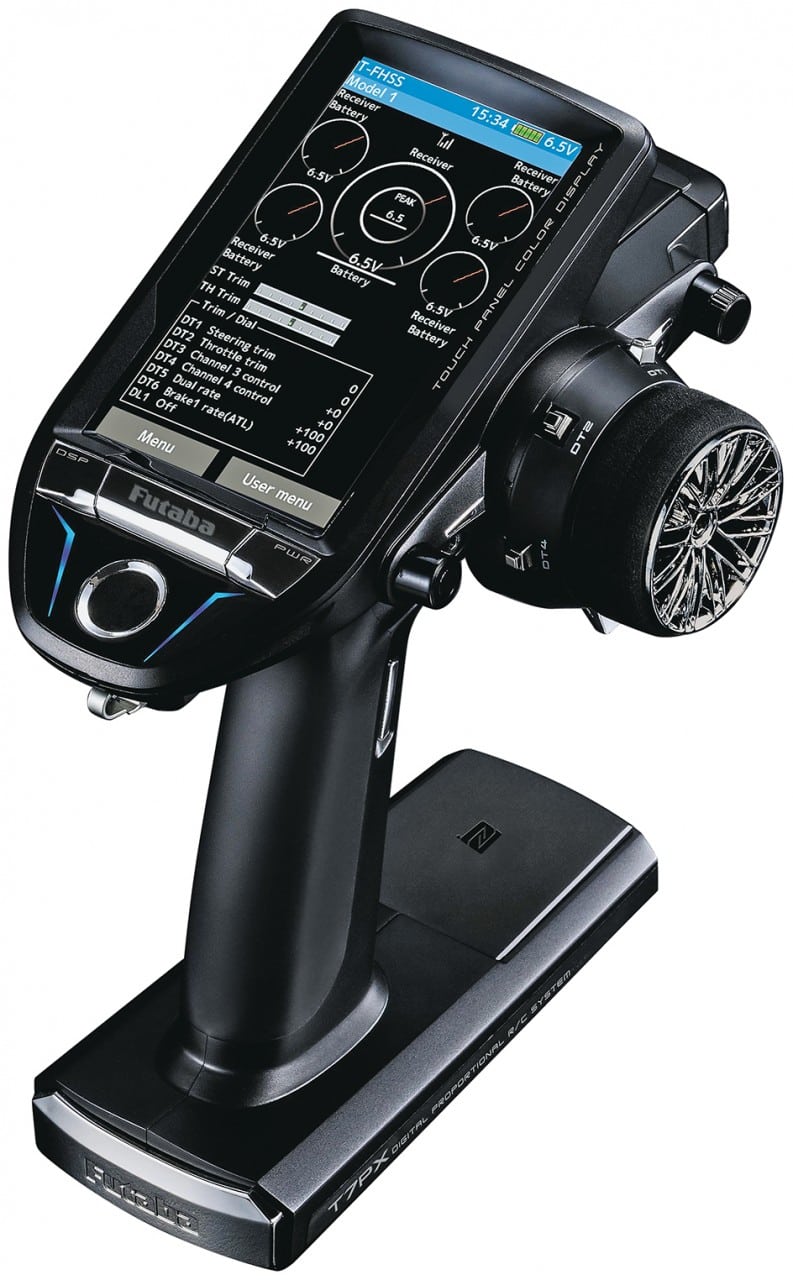 A 4.3" backlit LCD touch screen allows easy access to settings and telemetry, keeping you in the loop and in touch with your vehicle. The 7PX can support up to five telemetry sensors, allowing for multiple real-time monitoring opportunities.
The transmitter can easily be updated through an Android-powered smartphone, keeping it up-to-date with the latest firmware.
A 40-model memory allows for customized controls, no matter how large your R/C fleet may be. Further customization can be done by swapping out controller grips, steering knobs, and steering knob configurations to give you the right "in hand" feel.
Futaba 7PX Transmitter Specs
Type: 7-Channel FASST/S-FHSS/T-FHSS/T-FHSS SR

Includes: R334SBS diversity receiver

Voltage: 6-7.4V

Weight: 20.5 oz (580 g)

Includes: R334SBS diversity receiver, APA adapter, large wheel with rubber grip, LCD protection sheet, mini driver and manual

Requires:LiFeSource 6.6V 1900mAh LiFe Tx Battery (HCAM6521)
The Futaba 7PX is priced at $599.99, making it a premium controller system for R/C racers who need performance. Learn more about this model, as well as the full Futaba lineup, at futabarc.com.
Image credit: Futaba