Maintaining control of your radio-controlled car, truck, or aircraft is a crucial part of enjoying the hobby. While some controllers can cost as much (or more) than the vehicle you're piloting, it's nice to find some that are Both economical and feature-rich.
For you twin-stick transmitter fans, Futaba has introduced a new, 6-channel model that's a great option for entry-level pilots and R/C hobbyists. The 6L Sport is a 2.4GHz transmitter/receiver system which combines an impressive list of features with a wallet-friendly price.
Intended for use with radio-controlled aircraft, the 6L Sport features v-tail, elevon, and flaperon mixing, A single (2-position) switch, rotary adjustment dial, and an internal antenna design. For entry-level pilots, this transmitter is capable of buddy box connections for co-pilot flight.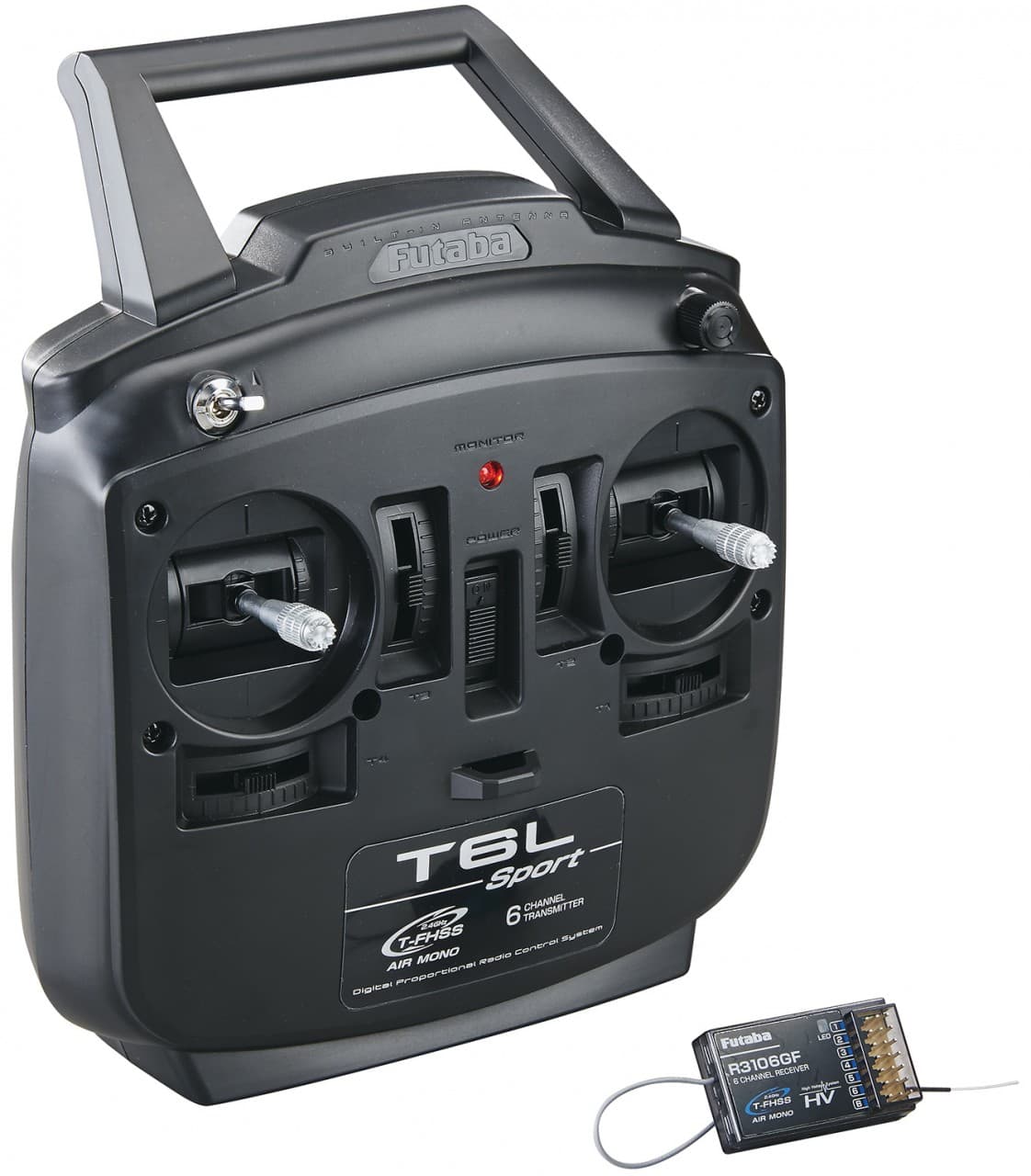 A Futaba R3106GF 2.4Ghz T-FHSS Air receiver is also included in this package, ensuring you fast binding and the ability to get up in the air quickly after installation.
Futaba 6L Sport Specifications
Type: 2-stick, T-FHSS Mono Directional 2.4GHz System

Transmitting Frequency: 2.4GHz band

Channels: 6

System: T-FHSS (Mono Directional), no telemetry

Power Supply: 4 "AA" cells (required)

Low Battery Alarm: Yes

Mixes: Elevon, V-Tail, Flaperon

Modulation: Futaba T-FHSS Mono AIR

Receiver: R3106GF (Included)

Switches: 1

Telemetry: No

Trainer Connector: Student Only

Trims: 4 Analog

Dials: 1

Frequency: 2.4GHz
The Futaba 6L Sport is priced at $89.99, making it a low-cost option that doesn't appear to skimp on features. Learn more about this new 6-channel transmitter and receiver combo at futabarc.com.
If you're looking for other R/C controller options that cost less than $100, check out my buyer's guide.
Image credit: Futaba