Just when you thought every brand who could get involved in the scale R/C scene had a seat at the table, another player shows up to shake up the game. A few weeks ago, I began seeing photos posted online which teased a purportedly new 1/10-scale radio-controlled crawler.
Given the timeline of these posts and the upcoming Pro-Line by the Fire 2018 event, I quickly put two and two together and came up with…the wrong answer. Although the official model announcement was made at Pro-Line's event, it was Vanquish Products who was behind the podium.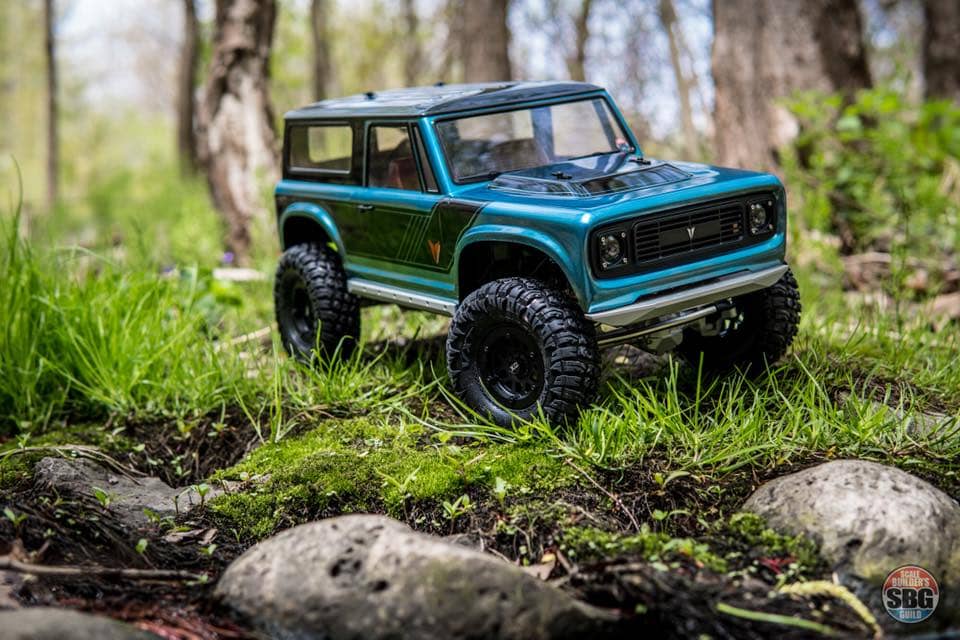 As a longtime creator of premium chassis upgrades for popular models such as the Axial SCX10/SCX10 II, Vaterra Ascender, Traxxas TRX-4, and others, Vanquish has jumped into the kit creation game with the launch of their VS4-10 Origin.
Loaded with beauty both inside and out, the VS4-10 Origin kit sports a retro, International Scout-style body, complete with details and accents such as door handles and a gas cap. The body includes light buckets for mounting LED lights, allowing you to build as much realism into this machine as you'd like.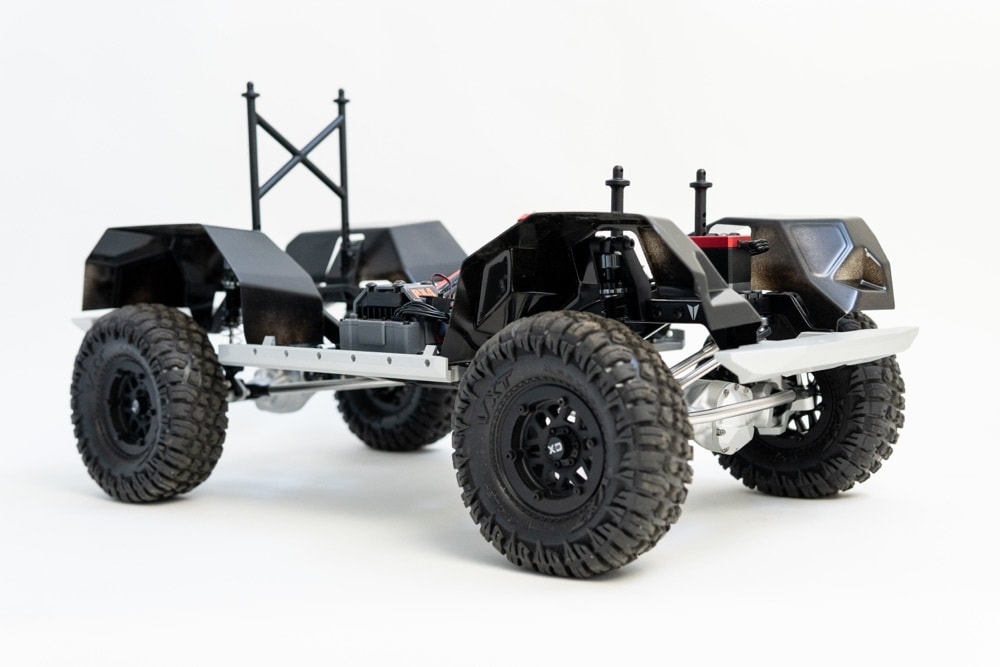 Under the lid, the VS4-10 chassis consists of a standard ladder-frame chassis, full inner fenders, and a boatload of aluminum components.
Aluminum bumpers, axle housings, rock sliders are the main attention-grabbers, but you'll quickly find stainless steel suspension links and other performance-minded parts in this kit.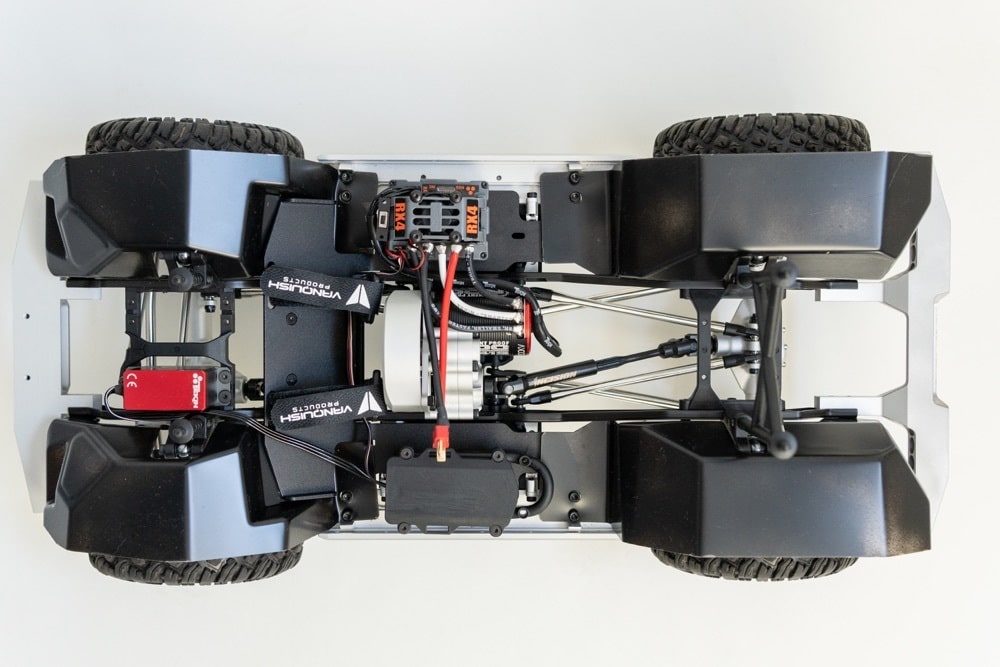 The included wheels are Incision KMC Machete's which can be mounted to VXT tires (included). Based on the promo photos, this is one striking machine once assembly has been completed.
Vanquish Products VS4-10 Origin Specs:
12.3″ Wheelbase
8.0″ (204mm) Overall Width
19.3″ (490mm) Overall Length
9.8″ (250mm) Overall Height
3.75:1 Axle Ratio
2.6:1 Transmission Internal Ratio
40.5:1 Overall Reduction
13T (3mm shaft) 32P Pinion Included
54T 32P Spur Gear Included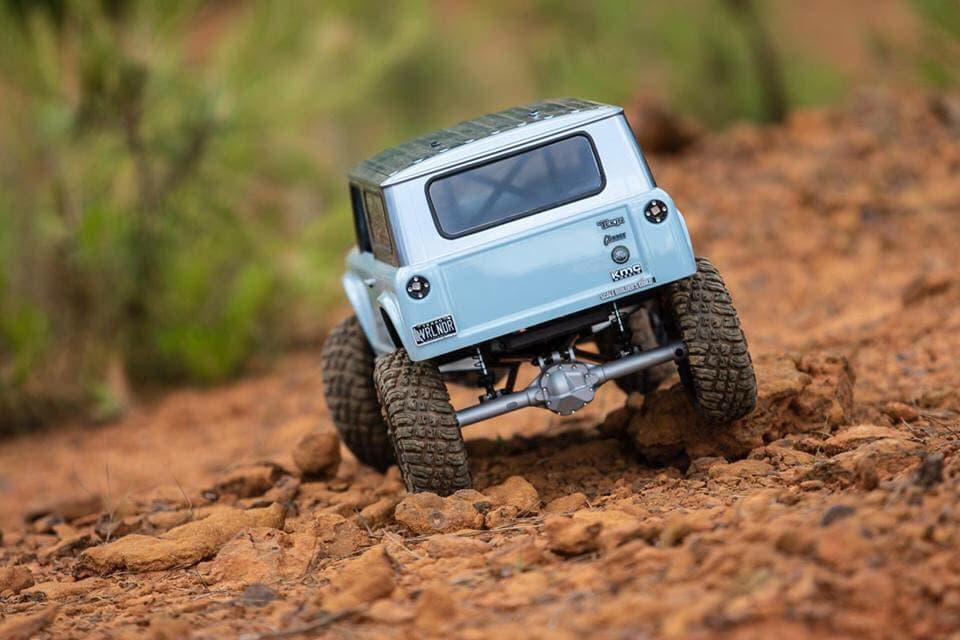 As a kit, there are a few items that will need to be supplied before the VS4-10 can hit the trail:
Shock Oil
Tools
Paint
Grease (VPS01017 Recommended)
Threadlock
Battery
Charger
Radio System
Motor (3mm Motor Shaft Recommended)
ESC
Steering Servo
Servo Horn (20mm Length Recommended)
The price tag on the VS4-10 Origin sits a bit higher than other 1/10-scale trail trucks, sitting at $899.99. While that's more than double the price of a Traxxas TRX-4 or HPI Venture, the amount of money spent upgrading this vehicle should be covered in the up-front cost.
Learn more about this premium R/C kit at vanquishproducts.com.
Preorder/Order the Vanquish VS4-10:
Image credit: Vanquish Products