Traxxas is introducing even more body options for their on-road 4-Tec 2.0. If you're not a fan of the Ford GT, Ford Mustang, or Cadillac CTS-V, you now have the option of outfitting your 4-Tec chassis with a Corvette ZR6 body.
Available in three pre-painted color options (red, blue, and gray) it's easy to drop a new lid on your 4-Tec 2.0 and hit the pavement. If you prefer to create every aspect of your R/C creation, a clear body option is also available.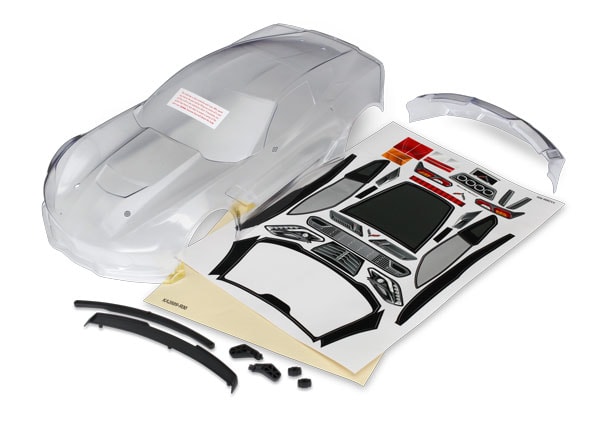 The clear body set includes pre-applied overspray film, window masks, body trim (spoilers, side mirrors, front valance) and a detailed decal sheet while the pre-painted options are ready to install right out of the packaging.
Traxxas Corvette ZR6 Body Options & Prices:
Visit traxxas.com to learn more about these new 4-Tec 2.0 body options.
Image credit: Traxxas