The re-release craze has slowed down a bit in recent years, but there are still some brands who are bringing back classic models for the modern generation of R/C hobbyist. Kyosho has announced the return of their 1987 World Championship buggy, the EP 2WD Ultima kit.
Featuring the same chassis layout and body design as the original, this re-release blends nostalgia with a touch modern technology. Certain areas of this model have been re-imagined, offering up greater durability to handle today's array of motor, ESC, and power options.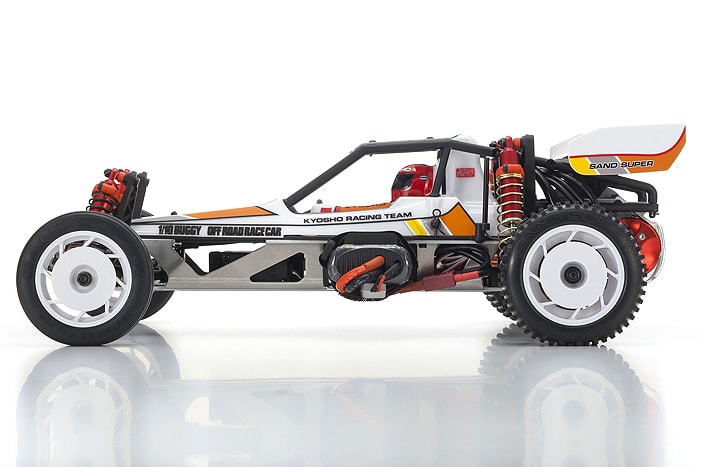 Among the highlights of this kit are a 48-pitch gear module (vs 8-pitch on the original), a wider range of toe angle settings for the rear hub carriers, an aluminum motor guard and slipper clutch.
An aluminum monocoque frame serves as the foundation for this buggy, providing both durability and lightweight performance. As with the classic model, most of the buggy's electronics are sandwiched in-between the upper and lower chassis plates.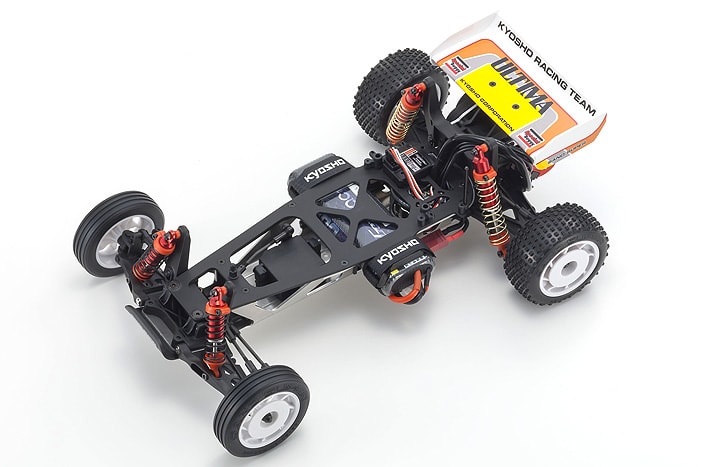 To complete this model, you will need to supply your own radio system (receiver and transmitter), 540-size motor, ESC, batteries (for the radio transmitter and buggy), polycarbonate-friendly paint, and assembly tools.
Kyosho EP 2WD Ultima Kit (2019) Specs:
Length: 370mm
Width: 244mm
Height: 106mm
Wheelbase: 260-263mm
Tread (F/R): 206mm / 208mm
Tire(F/R): 75f x 20mm / 82f x 36mm
Gear Ratio: 8.64:1
Weight: 1,500g (approximate)
Motor: 540 class size
Price: $279.99
The 2019 Re-release Kyosho EP 2WD Ultima Kit is priced at $279.99 and will be available for purchase directly from Kyosho as well as their many dealers. Visit kyoshoamerica.com to learn about this retro R/C buggy model kit.
Image credit: Kyosho