Over at smallscalerc.com, I'm taking a closer look at one of Dromida's latest FPV-equipped vehicles, their 1/18-scale FPV Rally Car. Given my recent exposure (and addiction) to FPV, this model has been nothing short of fun and, despite its small size, offers a hefty load of features.
One of those features is the FPV monitor which it comes equipped with. Although it's bundled with this radio-controlled rally car (and it's sibling, the Dromida FPV Monster Truck) you can purchase this video monitor separately ($74.99 – Amazon.com) and marry it to any 5-band (A, B, E, F and R), 40-channel FPV camera.
Unboxing the Dromida FPV Rally Car and Tactic FPV RM2 Video Monitor
Initial Thoughts on the Tactic FPV RM2 Video Monitor
With only one other FPV headset/monitor to compare to, the Tactic FPV RM2 is a well-rounded, feature-rich option for first-person view driving and recording. The video monitor is a slim unit which you can either place into an FPV headset, such as the Tactic FPV G1 ($24.99 – Amazon.com), a tripod, or controller-mounted bracket. Having driven vehicles through both a headset-mounted display and a controller-mounted display, I can see the appeal in both, however, I've become a fan of the immersive experience that a headset provides.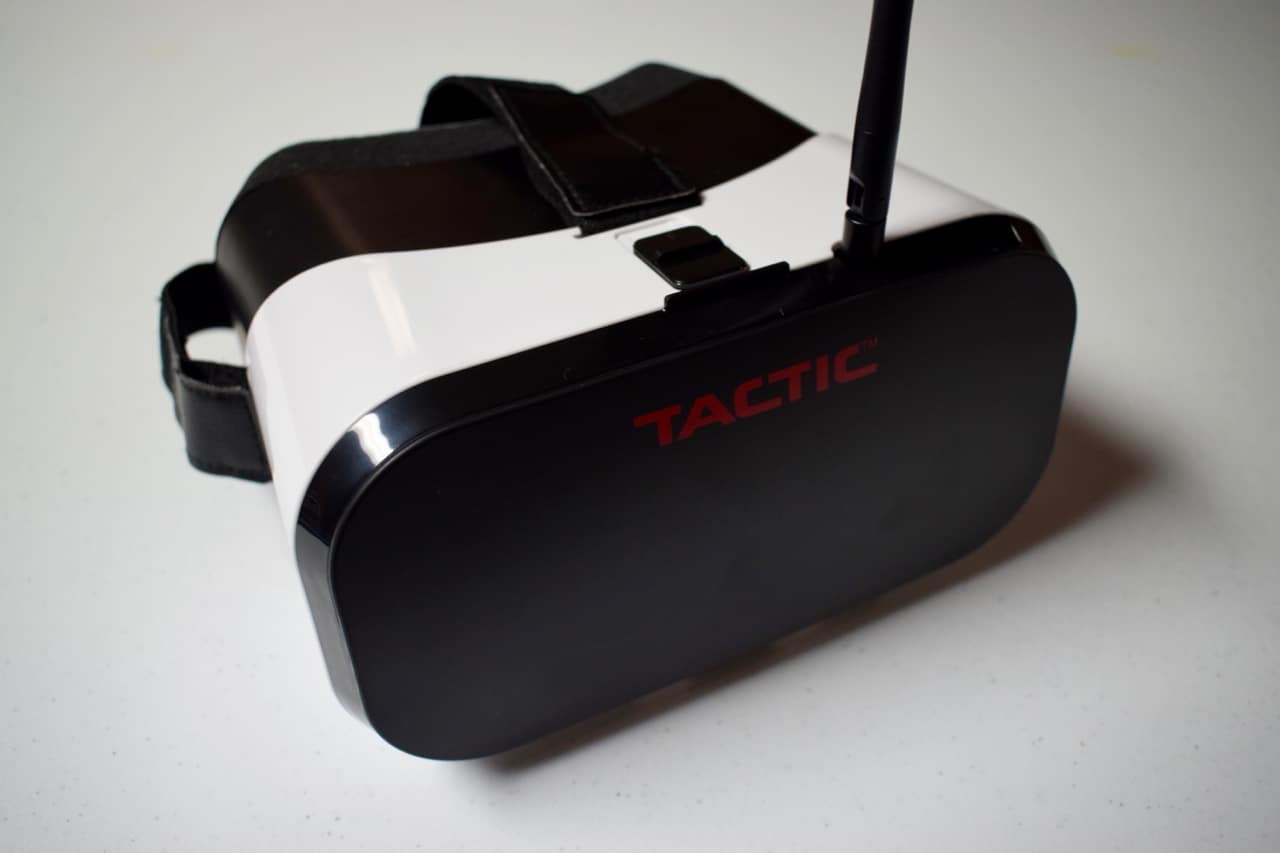 Being sealed off from the outside world and relying only on your video feed to navigate and drive your vehicle is a unique feeling and provides plenty of excitement.
The display on the FPV RM2 monitor is very clear and, despite its standard-definition resolution, quite crisp. Finding a solid, static-free channel is relatively easy. Simply toggle through the channels (using the appropriate band) and stop when you see a clear picture. It's a bit like finding a clear TV station with an over-the-air antenna…if you've ever done or remember doing that.
Once the channel has been locked in, you're ready to roll. There are a number of indicators on the upper and lower portion of the video display which provide details on total time running, what band and channel you're currently using, if a micro SD memory card is inserted, the video displays battery charge, and the length of your recording time (if you're using that feature).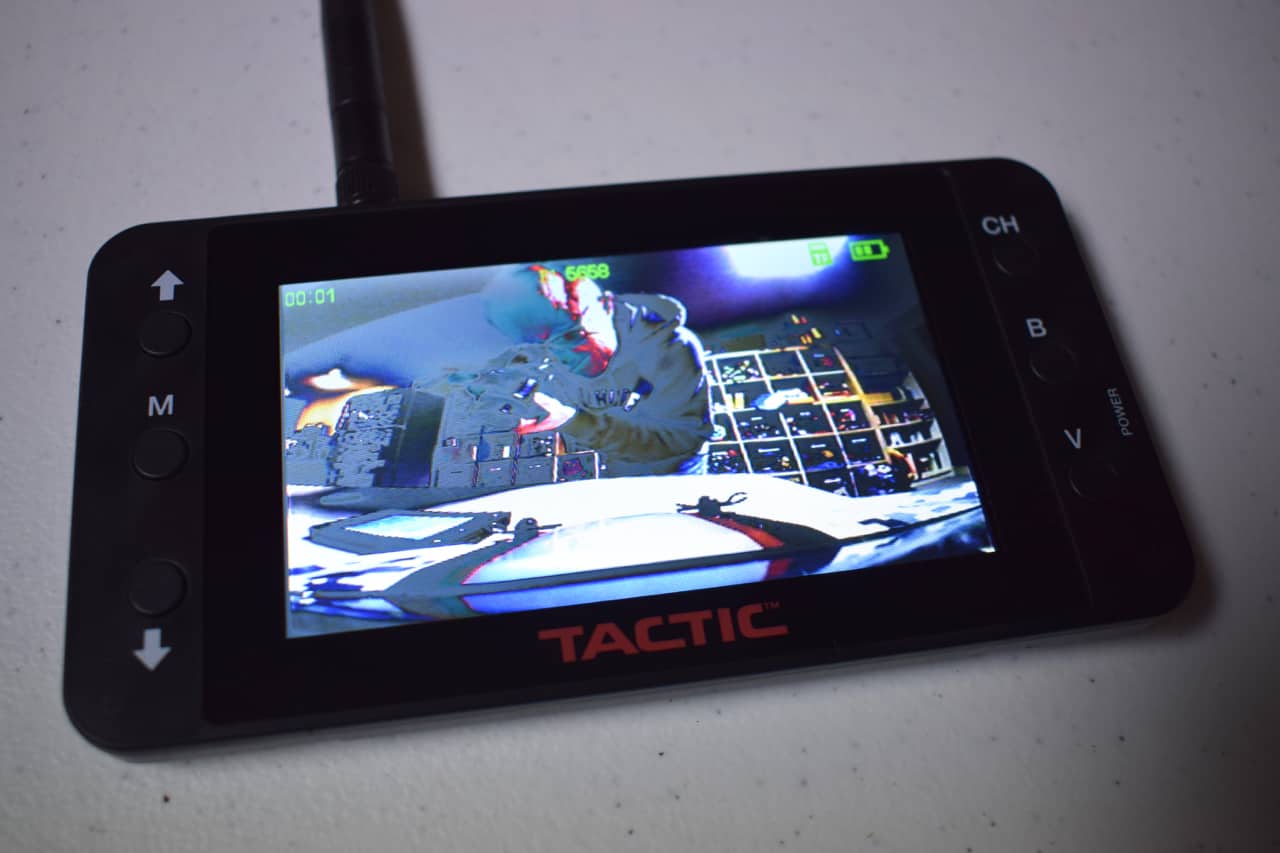 With the exception of the recording time, all of these items are easy to spot while using an FPV headset. The recording time readout is a bit tricky to see, however, adjusting the goggles a bit can make it visible. Speaking of recording, that feature is a very nice (and surprising addition) to this video monitor. My first set of FPV gear didn't include a DVR or recording option, and I've been looking at options to add that feature. Having the ability to record my FPV experience, regardless of the resolution, is a great added bonus, and one that I wasn't aware of when unboxing this FPV display.
After a handful of "in the field" tests, both indoors and out, I am very happy with the quality and driving experience that the Tactic FPV RM2 provides. Solid quality and solid features, all packed within a well-designed display unit. Although I'll be spending more time with this video display setup, it already has a thumbs-up from me.
If you're interested in reading my "First Impressions" review of the Dromida FPV Rally car, which features this video display, head over to smallscalerc.com.