If you're a fan of rusted and weathered scale R/C vehicles, Fair RC has released one of its largest projects yet the 1/10 Toyota FJ40 "Rusted Mod". These hand-modded machines feature rust, dust, and dirt markings from top to bottom, making it appear as if this machine has been sitting in a barn for years.
At its core, you're getting an FMS 1/10 FJ40 RS trail and crawling rig. The icing on top is the hand-weathered effects that the Fair RC team has applied to make this machine character. Both the stock blue and yellow body colors are available with these weathered effects. Due to the hand-applied weathering, no two vehicles will look the same, and the final product may look different than the promotion images.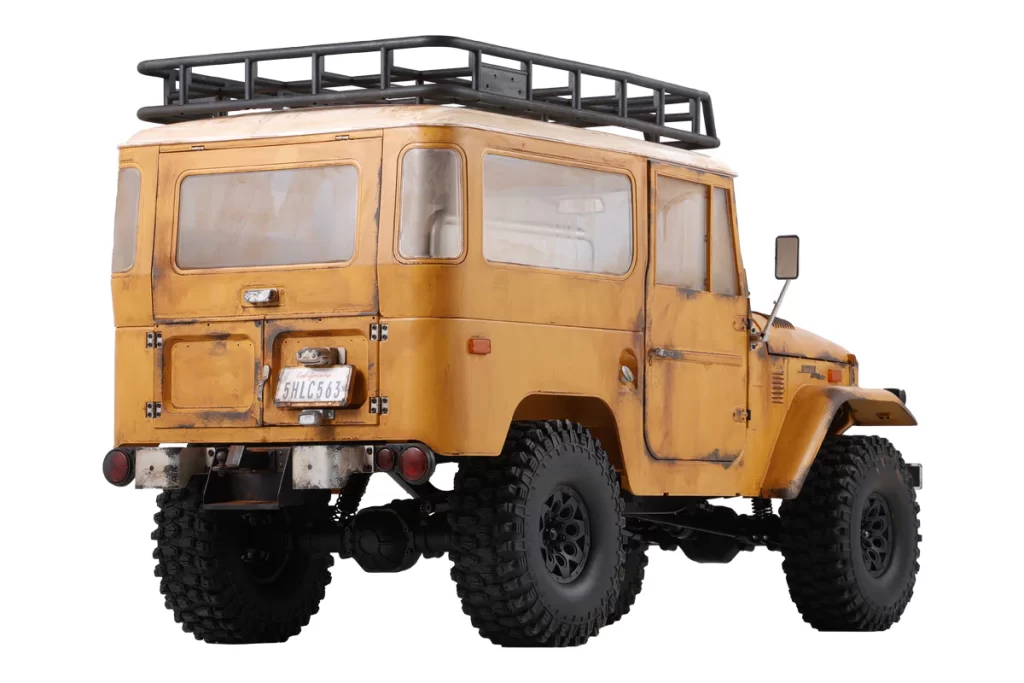 Fair RC 1/10 Toyota FJ40 "Rusted Mod" RTR Specs:
Length: 571mm
Width: 268mm
Height: 326mm
Wheelbase: 339mm
Tire F/R: 115mm
Approach Angle: 65°
Departure Angle: 40°
Ground Clearance: 82mm
Motor: 35T 550 (Brushed)
Remote control distance: 80m
The Fair RC FMS 1/10 Toyota FJ40 "Rusted Mod" is priced at $429.99 and is available at fairrc.com. If you'd prefer to run a "showroom clean" version of the 1/10 FJ40 RS, or prefer to do your own weathering work, head over to fmshobby.com to pick one up for $349.99.
Image credit: Fair RC