After dropping a few hints on their social media channels, Element RC has brought back its original ready-to-run (RTR) trail truck, the Enduro Sendero HD RTR. While a few items have changed on this 1/1–scale rig, it's nice to see a radio-controlled crawler with 1.9″ tires/wheels return to the Element RC lineup.
There are quite a few easy-to-spot differences on the Enduro Sendero HD RTR when compared to the original. For starters, the truck sports a utility bed in the rear and an eyecatching red cab up front. The wheels have also been changed up with a black set of "Ocho" plastic beadlocks arriving standard on the Sendero HD.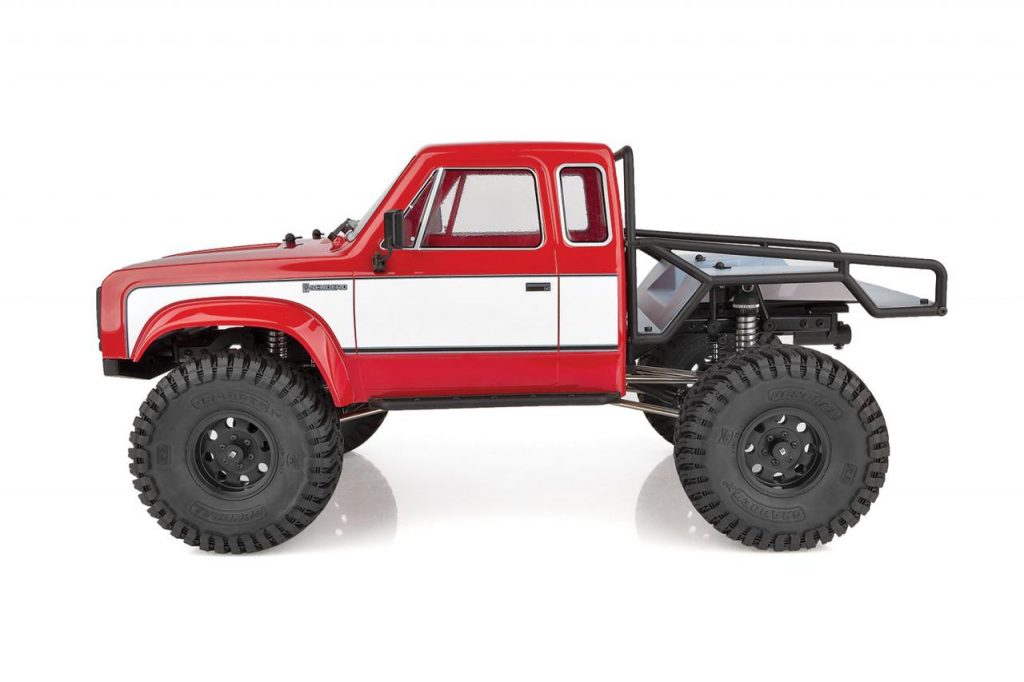 This rig has received some updates under the hood as well. A Reedy Power SC480X ESC and Reedy Power 1523MG servo replace the original electronics hardware, and you'll also find a steel servo horn in the steering mix, rather than a plastic/nylon component.
Staying true to the original, the Enduro Sendero HD RTR utilizes a behind-the-axle (BTA) steering setup, the Stealth X Gearbox with adjustable overdrive gears, and a 5-slot 16-T brushed motor.
Element RC Enduro Sendero HD RTR Specs:
Length: Varies
Width: Varies
Height: Varies
Wheelbase: 313m/12.32in
Scale: 1/10
Price: $359.99
Priced at $359.99 for the base model (or $409.99 for the LiPo Combo), the Enduro Sendero HD RTR will be available directly from Element RC and their dealers. Visit elementrc.com to learn more about this 1/10-scale R/C trail truck.
Image credit: Element RC