Head into summer with a new R/C monster truck to rip around the yard, park, or your favorite picnic spot. Horizon Hobby has released their latest ECX Amp model, the Amp Crush Monster Truck.
While it doesn't go overboard with features, the Amp Crush does offer up a solid foundation for fun. Powered by a brushed 540-size motor, oil-filled shocks, 2.4GHz radio system, and waterproof electronics, you should be able to drive this truck just about anywhere you'd like.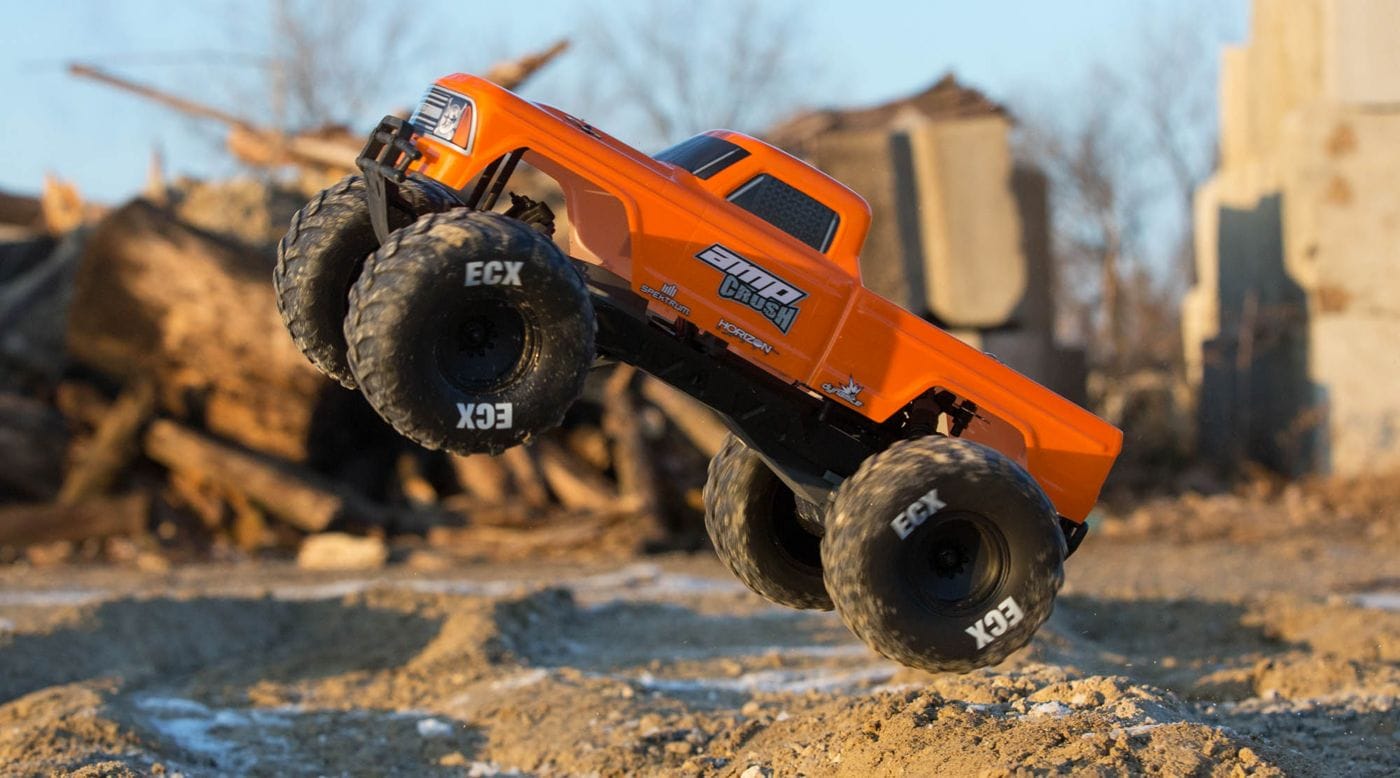 With large, 1:1 monster truck-inspired tires, the Amp Crush should be able to drive and/or jump over anything that gets in its way. Combined with the old-school-inspired pickup truck body, this 2wd brushed basher certainly looks the part of a classic monster truck with performance to match.
Speaking of the body, two colors are available for the Amp Crush (blue and orange) and pre-painted bodies can be purchased from your local Horizon Hobby dealer if you feel like changing up the appearance of your truck.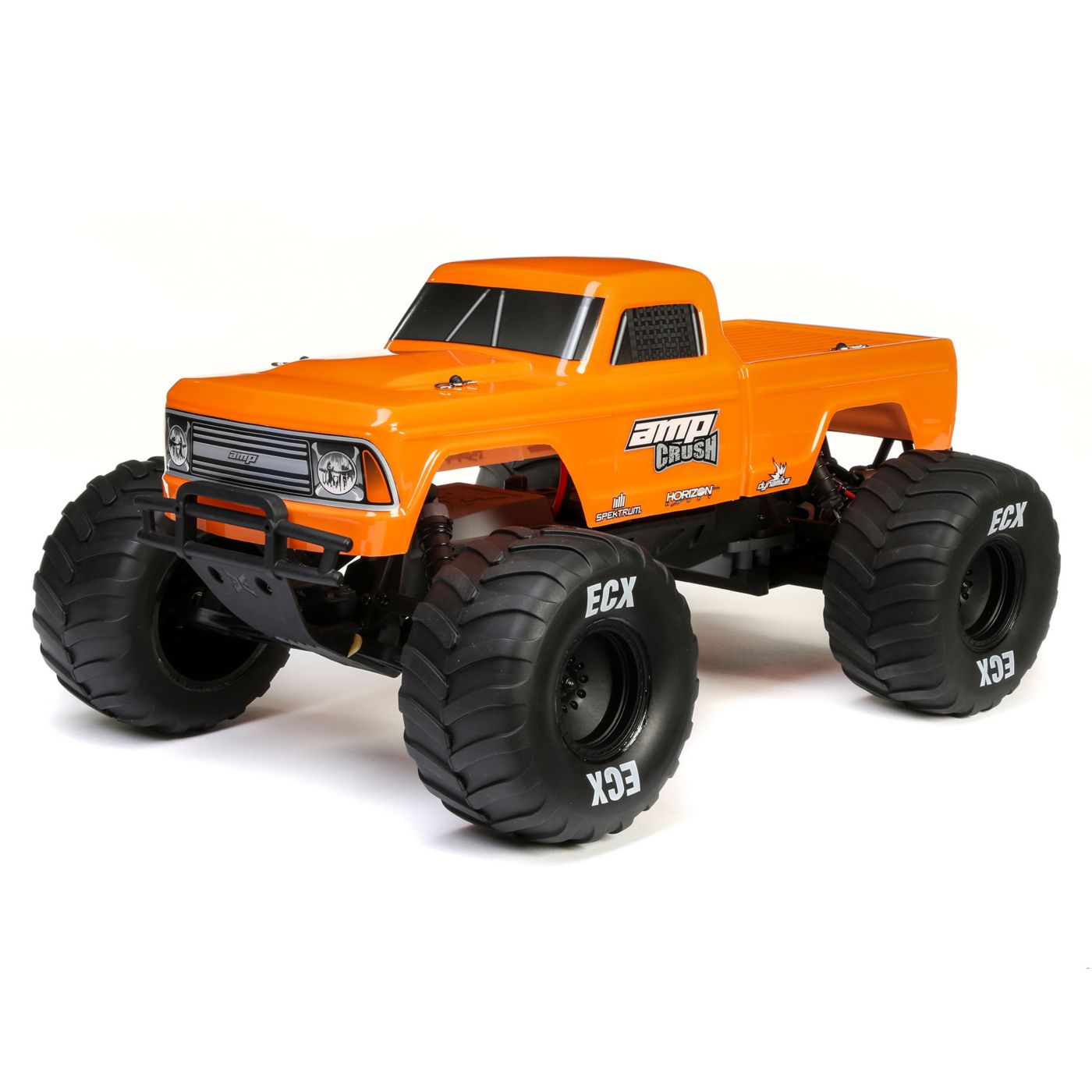 Priced at $149.99, the ECX Amp Crush is available at your local ECX/Horizon Hobby dealer. Visit horizonhobby.com to learn more about this 2wd R/C monster truck.
Image credit: Horizon Hobby