New from E-flite, take to the skies in one of the coolest aircraft ever to break the sound barrier; the SR-17 Blackbird Twin 40mm EDF. Their version of this U.S. Air Force jet isn't faster than the speed of sound, but it should give experienced R/C pilots a new challenge in flight.
Made from EPO foam, this lightweight radio-controlled jet features two 40mm fans that are powered by brushless 6800kv motors. Capable of handling 4S LiPo power, the SR-71 Blackbird Twin 40mm EDF should have no problem getting into the sky.
This model is a Bind-N-Fly jet, only requiring a compatible Spektrum transmitter and batteries. Other technological features of this plane include Spektrum AS3X (Artificial Stabilization-3-aXis), SAFE Select, and Airware telemetry capability.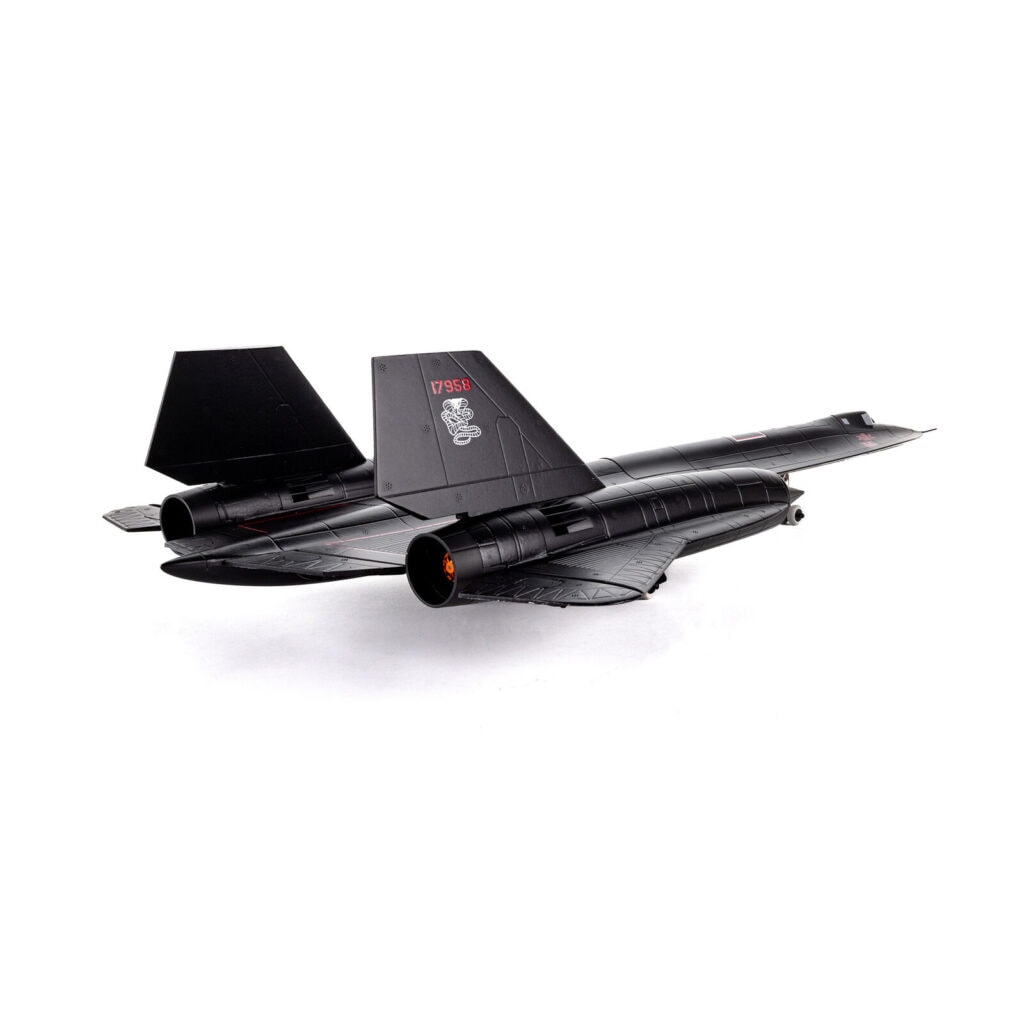 E-flite SR-71 Blackbird Twin 40mm EDF BNF Specs:
LiPo Compatibility: 4S
Completion Level: Bind-N-Fly Basic
Recommended Motor Battery: 14.8V 2200mAh 4S 30C LiPo Battery with IC3 Connector
Charger: Sold Separately
Receiver: Included
Approximate Assembly Time: No Assembly Required
Material: EPO
Minimum Required Radio: Full-range 5+ Channel Spektrum™ DSMX®/DSM2® Compatible Transmitter
Radio: Sold Separately
Technology: AS3X and SAFE
Product Weight: 29.4oz (834g) with Recommended Motor Battery
Fan Size: 40mm EDF
Motor Type: Brushless
Speed Control: Included
Battery: Sold Separately
Connector Type: IC3
Motor Size: 1820-6800Kv 6-Pole
Product Length: 37.6″ (955 mm)
Power Type: Electric
Servos: Included
Skill Level: Level 3
Wingspan: 19.88″ (505 mm)
The E-flite SR-71 Blackbird Twin 40mm EDF is priced at $249.99 and is available through Horizon Hobby and its dealers. Visit horizonhobby.com to learn more about this super-sleek R/C airplane.
Image credit: Horizon Hobby