If the allure of quadcopter and multi-rotor radio-controlled aircraft is too much for you to resist, there are a number of low-cost, entry-level options that can get your feet wet and your thumbs moving…quickly. Dromida, who has released some unique surface (on-road and off-road) R/C vehicles in the past few years, also has a number of "drones" on the market. One of their smallest, more budget-friendly models, the KODO ($43.97 Amazon.com) just got a new sibling. The new, KODO HD is a redesigned multi-rotor craft that features an onboard HD camera, capable of capturing 1080p footage.
Not only are the camera specs improved on this model, but the overall craft is lighter (by 12g) and can fly up to 20% longer on a full charge (when compared to the original KODO drone). The KODO HD is a ready-to-fly (RTF) model, and includes everything you'll need to take off, right out of the box.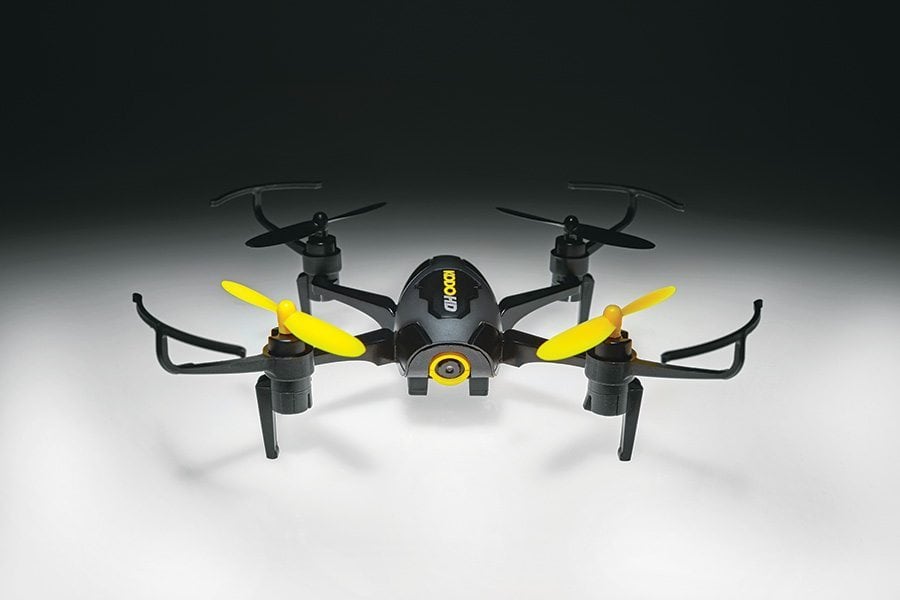 Includes:
Assembled KODO HD with LED

Full HD digital 1080p video and still camera

Card reader and 4GB memory card

Q106 4-channel 2.4GHz radio system

LiPo battery and USB charger

"AAA" batteries

Installed blade guards

Extra blades
Specifications:
Diagonal Length: 106 mm (4.17 in)

Weight: 40 g (1.4 oz)
Controlled by a 2.4GHz radio, the 106mm (diagonal length) KODO HD will have you in the air and performing aerobatic maneuvers in no-time. What's even better than the updated frame, design, and camera, may be the price.
At $59.99, the KODO HD is a very cost-effective way to test your skills at piloting a quad-copter without much initial investment. Learn more about the new Dromida KODO HD multi-rotor aircraft at dromida.com.
Image credit: Dromida