Element RC has enjoyed a fun yet busy summer with new kit and RTR releases. The recently-released Enduro Ecto and second-generation Enduro Builder's Kit 2 were just the opening acts for Element RC's latest release, the Enduro Knightrunner RTR. Thanks to a partnership with Knight Customs, they've introduced a new, ready-to-run (RTR) 1/10-scale trail truck that packs a serious punch in terms of visual detail.
Element RC is relying on it's trail-tested Enduro Trail Truck chassis as the foundation for this rig. Featuring everything you'd expect from a 1/10-scale R/C crawler, this ladder-frame chassis offers solid performance out of the box but also provides adjustment flexibility for those who want to wring even more performance out of their machine.
Highlights of the Enduro Knightrunner's chassis include an Independent Front Suspension (IFS) setup, 1.55" wheels/tires, and a Stealth(R) X transmission. Of course, the real news about this new truck is what's on the outside.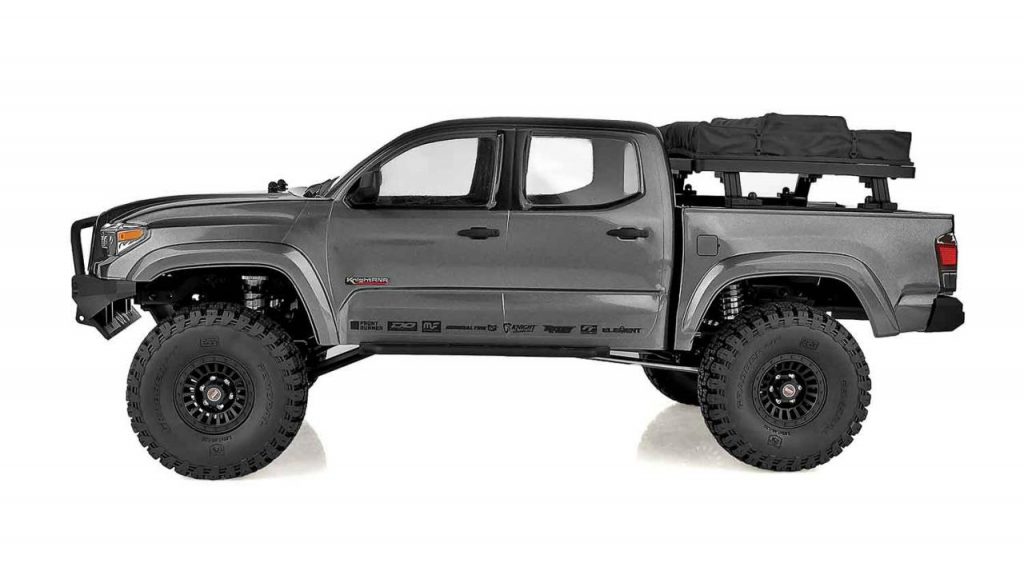 Featuring a modern-looking pickup truck body, the Knightrunner RTR is ready to tackle your next trail adventure just in appearance alone. Injection-molded body details, from the grille to the rear bumper, give this truck a solid "scale R/C" feel and provides plenty of opportunity for customization.
Knight Customs has been churning out amazing 3D printed and 3D printable aftermarket parts for several years, and this is the second brand collaboration he's been associated with. In fact, I've had the pleasure of speaking with the man behind the brand, James Knight, on more than one occasion, and his passion for the hobby is hard to ignore.
The Knightrunner RTR includes officially-licensed body accessories from DeMello (bumpers), Front Runner (bed rack and tent), Magnaflow (exhaust) and others. If you own a 3D printer, you can download and produce additional accessories through Knight Custom's MyMiniFactory page.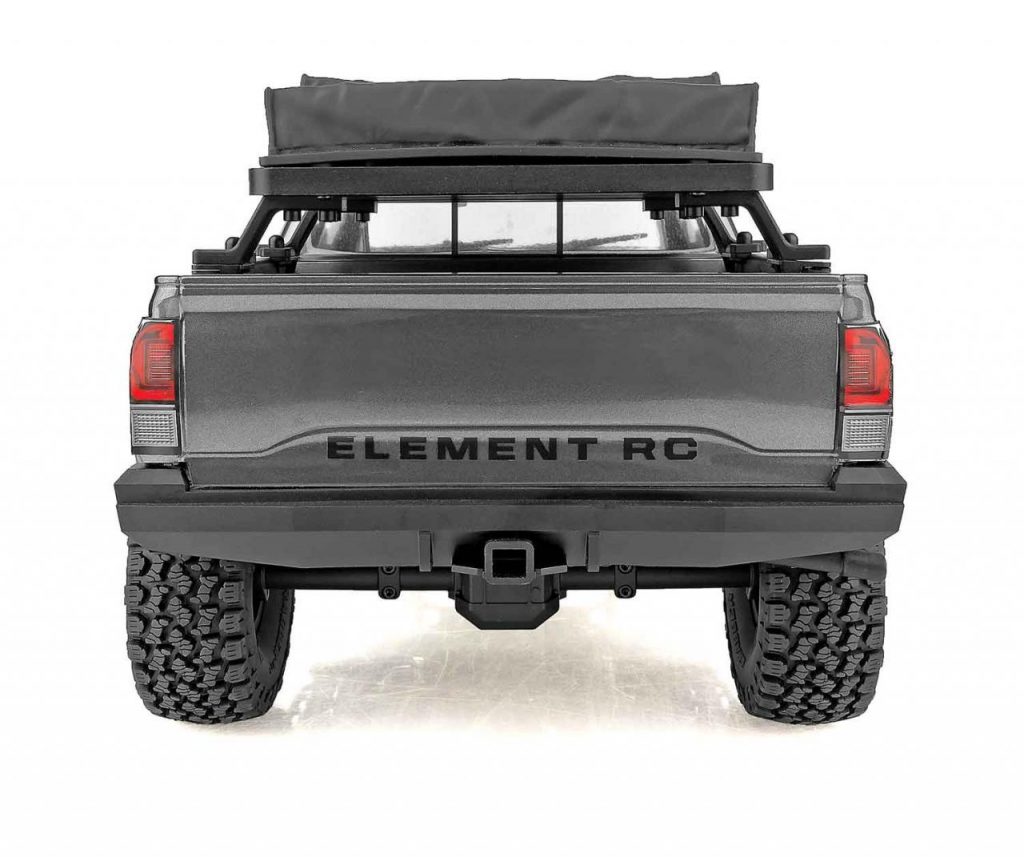 Element RC Enduro Knightrunner RTR Specs:
Length: 462mm/18.19in
Width: 236mm/9.29in
Wheelbase: 325mm/12.8in
Scale: 1/10
Model Type: Ready-to-Run (RTR)
Price: $429.99
Priced at $429.99 for the base RTR model and $499.99 for the LiPo Combo package, the Element RC Enduro Knightrunner RTR will be available for purchase soon, both from Element RC and their dealers. Visit elementrc.com to learn more about this hot, new 1/10-scale R/C trail truck.
Image credit: Element RC