Carisma has announced that they'll be releasing free 3D files for custom, at-home 3D printing of accessories for their Carisma Scale Adventure model lineup. Kicking off this freebie free-for-all is the EXO roof rack for the LYNX ORV.
This multi-part accessory will let you print and assemble a roof rack and support/mounting braces for Carisma's latest ready-to-run (RTR) scale trail rig. With the zombie-hunting theme of the LYNX, this roof rack add-on is a great, fitting item to add to this model.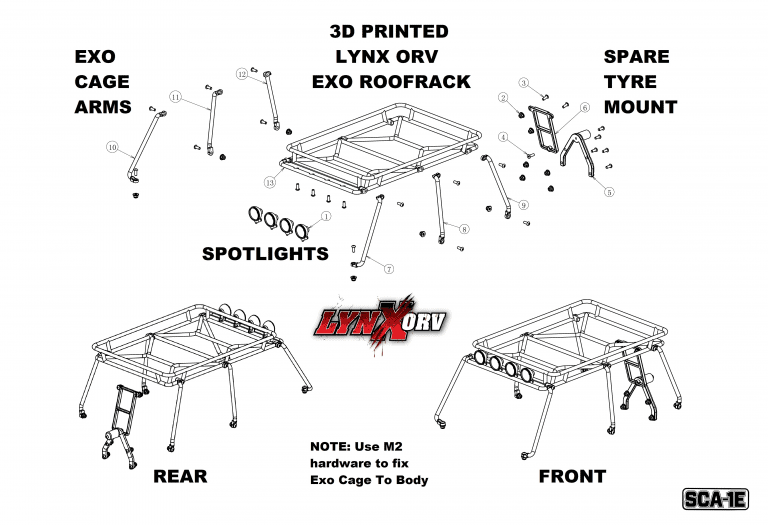 To achieve the best printing results, Carisma suggests printing with either PLA or ABS and including raft adhesion along with support. A minimum infill of 40% is also suggested.
For complete details about this new LYNX ORV accessory, visit carismascaleadventure.com.
Image credit: Carisma Scale Adventure