Who doesn't need a new trail truck in their life? As in years past, Element RC used Pro-Line by the Fire as the platform to launch a new model, with 2022's installment serving as the coming out party for the Enduro Bushido RTR.
With a body style that's reminiscent of the 1:1 Suzuki Samurai, the Bushido rocks an 11.8″ wheelbase, making it a uniquely-styled rig at first glance. The one-piece body is flanked by two plastic bumpers, and the body itself features an array of scale details, both pre-installed and optional add-ons, to help you make this rig your own.
Sitting atop Element RC's trail-proven Enduro chassis, this truck looks like it would be a blast to wheel on rocks, trails, or just about anything else you might encounter. 1.9″ plastic beadlock wheels and 4.65″ (outer diameter) General Grabber tires should ensure this rig can get everywhere it needs to be without much trouble.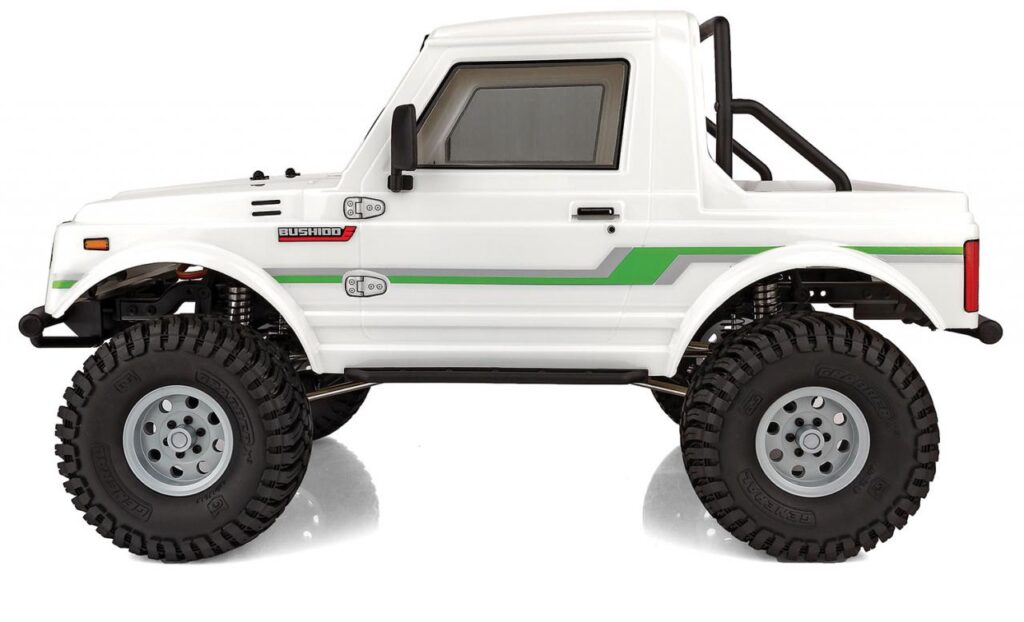 Element RC Enduro Bushido RTR Specs:
Power Source: Electric
Terrain: Off-Road
Body Style: Truck
Scale Size: 1:10 Scale
Assembly Level: Ready-To-Run*
Width: varies
Wheelbase: 300mm (11.81in)
Weight: varies
Internal Gear Ratio: varies
Drive: 4WD
Element RC is offering the Bushido in two packages; RTR-only for $399.99 and an RTR LiPo Combo for $469.99. Both of these will be available for purchase through Element RC and their dealers. To learn more about the Element RC Enduro Bushido RTR, visit elementrc.com.
Image credit: Element RC