Two months into 2023, we've got two new releases from Redcat. Things are looking up! The Arizona-based R/C brand is turning its attention back to the pavement with the release of the RDS Competition Spec Drift Car.
The RDS is a rear-wheel-drive drift car with a brushless motor, a high-speed steering servo, and an onboard gyro for improved handling. The body is sleek and modern, using a design cooked up by the Redcat's engineers. Two body colors are available (gray and orange), each with its own decals for immediate, out-of-the-box customization.
Underneath the body, which is attached by magnets, the RDS chassis is set up for tuning. Camber, caster, Ackerman, toe, and roll center can all be dialed-in to suit your driving style.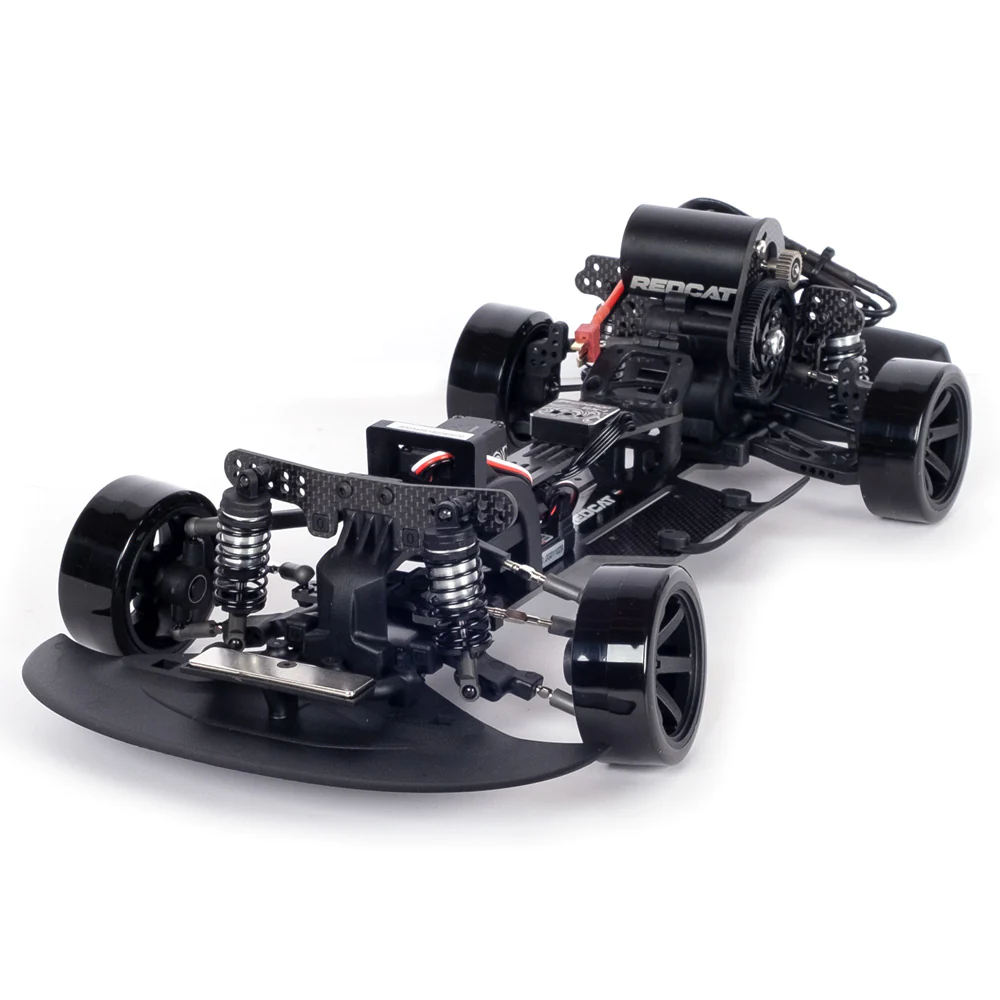 The chassis blends carbon fiber elements with other plastic components to create a lightweight and agile platform. Whether you're new to R/C drifting or have been slinging it sideways for years, chances are good that you'll like this release.
Redcat RDS Competition Spec Drift Car Specs:
Length: 360mm
Width: 200mm
Height: 112mm
Wheelbase: 260mm
Ground Clearance: 4.5mm
Motor: 3300KV RC540 (Brushless)
Speed Control Type: 60a Brushed Waterproof ESC
Radio System: 2.4GHz Radio System
The RDS carries a price tag of $399.99 and will be available through Redcat and its dealers. Visit redcatracing.com to learn more about this 1/10-scale R/C drift car.
Image credit: Redcat