To say Carisma Scale Adventure has been busy in 2021 is an understatement. With a slew of new releases and updated models in their rear-view mirror, it's been exciting to see what other goodies they have in store. Their latest release should be a welcomed sight for fans of scale crawlers that want a rig with a unique look and uncompromising performance.
The SCA-1E Prairie Wolf RTR is the latest ready-to-run (RTR) release from Carisma's "adventure R/C" brand, and it's also the latest to receive the SCA-1E 2.1 treatment. Building on the already impressive performance of the original SCA-1E, the 2.1 version provides improved torque-twist control with the ATT transmission, a chassis-mounted steering servo, forward-mounted battery tray, and a lower gear ratio (14,83 / 5.92:1) that's designed for improved crawling performance.
Prairie Wolf RTR shares the same long wheelbase dimensions as Carisma Scale Adventure's 1976 Ford F-150 models, providing a stable and smooth drive, no matter how trecherous the trail may become.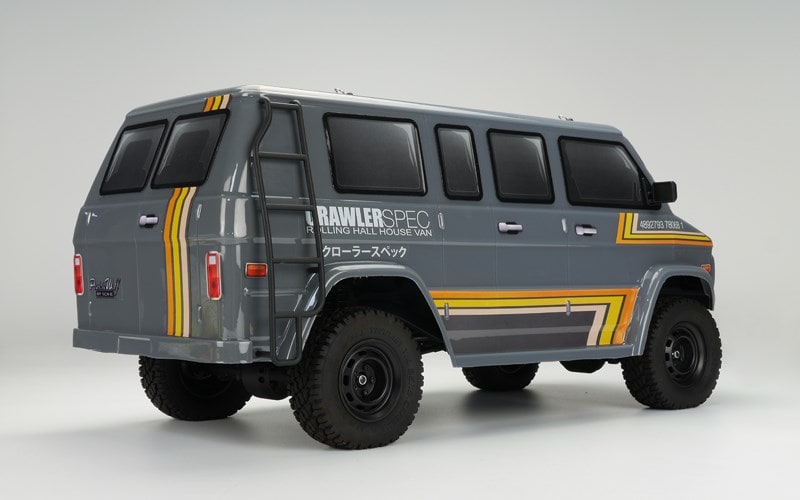 With these performance pieces in place, attention quickly turns to the visual style of this model. Using their Prairie Wolf adventure van body, this model has a distinct look that's all its own. Carisma has applied their focus on visual detail to the body on this rig and has included features such as a molded front grille, side-view mirrors, and a rear ladder. If you want even more visual differentiation for your rig, a molded plastic front and rear bumper are also included with the Prairie Wolf RTR.
Carisma Scale Adventure Prairie Wolf RTR Specs:
Length: 500mm
Width: 240mm
Ground Clearance: 75mm
Wheelbase: 324mm
Scale: 1/10
The SCA-1E Prairie Wolf RTR is priced at $359.99 and will be available for purchase directly from Carisma as well as through their dealer network. Visit carismascaleadventure.com to learn more about this new off-road R/C vehicle.
Where to buy the Carisma Scale Adventure Prairie Wolf RTR:
Image credit: Carisma Scale Adventure