While 1.9″ and 2.2″ wheel/tire combinations are the "status quo" when it comes to R/C trail trucks, there is another option for those looking for an ultra-realistic build. To satisfy this crowd, Deadloc Racing has released the Impetus, an aluminum, 1.55″ beadlock wheel.
Featuring a two-piece design, the Impetus wheels have a D-shaped hole design (eight holes altogether) and use six lug screws to hold the wheels together.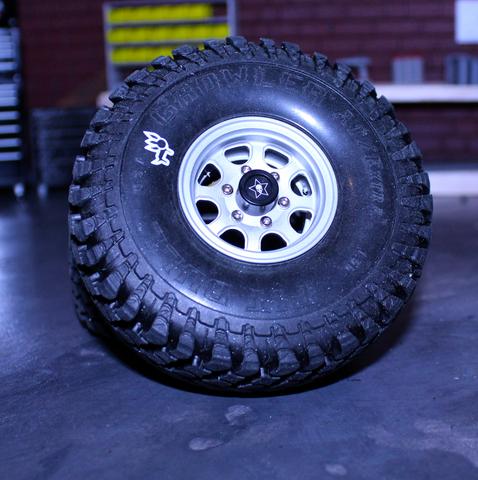 Crafted from billet 6061 aluminum, these wheels are designed for durability and also feature matte anodized finishes (silver or black). Each wheel also uses a fixed hub design and 5mm offset.
Priced at $39.99 per set, the Deadloc Racing Impetus 1.55″ wheels are available online at deadloc-racing.myshopify.com.
Image credit: Deadloc Racing