Update: Use coupon code "RCNEWB" and save 10% on your Expansion RC custom controller wheel.
If you've customized everything you can on your Traxxas R/C machine, you can now trick out your controller with a colored, 3D printed steering wheel from Expansion RC.
These new accessories are designed to replace the stock plastic wheel, attaching via the existing hardware. The TQ's stock foam wheel pad will fit over the 3D printed wheel, giving you the same level of steering comfort while adding a splash of color to your controller.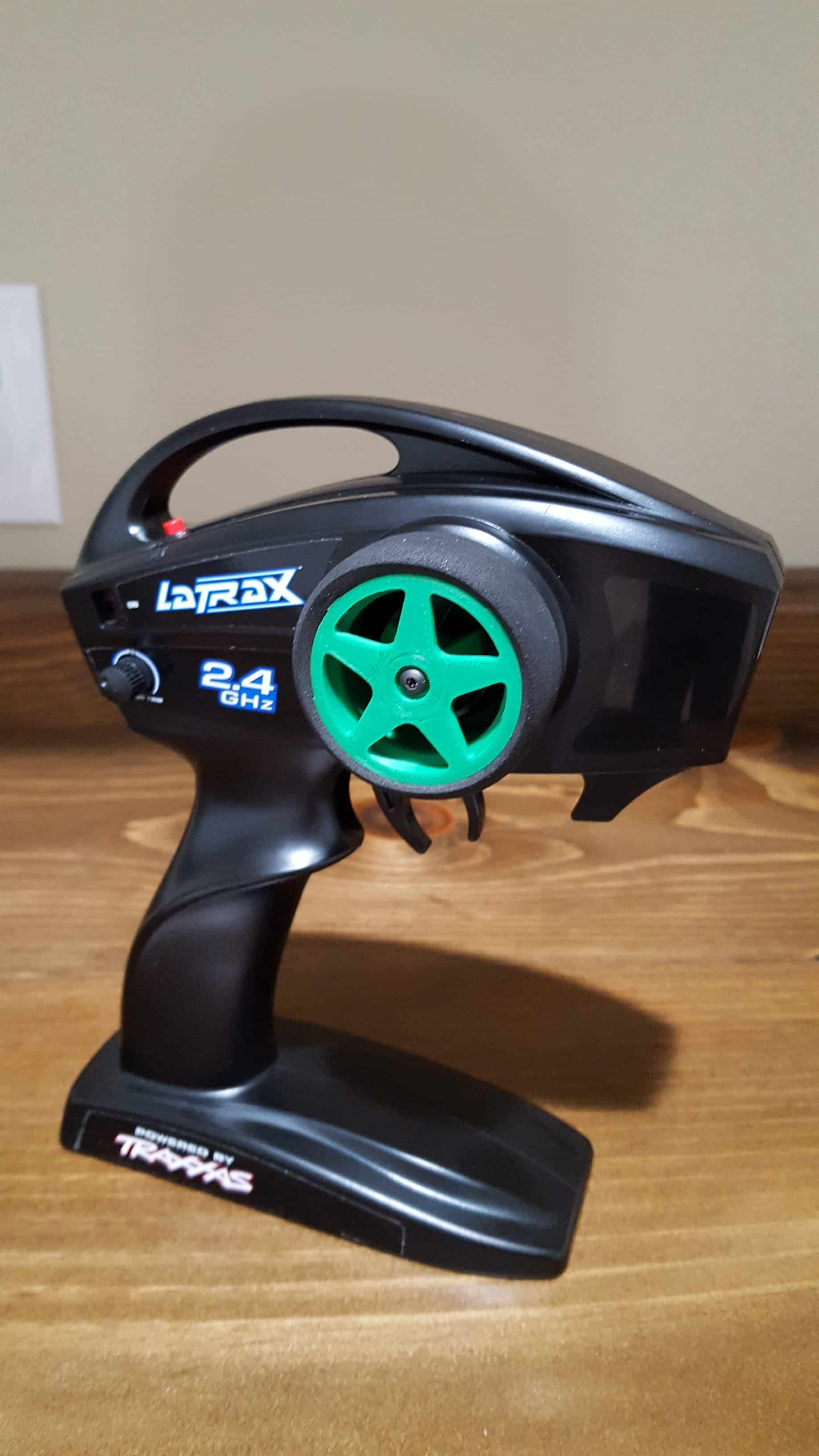 Available colors include deep green, red, orange, fluorescent blue, hot pink/red, light blue, green, deep blue, and black. These wheels are priced at $10.00 and include free shipping.
Find out more about these R/C controller accessories at expansionrc.com.
Image credit: Expansion RC