CEN Racing has shifted gears from their monster truck obsession to focus on a slightly more pedestrian pickup truck model. After a series of teaser posts, the 1/10-scale, DL Series Ford F450 SD was officially announced.
Aiming right at the heart of scale, custom truck fanatics, the Ford F-450 SD offers up a stunning replica of the 1:1 Ford F450 Super Duty. With a ladder-frame chassis, four-wheel drive drivetrain, chassis-mounted servo, and 550-size brushed motor, this truck should be a great addition to any scale enthusiast's lineup.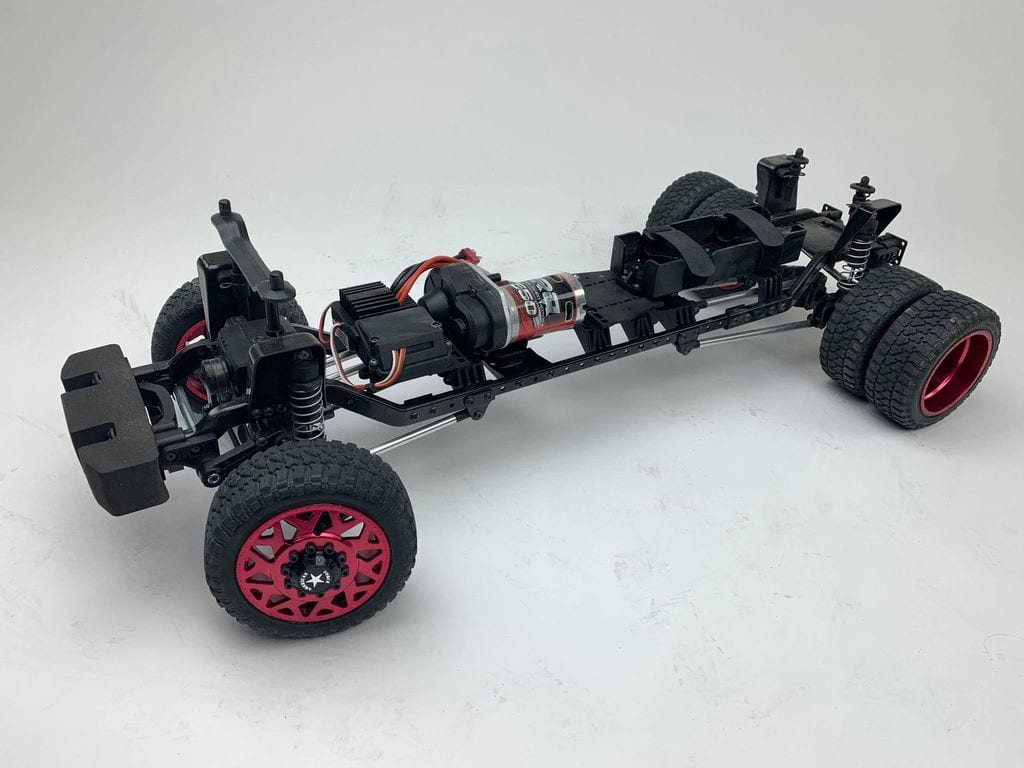 The electronics on the CEN Racing Ford F450 SD are waterproof/water-resistant, allowing you to drive just about anywhere you'd like. A 12kg Savox servo is included to provide plenty of turning torque and a Hobbywing ESC will keep power flowing smoothly as you motor along.
In the looks department, this rig is a real beauty. The same details and features found on the full-size Ford F450 SD can be found in this model, including a deep, detailed bed for storing plenty of scale accessories.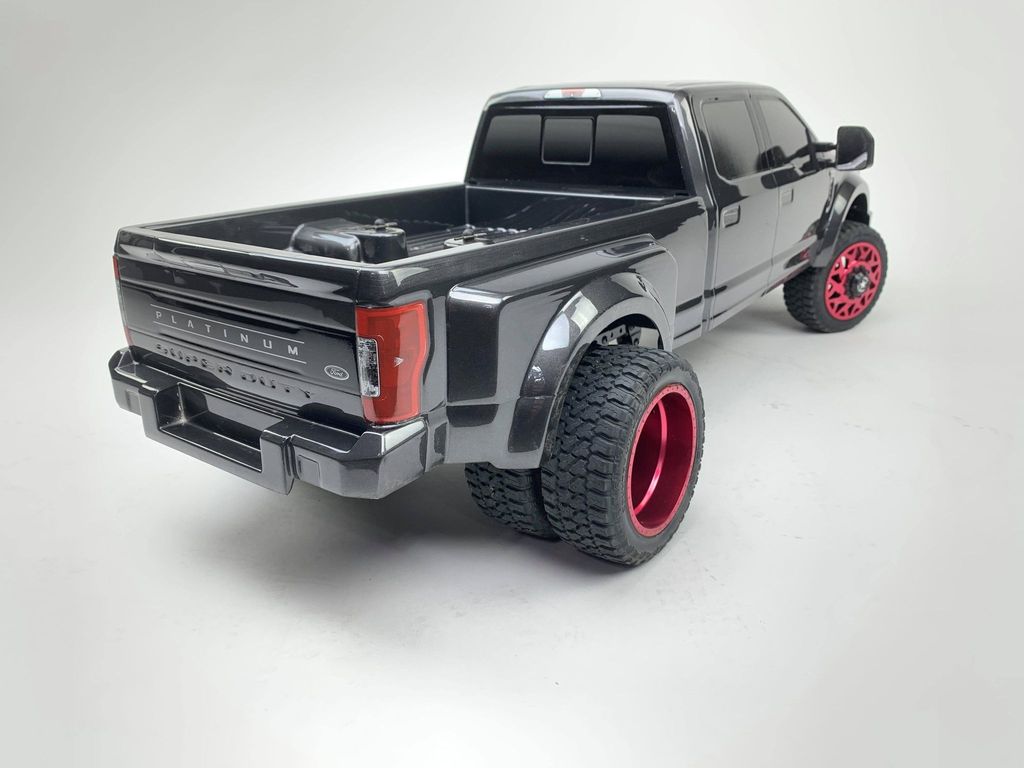 Two body color options are available for this truck (Blue Galaxy and Grey Titanium). Capping off the scale detail on this truck are the detailed wheels and tires. The Blue Galaxy body is paired with silver chrome wheels, while the Grey Titanium model features red metallic wheels.
CEN Racing DL Series Ford F450 SD Specs:
Length: 26.70inch (678.18mm)
Width: 11.41inch (290mm)
Wheelbase: 17.60inch (447mm)
Ground Clearance: 2.52inch (64mm)
Weight: 2.51 lb. 2.5kg
Priced at $369.00, the Ford F450 SD DL Series pickup truck will be available through CEN Racing and their dealers. Visit cenracingusa.com to learn more about this 1/10-scale R/C truck.
Where to Buy the CEN Racing DL Series Ford F450 SD:
Image credit: CEN Racing