The hobby/passion/part-time(full-time) job that is R/C has introduced me to a number of amazing people. These folks share the same love for radio-controlled vehicles as I do, which makes it fun to keep an eye on what they're up to, and what new projects may be brewing on their workbenches.
One of my earliest connections was with Jeff Ramos, who I've featured in a R/C Hobbyist Spotlight article. Since that time, Jeff has been upgrading his already impressive fleet of radio-controlled machines, and even building a few new ones. And if you're wondering, some of them are painted green.
Leading off, Jeff got his hands on a Tekno MT4.10 monster truck, a recent addition to both his and Tekno's lineup. After completing the chassis build, he topped off his truck with a two-tone green paint job with silver accents. His motor choice to power this machine is a Tekin RX8 GEN2/Redline T8 ESC (electronic speed control) and motor combo.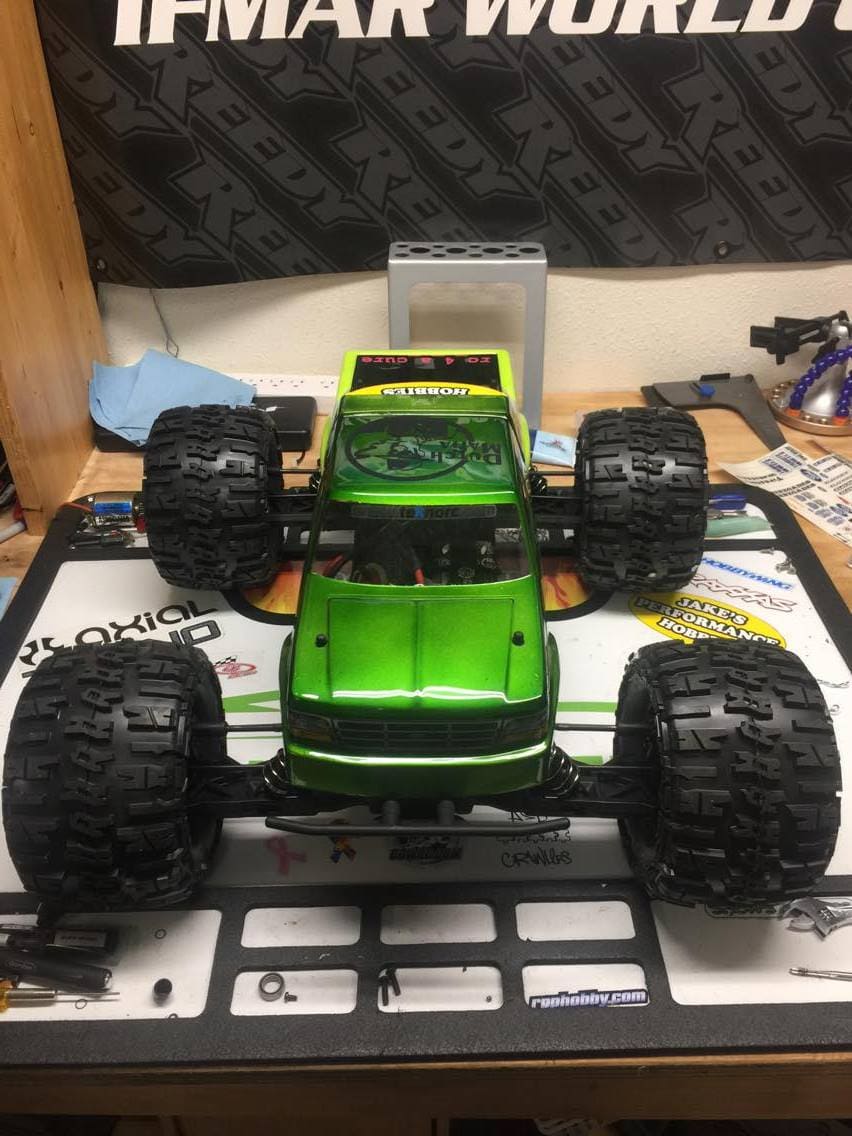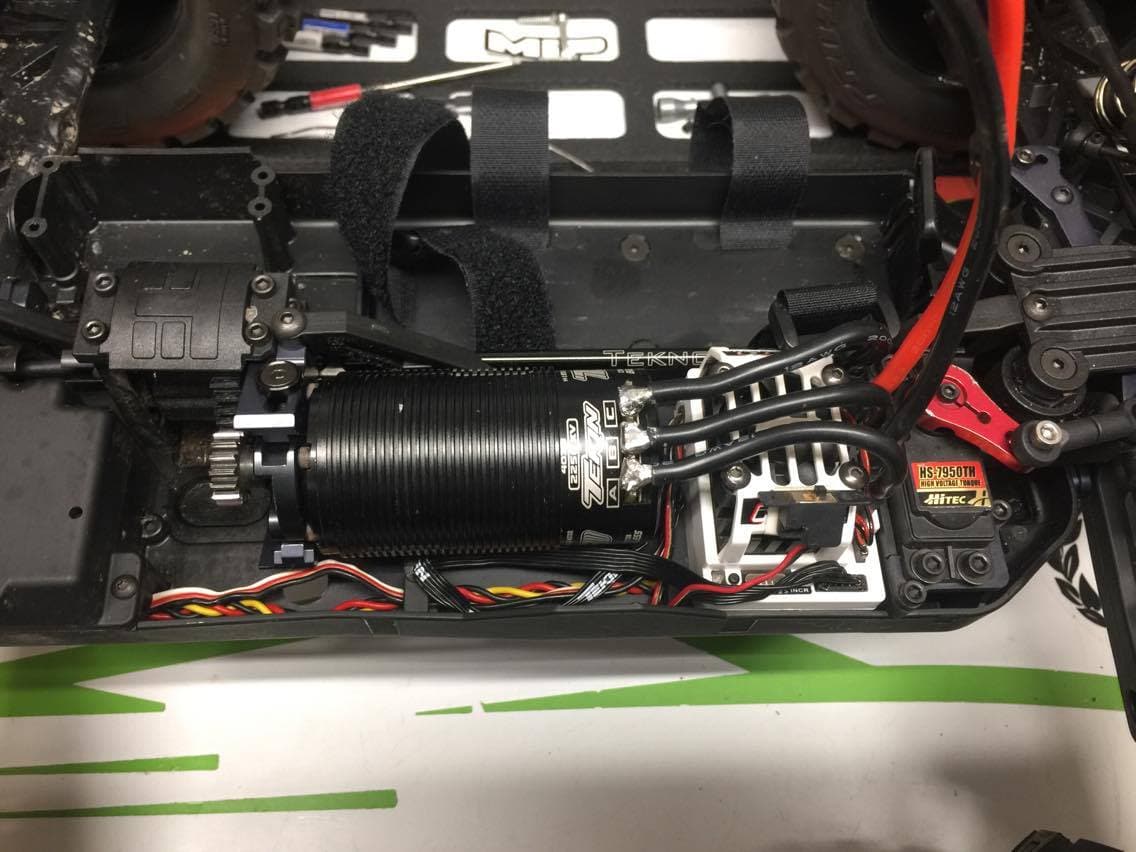 The next newer model in the lineup is a Traxxas X-Maxx. While it has remained stock on the outside, the internals have been upgraded to include a HobbyWing Max6 ESC, capable of handling 8S LiPo power. To help keep the motor cool, he's employed the use of a Castle dual fan blower.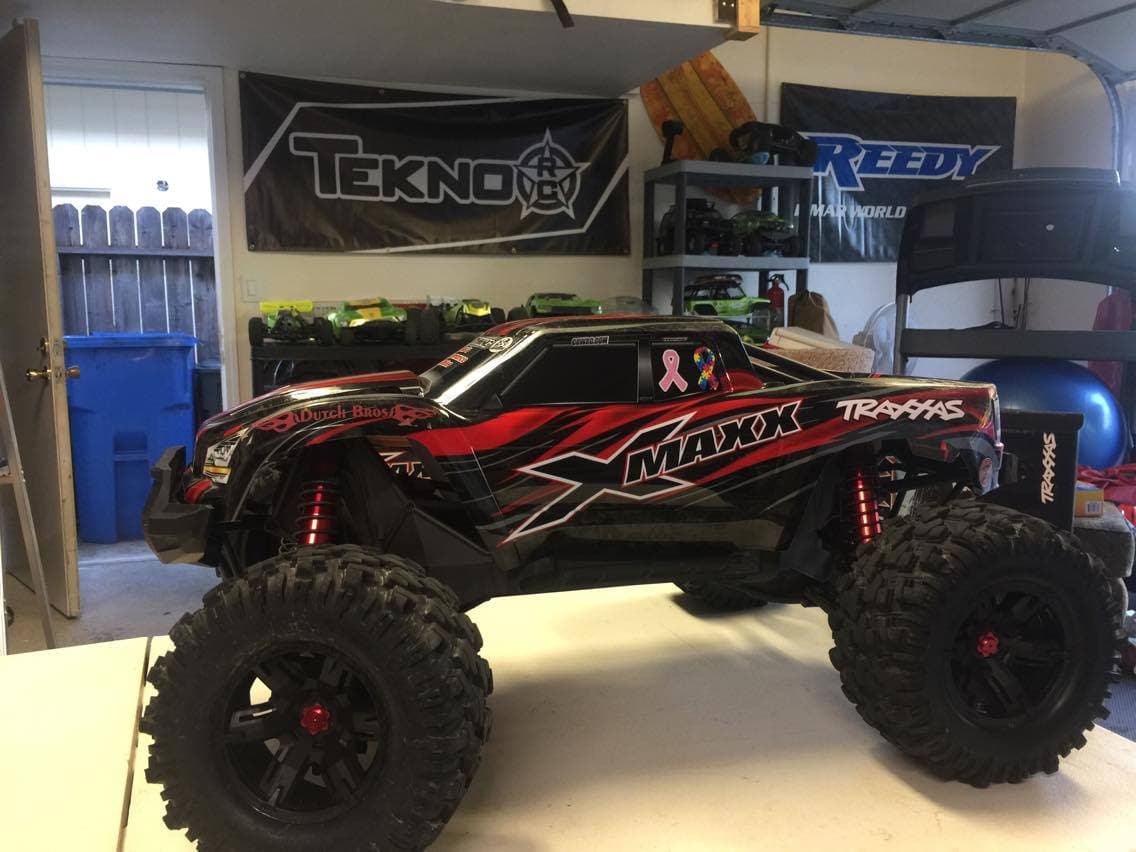 The Team Green shop has also gone retro, with the addition of several classic radio-controlled machines, and a few re-release models. The Tamiya Blackfoot (2016 re-release), Team Associated RC10 "Gold Pan" (re-release), Team Associated RC10T, and a Team Associated RC10 have all found their way into Jeff's collection.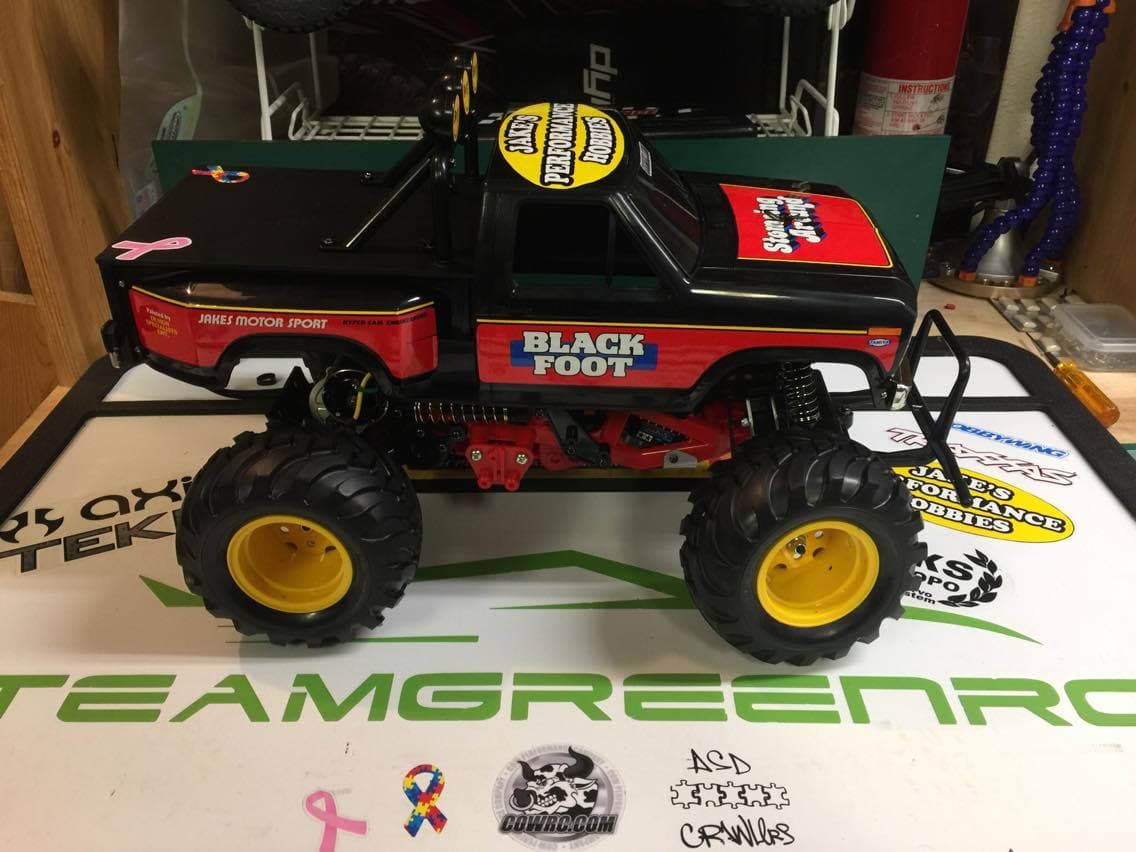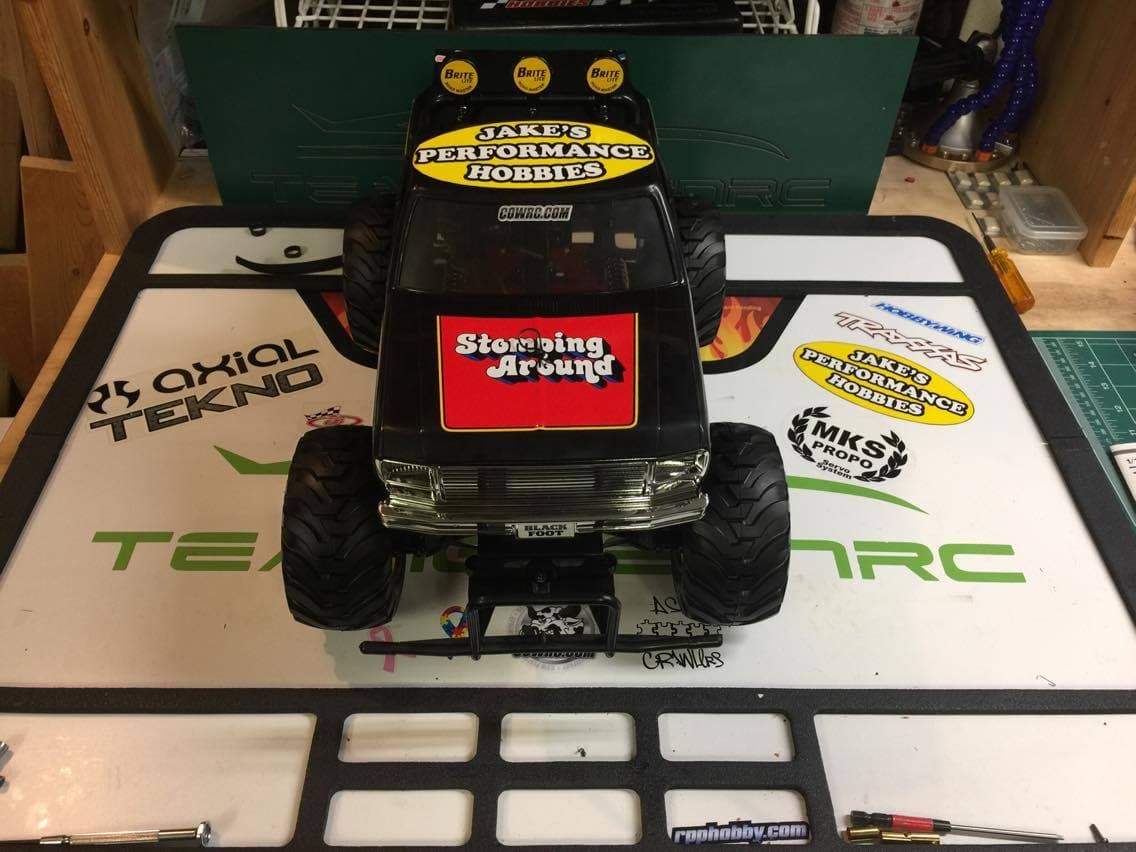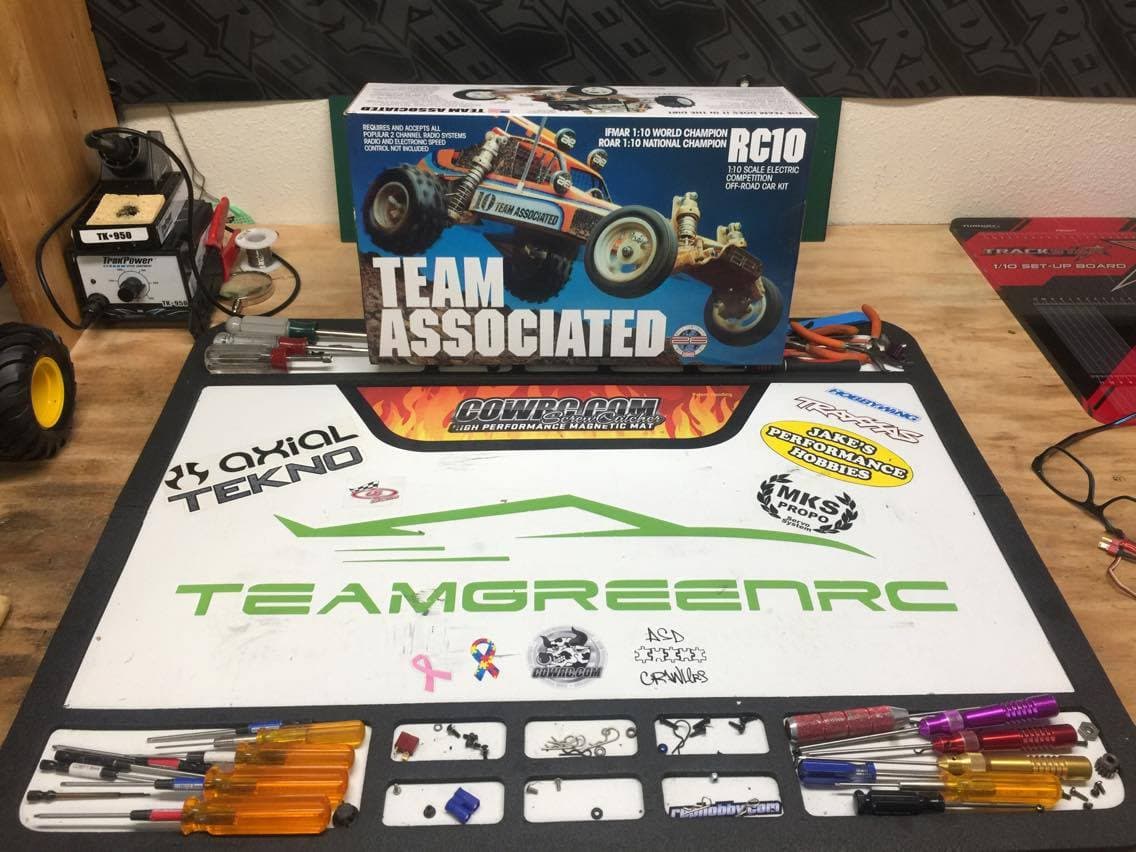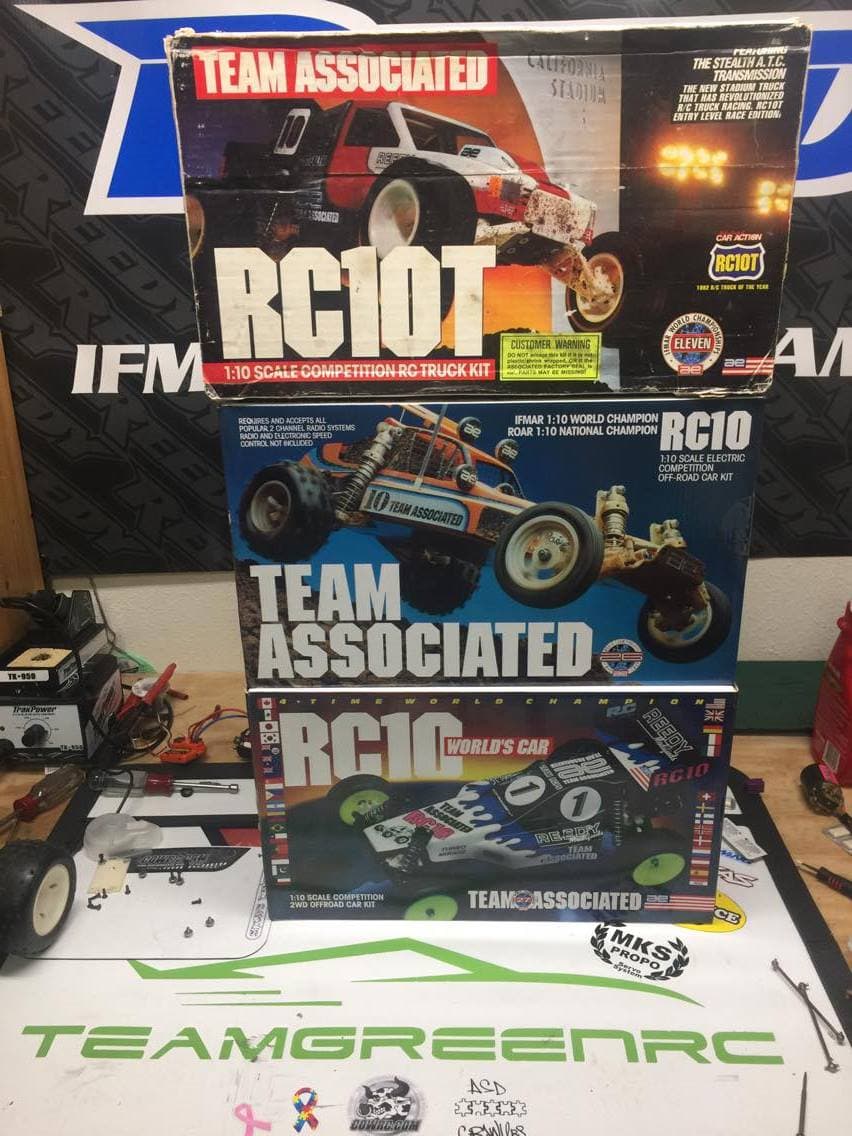 Keeping with the retro theme, Jeff also added an eBay find of a Kyosho Cosmo to his R/C garage. He told me that this was the first hobby-grade model that he had (complete with matching paint job). That seems like solid purchase reasoning to me.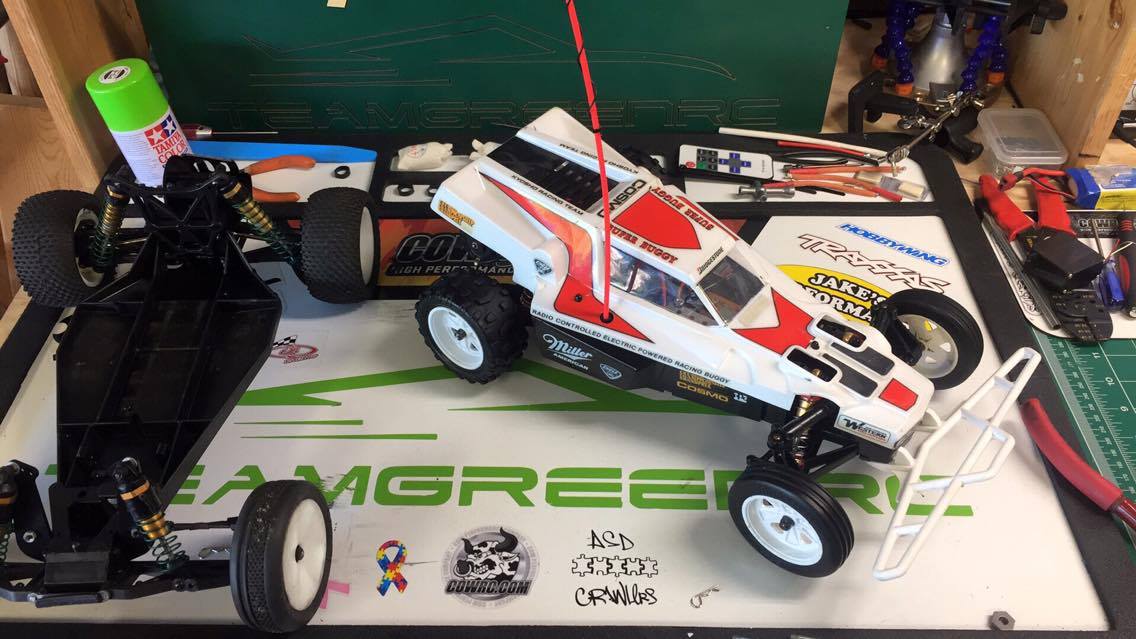 To see what else Jeff has been up to, you can follow his R/C adventures on his Team Green RC Facebook page. He's also active with the ASD Crawlers RC Facebook group, a collection of hobbyists who aim is to spread awareness for autism.
Image credit: Jeff Ramos