Alongside their SCA-1E Range Rover Kit release, Carisma has lifted the curtain on a special edition of their 1981 off-roader. The SCA-1E Range Rover Deluxe Kit features the tried-and-true SCA-1E platform, plus a set of 1.9″ CNC Range Rover 3-spoke wheels.
Paired with the wheels are Carisma's ATSS True Scale Tires, which combine 1:1 style with all-terrain performance. Other kit highlights include oil-filled alloy shocks, stiffer shock towers, a front-mounted battery tray, and chassis-mounted steering servo.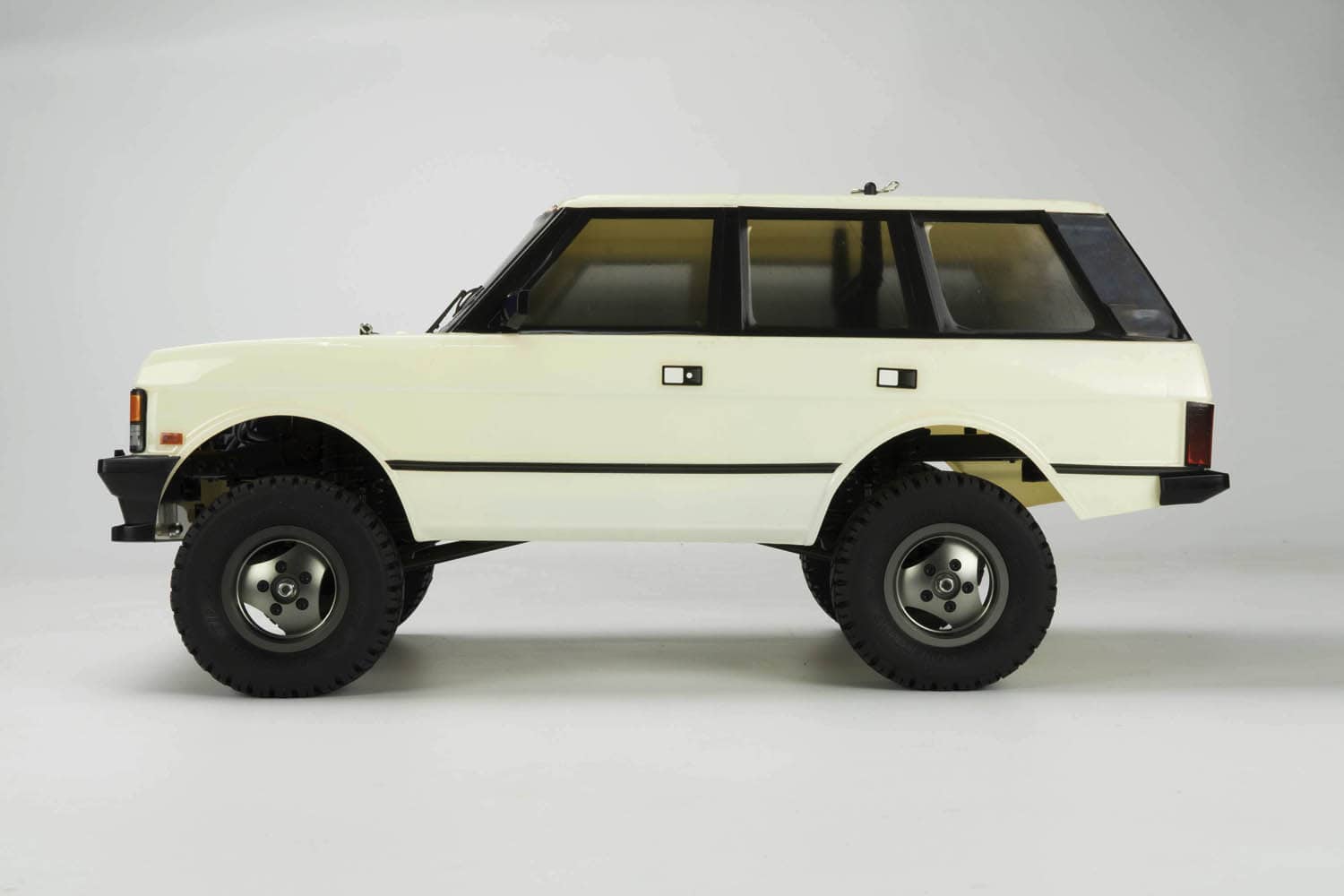 Priced at $309.99, the SCA-1E Range Rover Deluxe Kit is available directly from Carisma as well as their many dealers. Visit carisma-shop.com to learn more about this scale R/C kit.
Image credit: Carisma RC