The second ready-to-run (RTR) vehicle from Carisma Scale Adventure is less about outdoor adventure and focused more on survival. Since announcing the SCA-1E LYNX ORV late last year, additional details and pricing information has been released for this 1/10-scale radio-controlled rig.
Based on an apocalyptic theme, the LYNX rocks a modern, aggressive body style while it's older brother, the SCA-1E Coyote RTR, sticks with an old-school vibe. Regardless of the differences in body design, the foundation remains the same.
Carisma Scale Adventure SCA-1E LYNX Features:
LED-Ready, Photorealistic, Fully Detailed Scale Bodyshell
Solid Axles & Double-Triangulated 4-Link suspension
Steel C-Section Ladder Chassis & Trail Ready Layout
On Axle or Chassis Mounted Steering Servo Options
Rear Bumper with Tow Hitch & Shackles Included
Adjustable Wheelbase, Geometry & Weight-Bias
Bi-directional Motor Mount and Transmission
Front Winch-Ready Bumper with Shackles
True Beadlock Wheels & High-Grip Tyres
Steel UJ's on all Transmission & Steering

Carisma Scale Adventure SCA-1E LYNX Specs:
Weight: Approx. 2200g (RTR)
Skid Clearance: 75mm (adjustable)
Length: 480mm (varies by model)
Width: 230mm (varies by model)
Wheelbase: 280mm (adjustable)
Height: 210mm (adjustable)
Price: $299.99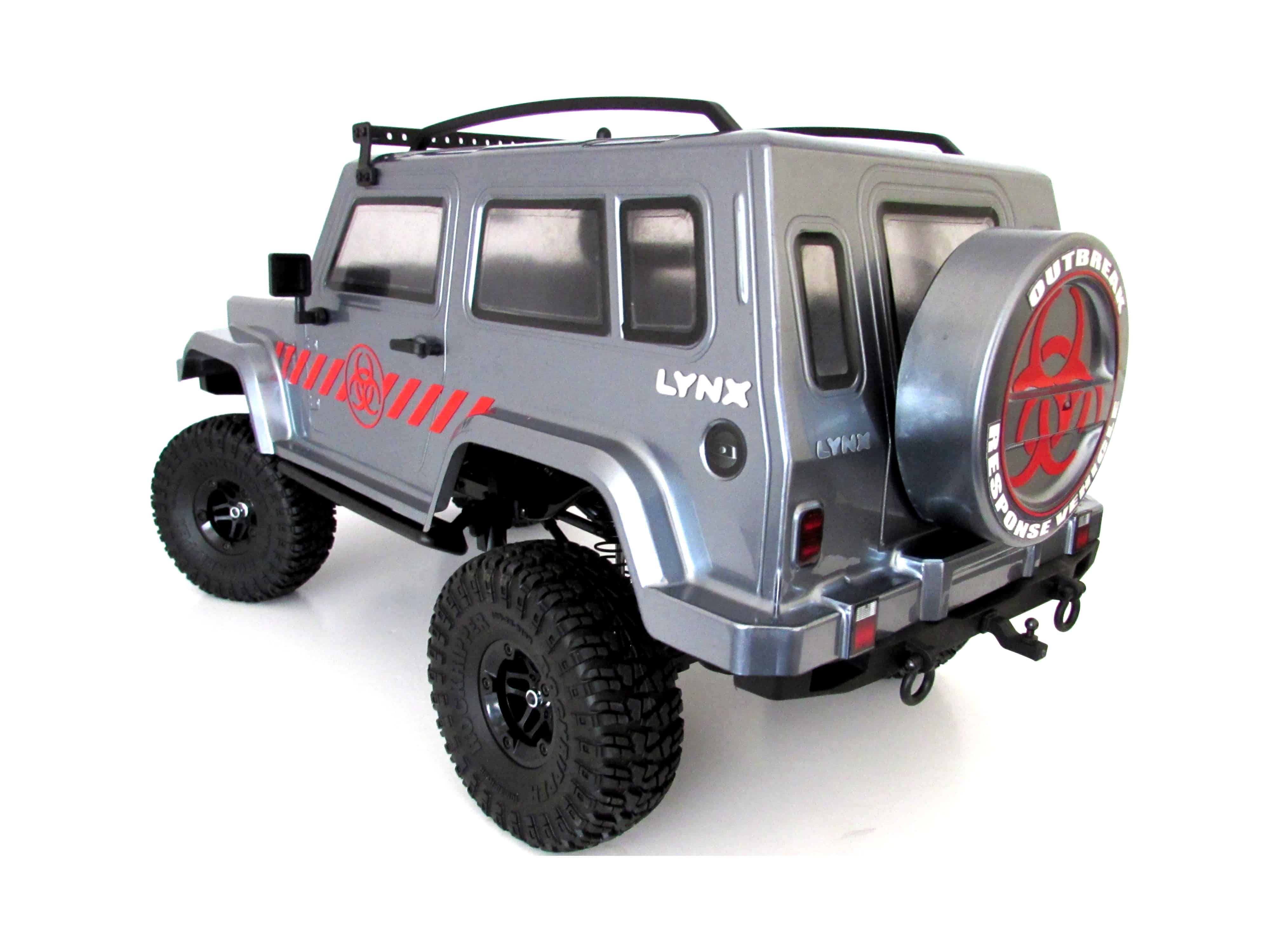 The price for the Lynx sits just below that of the Coyote at $299.99, putting it in-line with the Axial SCX10 Deadbolt. That said, for the same price, the Lynx provides a few more scale features. Learn more about the Carisma Scale Adventure Lynx at carismascaleadventure.com.
Image credit: Carisma Scale Adventure