Are you looking for an easy way to add weight to your Carisma Scale Adventure SCA-1E? If your rig is running Carisma's CMS (chassis-mounted servo) battery tray, you can easily add weight with their new SCA-1E Brass Battery Weights.
Designed to lay on the bottom of the battery tray, this brass weight strip will add 55g of weight to your R/C trail truck. No hardware or extensive installation is needed. Just drop in the weight, put your battery in place, and hit the trail.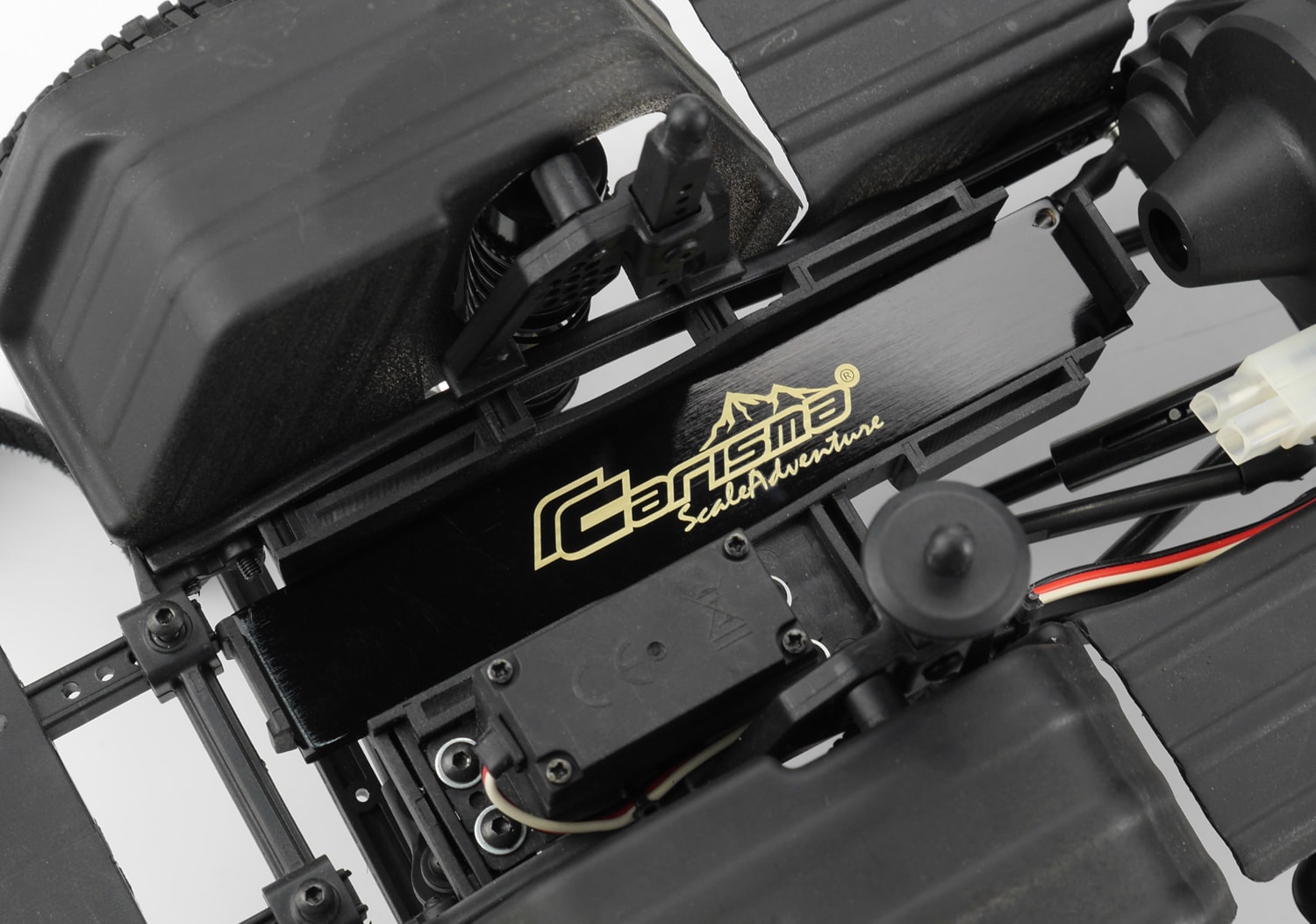 Featuring a black finish with the Carisma Scale Adventure logo displayed on the face, these weight strips will look great even when your SCA-1E isn't out on the trail.
Priced at $12.99, the Carisma SCA-1E Brass Battery weight is available direct from Carisma as well as through their dealers. Visit carisma-shop.com to learn more about this R/C trail truck upgrade.
Image credit: Carisma