With their latest on-road, ready-to-run Lotus Exige V6 model, Carisma has introduced a new electronic speed control (ESC) into their lineup. The ARC-1 is a multi-mode, waterproof, brushed speed controller that's designed to bring as much performance to the table as possible.
Carisma's ARC-1 features four driving modes; forward/reverse with smart brake, forward-only with standard brake, beginner mode, and crawler mode. These multiple modes allow anyone, regardless of experience, to get the most out of their R/C machines.
In addition to the four-mode setting, the ARC-1 is compatible with both NiMh and LiPo batteries, is waterproof/water resistant, and features end-point calibration.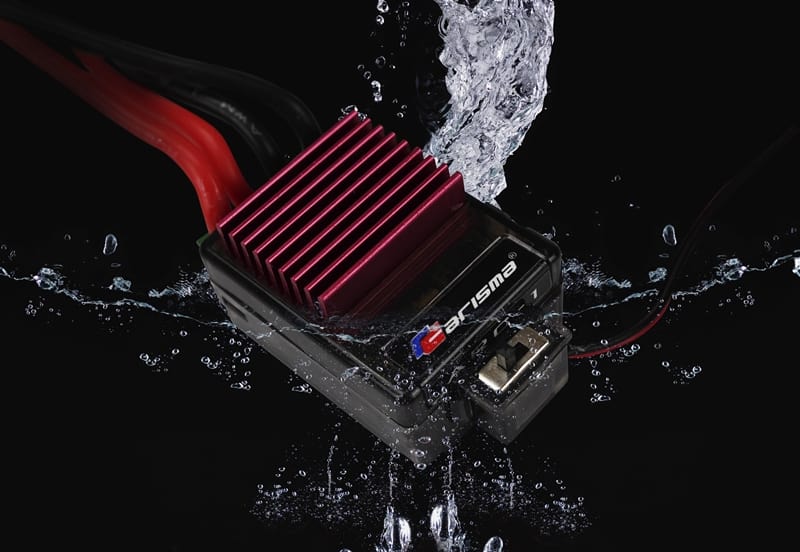 Carisma ARC-1 Specs:
Length: 40mm
Width: 27mm
Height: 22mm

Motor connector: 4mm Bullet for Brushed motor

Battery connector: Tamiya Style

Max Instantaneous Current (Forward): 500A

Max Continuous Current (Forward): 40A

On Resistance (Forward): 0.0015 ohm / phase

Max Instantaneous Current (Reverse): 250A

Max Continuous Current (Reverse): 20A

On Resistance (Reverse): 0.003 ohm / phase
Priced at $34.99, the Carisma ARC-1 ESC is available online at carisma-shop.com. This is a budget-priced speed controller that appears to offer much more than you'd expect for the cost.
Image credit: Carisma