Carisma has some big news for rally car fans. Taking their love of scale detail to another level, they've announced the release of their 1/8-scale M48S 1997 Subaru WRC Rally Car (#87368).
Larger than their typical 1/24 and 1/10-scale releases, the M48S captures the styling of the 1:1 1997 Subaru Impreza WRC driven by the late-great Colin McRae. With molded body features from bumper to bumper, the blue paint, replica decals, and gold, multi-spoke wheels make this a wonderful conversation piece, whether on display or in motion.
Under the hood (or body), the M48S features a brushless motor and brushless ESC capable of handling 2S LiPo power. A 3-diff setup helps to ensure all of that power is well-utilized by the car's four-wheel-drive drivetrain.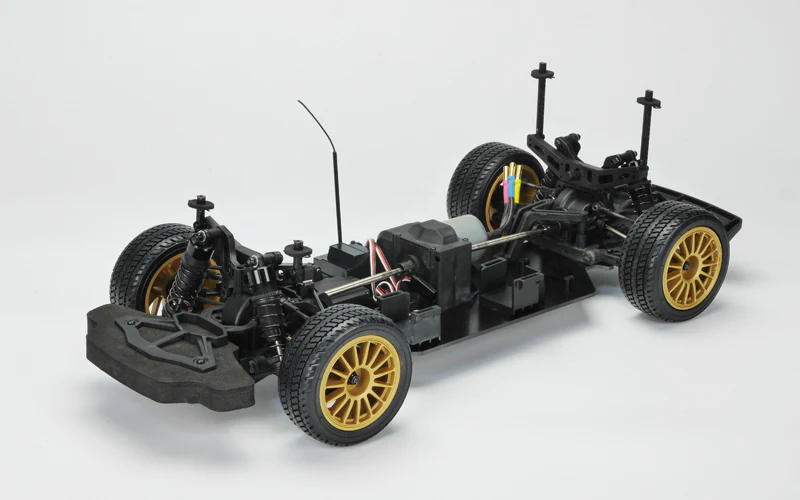 Carisma 1/8 M48S 1997 Subaru Impreza WRC Rally Car Specs:
Wheelbase: 319mm
Width: 231mm.
Chassis: LWB with Lightweight G10 Chassis Plates.
Stock Gearing Spur Gear 44T M1, Motor Pinion 12T M1, Internal Ratio: 15/39.
Driveline: Fully Ball-raced, Dedicated 4WD, Front & Rear Metal Gear Diffs, Center Gear Diff to maximize Grip & Power.
Motive Power: 540 Can Brushless Power with efficient XT60 Connector, Brushless ESC is 2S (7.4v) Compatible.
Suspension & Handling: Oil Filled Coil-Over Shocks & Anti-Roll Bar Front & Rear.
Wheels: Iconic Multi-spoke Gold Coloured Rally Wheels.
Tyres: Tarmac Spec Racing Tires.
Radio: Full Sized, Full Function, 2.4Ghz F.H.S.S CTX-8000 Steer-wheel Radio System.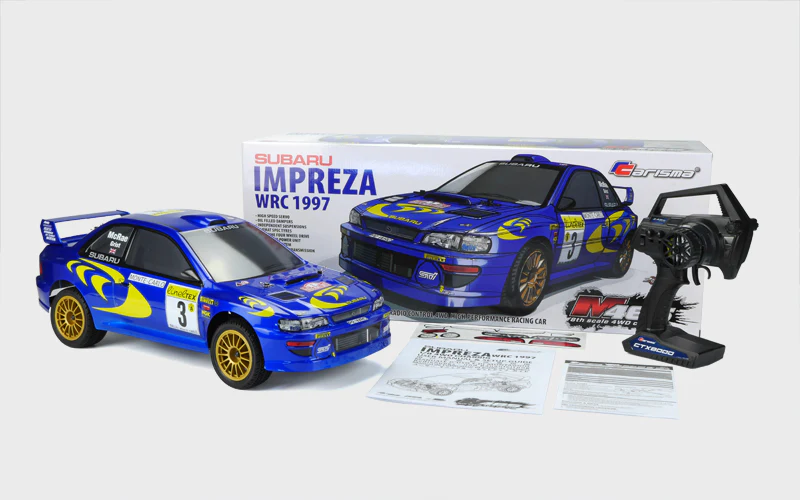 Priced at $369.99, the M48S 1997 Subaru Impreza WRC Rally Car is available through Carisma and its dealers. Visit carisma-shop.com to learn more about this 1/8-scale R/C rally car.
Image credit: Carisma