Meet the latest mini-quad in the expanding Inductrix lineup.
Folks my interest in quadcopters is beginning to rise, thanks to the recent updates in Blade's Inductrix line. The aptly-named Inductrix Brushless BNF rocks four brushless motors, but it also includes features to make pilots of any skill level happy.
On the power front, the Inductrix Brushless quadcopter is equipped with four 15000kv motors, allowing for smooth and steady power and quick maneuvering.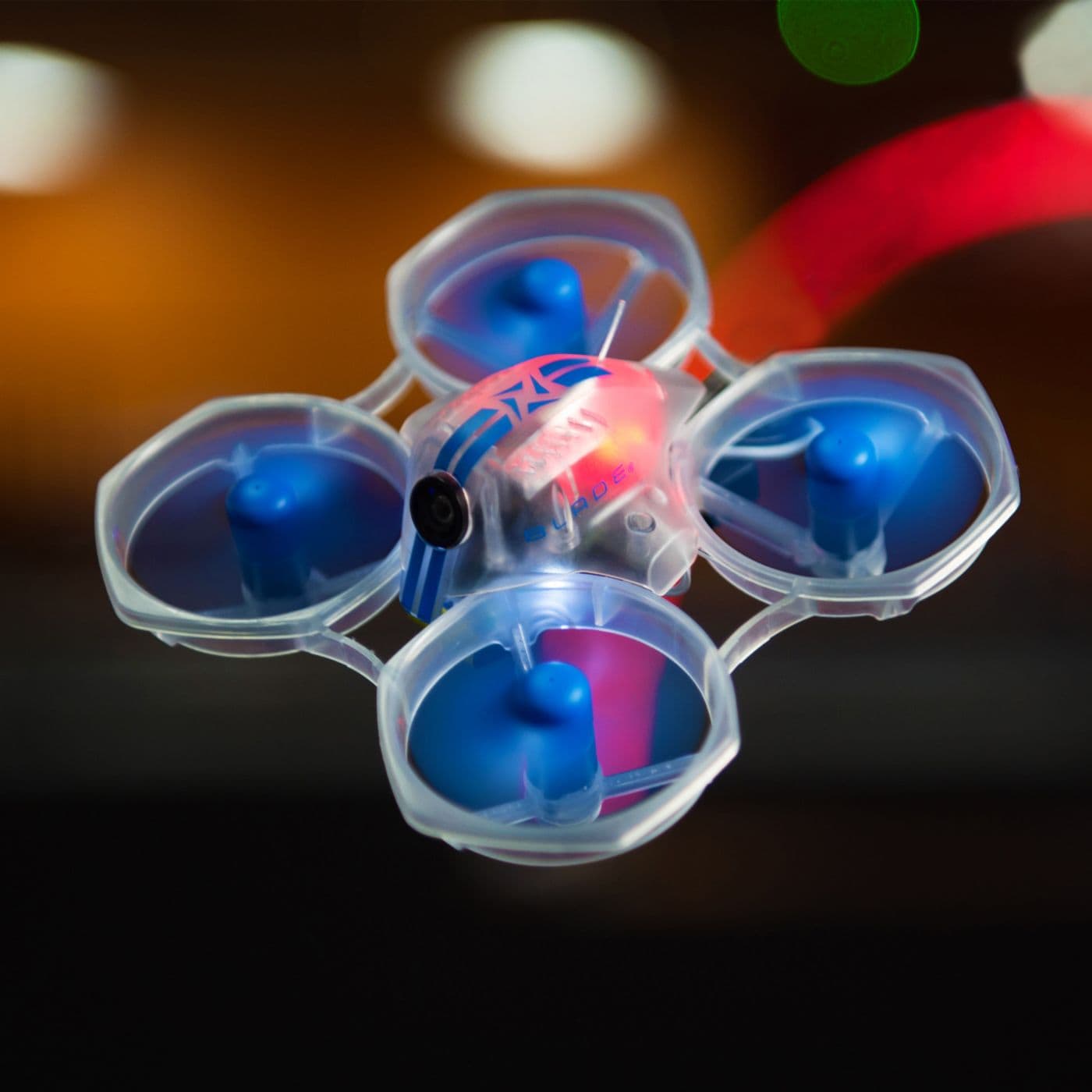 The airframe design has been updated for durability while still retaining the look of the Inductrix's "bump canopy". Underneath the canopy, you'll find the 4-in-1 ESC and FPV camera.
Another unique feature of this model is its "Meow Mode", which allows for on-ground self-righting should your landing experience not go as smooth as planned. Given my track record of quadcopter flying, this feature is a major highlight.
This almost-ready-to-fly quadcopter requires a 1S LiPo battery, charger, Spektrum transmitter, and video monitor/FPV goggles to complete your flying experience. All told, it looks like an impressive quadcopter that packs quite a bit of tech into its tiny frame.
Priced at $149.99, the Blade Inductrix Brushless BNF will be available online through horizonhobby.com and select hobby retailers. Visit bladehelis.com to learn more about this new quadcopter model.
Image credit: Blade