If you're looking for something new to freshen up your on-road R/C car, check out this 1/10-scale body release from Bittydesign. The Seven20 190mm supercar body offers a sleek, fresh design that'll give your on-road racer a completely new look.
From front to back, the Seven20 is one sharp machine. The low-set frontend gradually slopes up to meet the front windshield and a teardrop-shaped roofline slides all the way to the rear of the car. Slippery doesn't begin to describe how this car looks.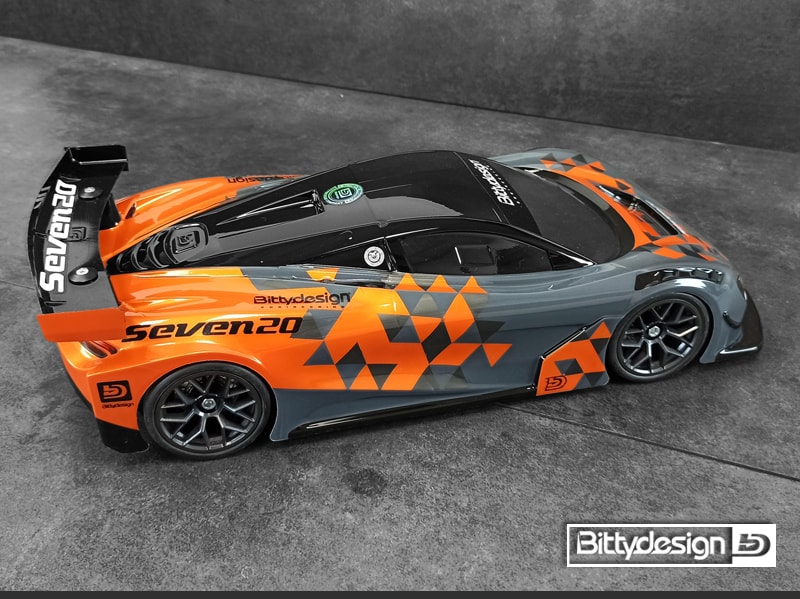 The body shell is made from duable Lexan polycarbonate and the body set includes wing mounting hardware, window masks, a decal sheet, and pre-applied overspray film.
Priced at $33.95, the Seven20 190mm On-road Body is available directly from Bittydesign and through their dealers. Visit bittydesign.com to learn more about this 1/10-scale, on-road R/C car body.
Image credit: Bittydesign