Hobbywing has introduced three new brushless motors for use with 1/5 and 1/6-scale R/C models. Their EZRUN 4985, 5687, and 56113 motors provide the power needed to propel large-scale R/C vehicles to their top speeds.
Designed for smooth performance, each of these motors includes a temperature sensor and sensor port for easy monitoring. In addition to keeping tabs on the motor temperature, the aluminum case has been designed to remove heat and keep the motor cool under heavy strain.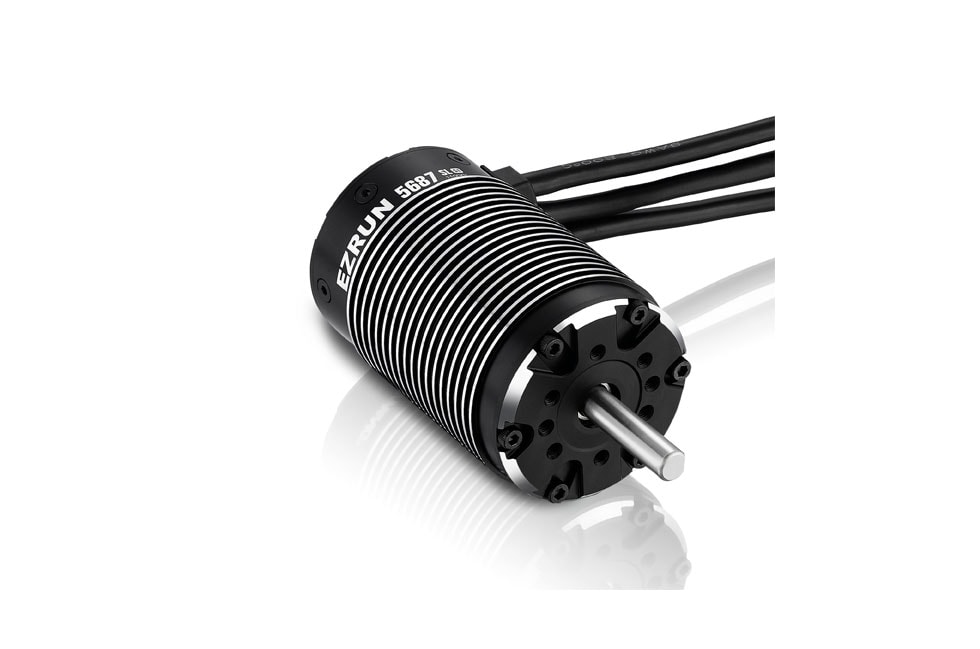 Each of these motor options uses a 4-pole, sensorless design and are compatible with 3S to 6S (4985) or 8S (56113 & 5687) LiPo battery packs.
Pricing details aren't immediately available, however, you can learn more about each of these motors at hobbywing.com.
Image credit: Hobbywing