Pro-Line has revealed their latest body option for the Traxxas X-Maxx, and it's designed especially for those who love to push their R/C trucks to the limit. Their new Pre-cut Brute Bash Armor body is unique in it's design as it's twice as thick as standard polycarbonate bodies, and it's solid white rather than clear.
While it can't be painted, this body can be decaled to fit your personal taste. As a trade-off for it's unpaintability, the Brute Bash Armor claims to be incredibly flexible to prevent cracking and shattering. In short, it begs to be bashed.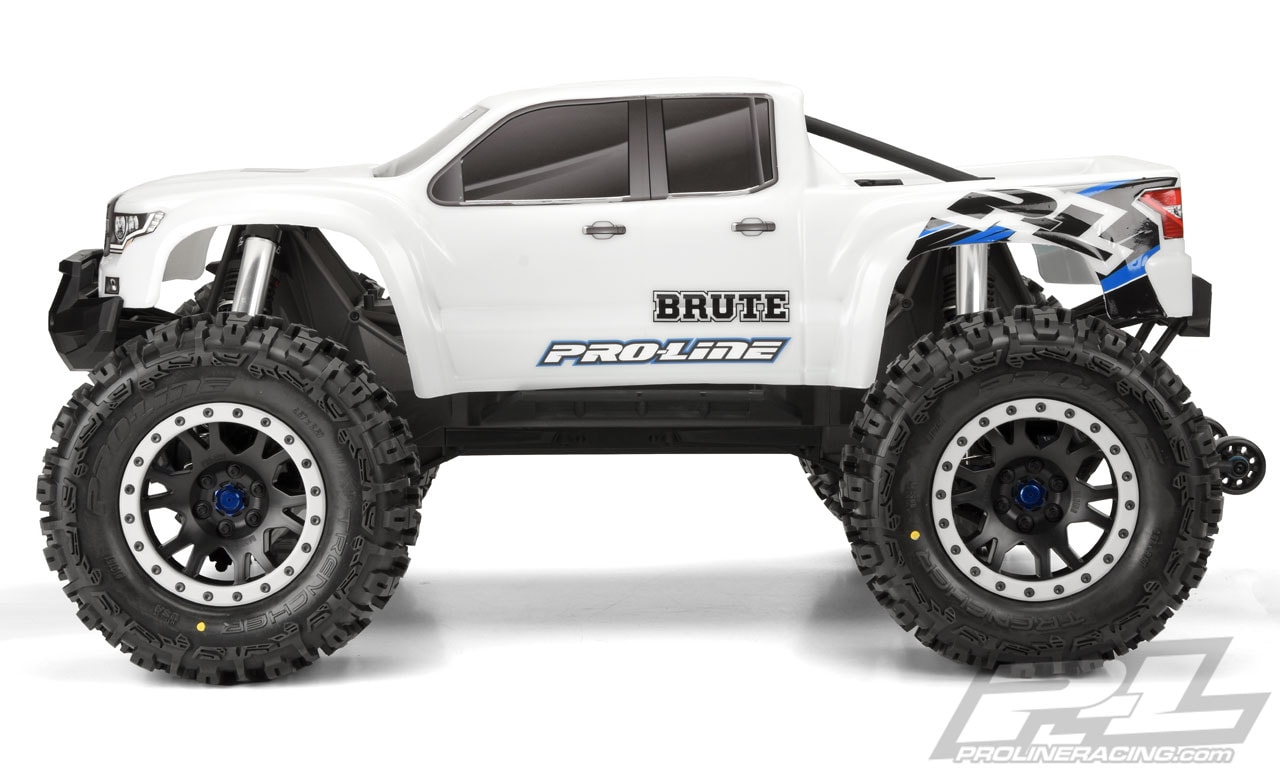 The body set includes the white pre-cut Brute Bash Armor and decal sheets. Priced at $127.46, this body will be available online and through your nearest Pro-Line dealer.
Visit prolineracing.com for additional details about this Traxxas X-Maxx body option.
Image credit: Pro-Line