Vanquish Products surprised the scale R/C community earlier in 2018 with the release of their VS4-10 Origin Kit. This tricked-out model featured the best satin-silver bits and pieces from the premium aftermarket brand, leaving the builder with a stunning piece of machinery when all is said and done.
If you prefer to build a kit that has a bit of an attitude, Vanquish has released the VS4-10 Origin Limited Black edition which features an array of black aluminum and plastic chassis and interior components.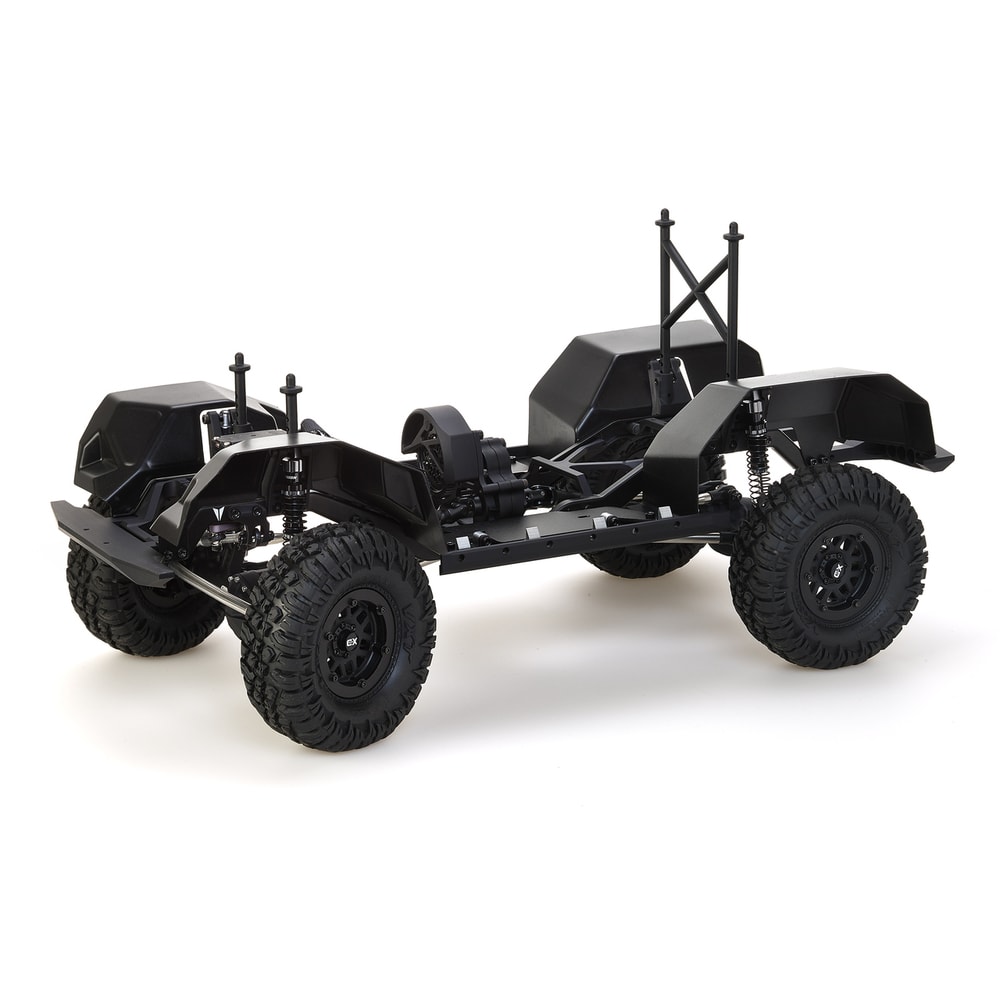 The most-noticeable blacked-out elements are the axle housings and internal fenders, but there are other dark elements to be found throughout the chassis as well.
Vanquish Products VS4-10 Origin Limited Black Specs:
Wheelbase: 12.3″
Width: 9.4″ (240mm)
Length: 19.3″ (490mm)
Height: 9.8″ (250mm)
Axle Ratio: 3.75:1
Transmission Internal Ratio: 2.6:1
Overall Reduction: 40.5:1
Gearing

Pinion: 13T (3mm shaft) 32P
Spur: 54T 32P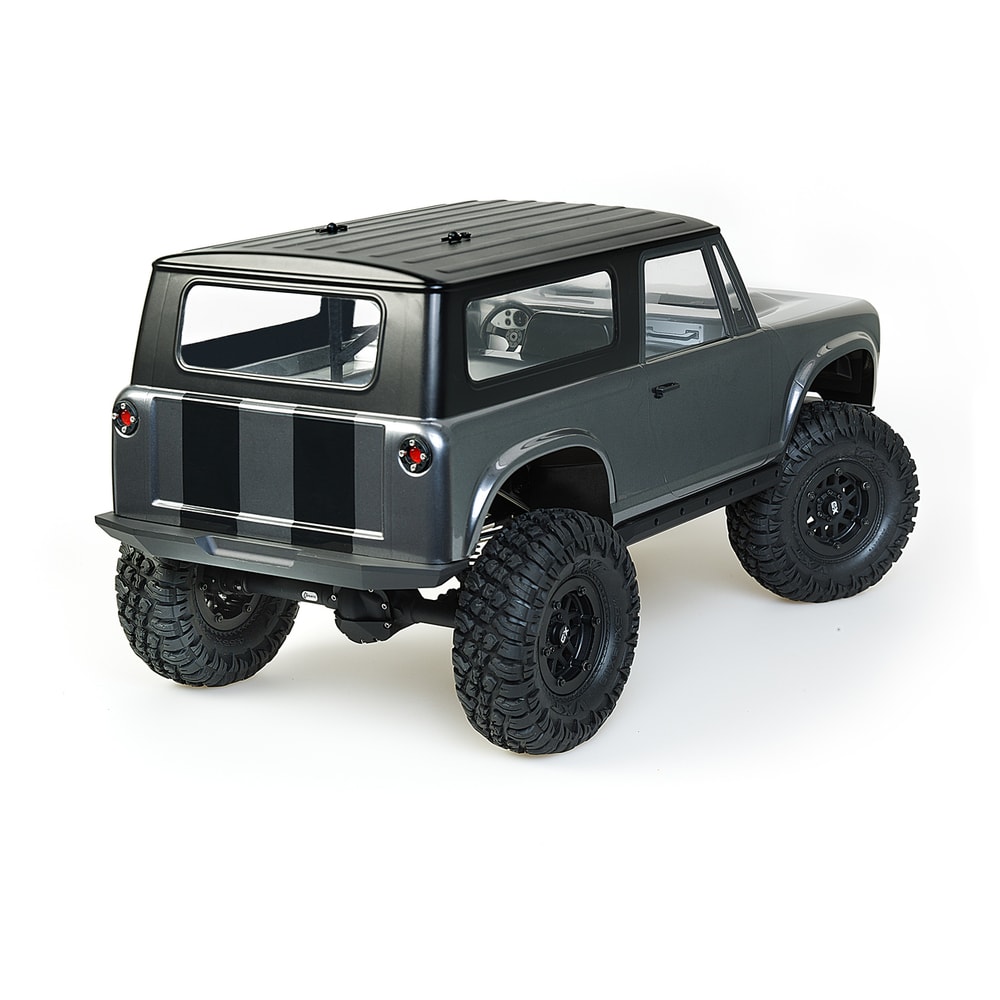 Priced at $899.99, the Vanquish Products VS4-10 Origin Limited Black Kit is available directly from Vanquish as well as through their dealers. Visit vanquishproducts.com to learn more about this top-end R/C scaler kit.
Image credit: Vanquish Products