The second-generation Axial SCX10 II Kit has been a hit among scale R/C fans and now, a ready-to-run (RTR) version has been announced. If you want a four-wheel drive radio-controlled rig that you can pull out of the box and hit the trail, this latest edition has a number of updates over the original.
Sharing the same 2000 Jeep Cherokee body style, the two versions of the SCX10 II begin to show differences on the chassis level. For starters, most RTR packages from Axial have utilized plastic links, the SCX10 II utilizes steel steering and suspension links. This is a material upgrade, which can then be pushed further with aluminum steering and suspension linkage.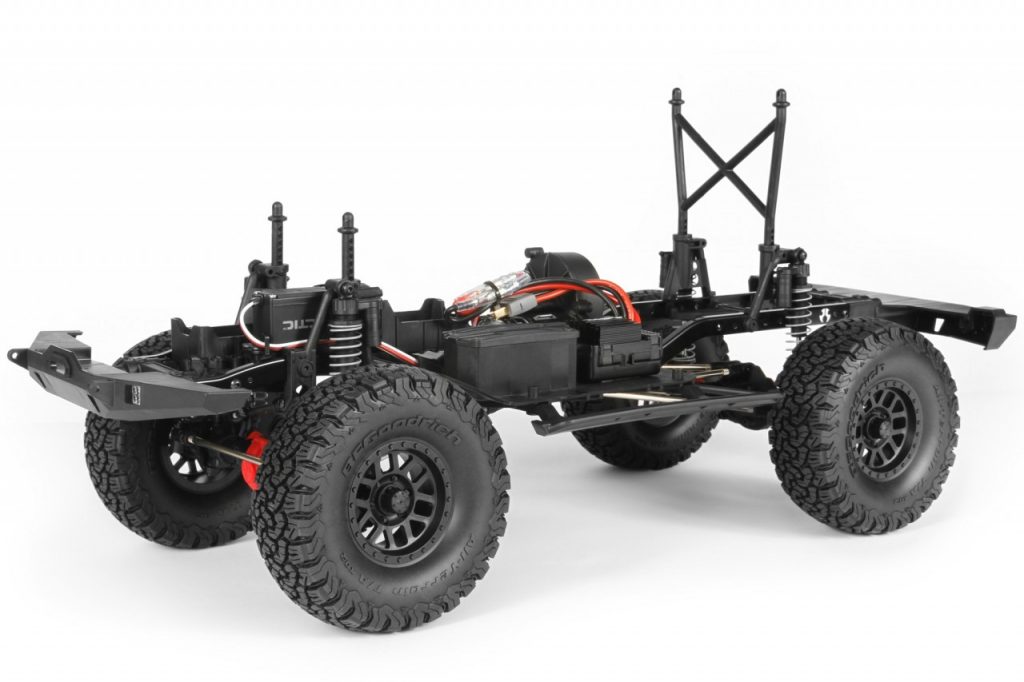 The other noticeable difference between the kit and RTR version of the second-gen SCX10 is the transmission. The kit version of the SCX10 II features a low center-of-gravity transmission with a redesigned transfer case and scale elements to give it a 1:1 feel. The new RTR SCX10 II utilizes the older, standard transmission design.
Outside of those primary kit to RTR differences, much else stays the same. The chassis-mounted steering servo is carried over from the kit, along with the flexibility to adjust the wheelbase of your rig to match a customized body. Speaking of the body, the same level of detail that is found in the SCX10 II kit is also seen in the ready-to-run model, save for the roof rack. The molded grille, door handles, and other scale details are included in this new option.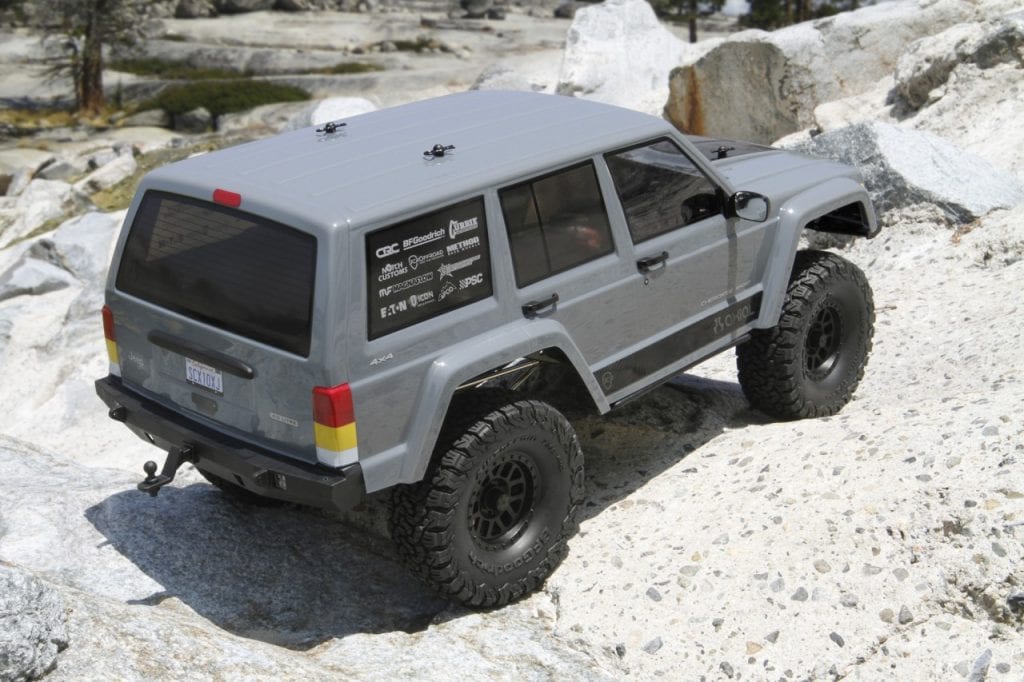 With the ready-to-run model, you get the addition of electronics, featuring the AE-5 electronic speed control, a 35-turn, brushed motor, and 2.4GHz radio system. The electronics are water resistant and designed to hold up to a little mud and water, if that's where the trail takes you.
Priced at $409.99, the SCX10 II 2000 Jeep Cherokee RTR can be pre-ordered from Axial's website, along with additional details and a complete spec list.
Image credit: Axial