Slowly but surely, Axial is replacing their battle-tested SCX10 models with the recently-updated SCX10 II platform. The latest vehicle to receive an overhaul is the entry-level crawler, the SCX10 II Deadbolt.
The original SCX10 Deadbolt continues to be a solid performer, both on price and tech specs. If you've wanted to explore the world of radio-controlled rock crawling or trailing, the SCX10 platform is a can't miss platform to jump in with.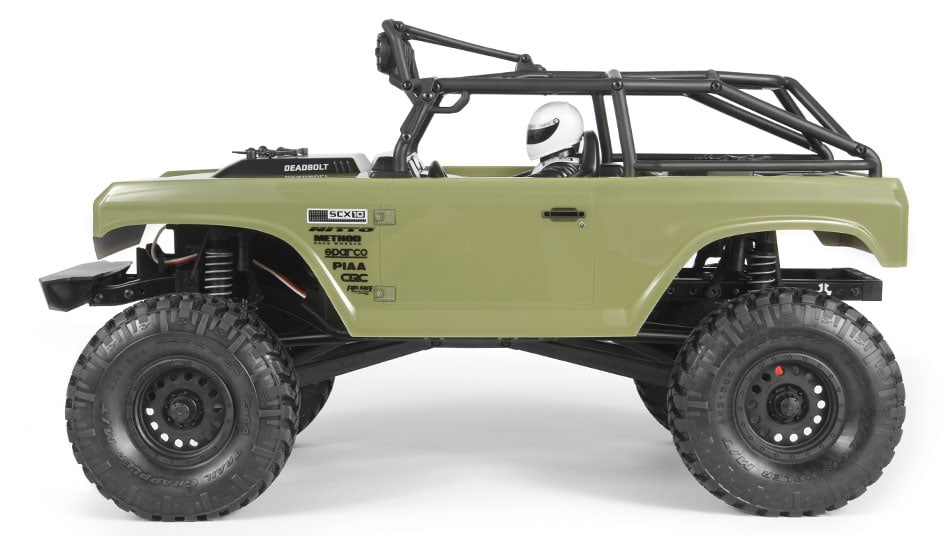 The biggest change to the 2018 Deadbolt is the SCX10 II chassis that rides underneath its body. With slender, one-piece AR44 axles and their durable AX10 transmission, this revised trail machine doesn't skimp on performance attributes.
Powering this 1/10-scale trail truck is a brushed, 35T motor. A Tactic TSX45 steering servo handles the steering duties and should be an excellent starting point for trail and rough terrain adventures.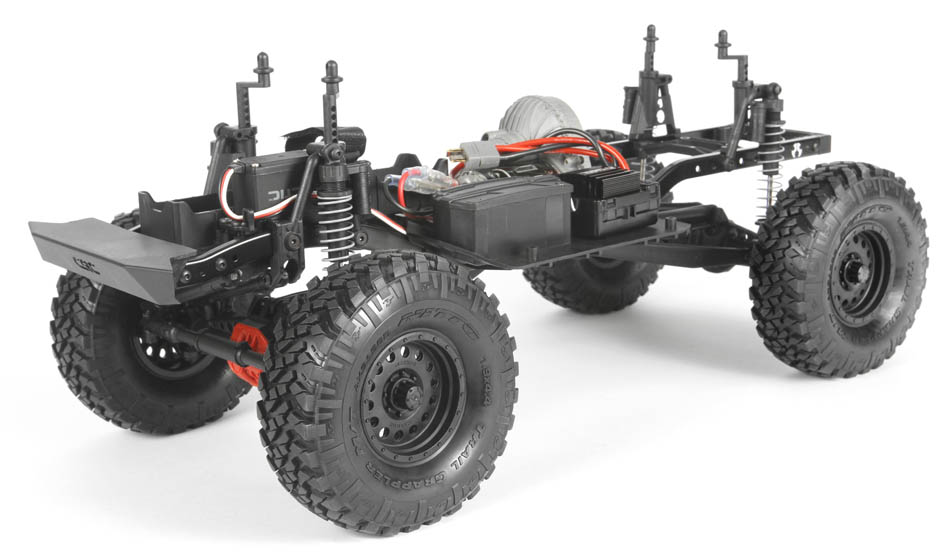 Waterproof electronics and a Tactic TTX200 transmitter (2-channel)/TR325 2.4GHz receiver (3-channel) round out the electrical aspects of this entry-level machine.
On the outside, there are more than a few changes to the Deadbolt's exterior to make it stand apart from the previous model. For starters, the bright metallic green has been traded in for an olive/army green tone. The front bumper is now modeled after a CRC "stingerless" off-road design, the wheels are replica Method "Hole" wheels, and the tires are patterned after Nitto's Trail Grappler model.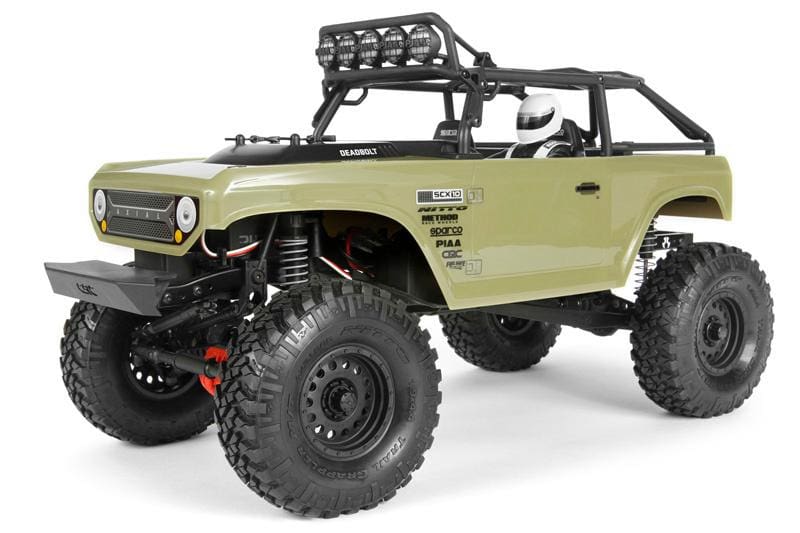 Overall, this is a very substantial overhaul for a solid R/C model (and platform.
Axial SCX10 II Deadbolt Specs:
Length: 18.1″ (460mm)
Width:8.8″ (225mm)
Height:9.0″ (229mm)
Wheelbase:12.0″ (305mm)
Ground Clearance:2.7″ (68mm)
Weight:4.65lbs (2.1kg) estimated with electronics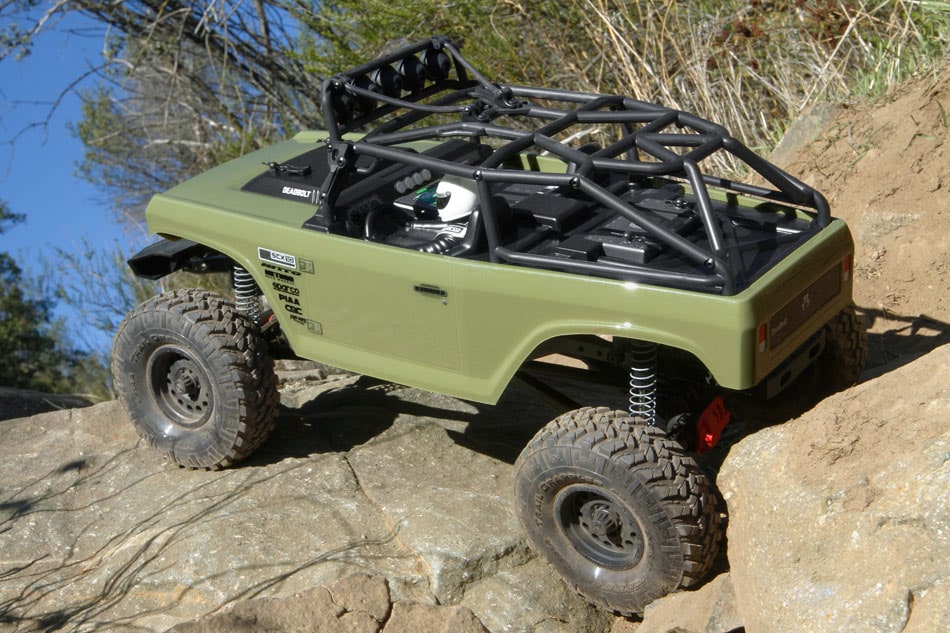 Priced at $199.99, the 2018 Axial SCX10 II Deadbolt will be available online and at your local Axial dealer. Visit axialracing.com for complete details.
Image credit: Axial