Close your eyes for a moment and tell me what pops into your head when I say "Axial". Depending on your association with the brand, there could be any number of models that come to mind. The trail-ready SCX10 and RR10 and bash-worthy Yeti are all modern-day superstars, but what about earlier models that helped Axial carve out their name as among rock-crawling enthusiasts.
The Wraith has a storied history, seeing updates and tweaks through the years. Throughout all of those updates, one item has remained the same; the wheel/tire size. It now appears that it's time for a change. Axial has introduced an updated Wraith model with 1.9″ tires and overhauled internals, blending scale details with rock-crawling prowess.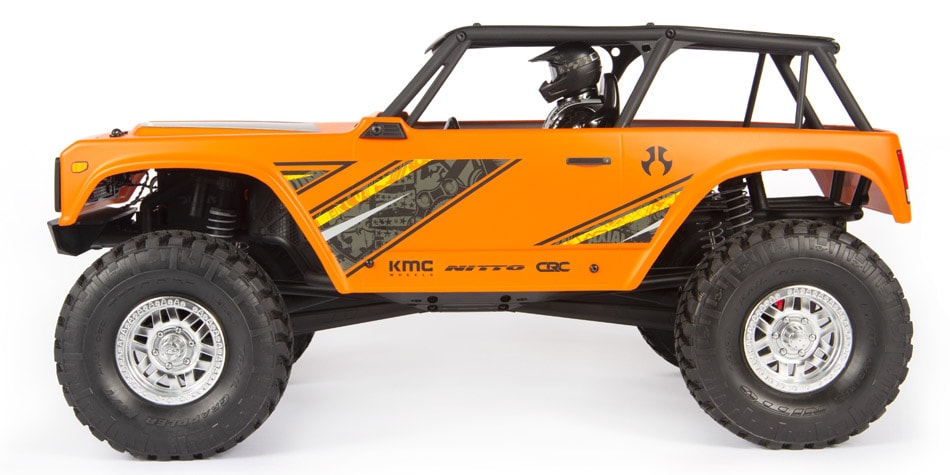 Rolling on licensed 1.9″ KMC XD wheels and Nitto Trail Grappler M/T tires, this rock rig should challenge your skills during outdoor adventures. Along with the smaller wheel size, the new Wraith features a redesigned tube frame chassis and detailed engine compartment.
That engine compartment can be viewed after raising the hood on this machine and taking a peek inside. Not only is this a cool, "scale" idea, but it also allows easy access to the battery tray for quick-swapping your packs.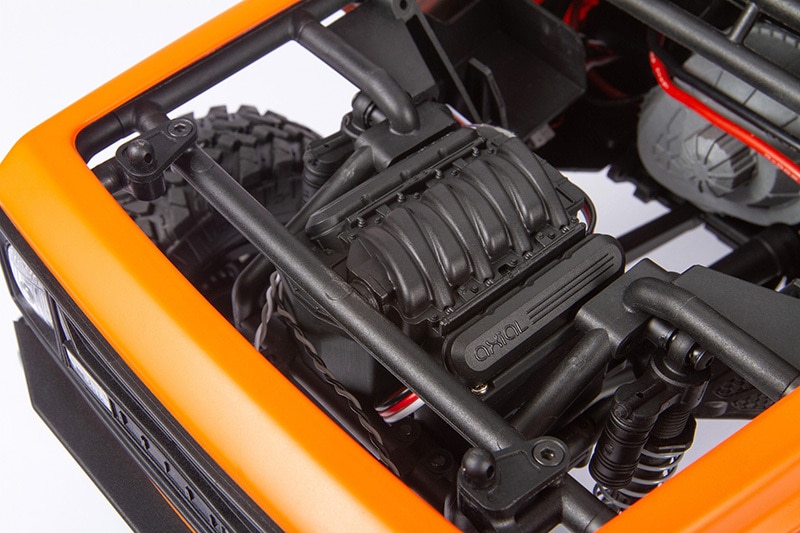 The Wraith 1.9″ utilizes Axial's AR44 single-piece axles, which have previously made appearances on SCX10 models. The chassis includes inner fender wells for the front wheels and a durable nylon skid plate to help it slide over rocks and other obstacles.
Up front, a detailed plastic radiator provides inner scale beauty while a molded grille (with light buckets) allows you to easily install two 5mm LED lights for nighttime driving. Two body colors are available (orange and black) and both include aggressively-styled decals and graphics.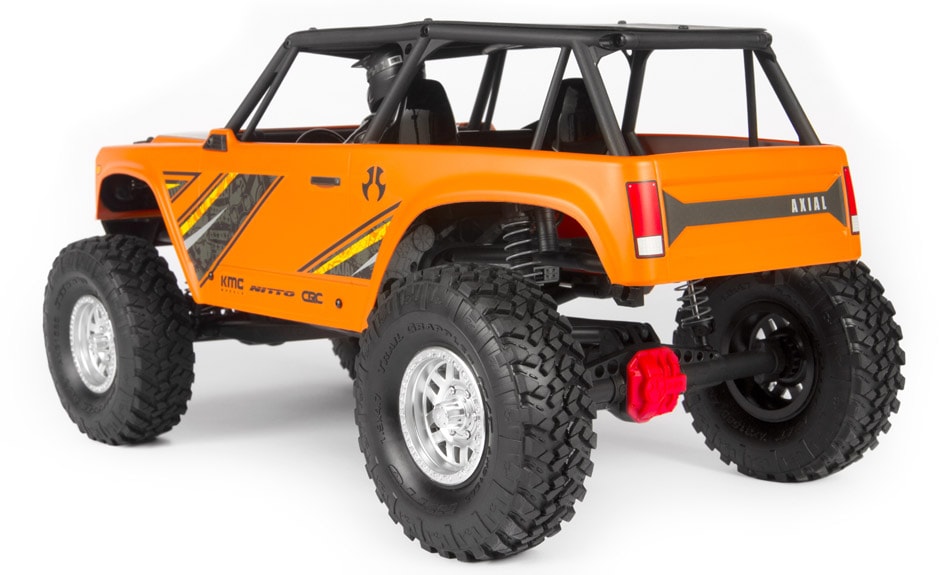 As far as electronics are concerned, this ready-to-run (RTR) model features a 35T brushed motor, Tactic metal gear steering servo and Spektrum 2-channel radio system.
Priced at $369.99, the Axial Wraith 1.9″ Rock Crawler will be available online and through your favorite Axial dealers. Visit axialracing.com to learn more about this RTR rock crawling rig.
Image credit: Axial