Fans of Axial's popular RR10 Bomber R/C rock racer have been making good use of the ready-to-run (RTR) model that was released late in 2015. A quick scan of RR10-specific Facebook groups and rock crawling forums will show you that owners of these machines love them, and have been doing some amazing and unique customizations to them. If you've been patiently waiting for a kit version of this versatile off-road machine to make an appearance, your wait is over. Axial has released details about their  RR10 Bomber Kit. For those that have been holding out, it looks like this model was worth the wait.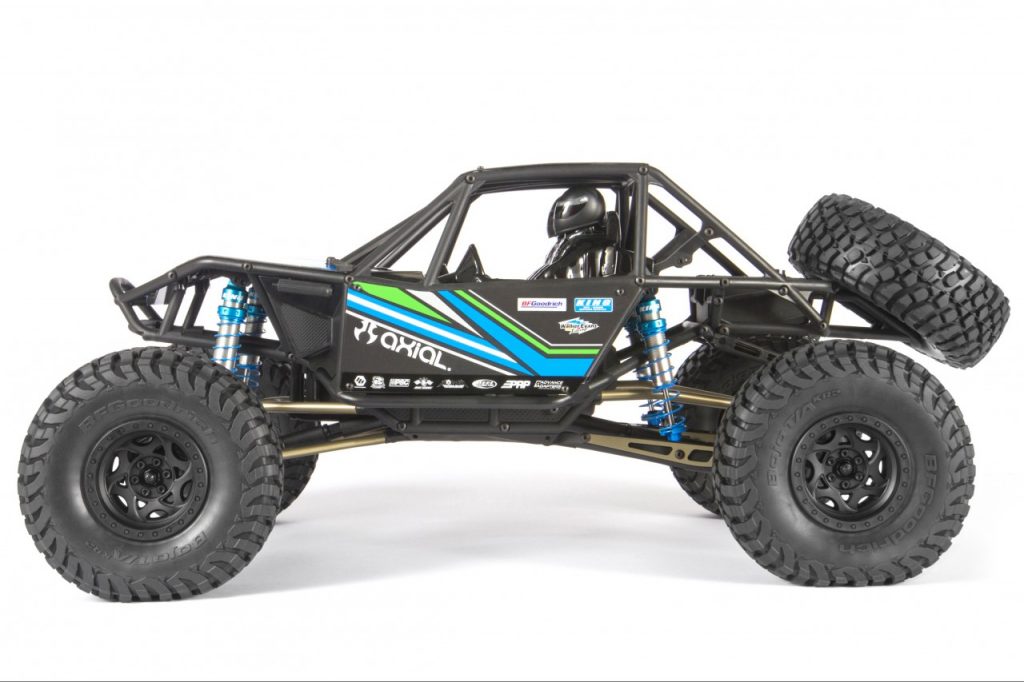 While the core of the vehicle is the same, a rugged replica of Randy Slawson's Bomber Fabrication King of Hammers racer from 2014, there are some upgrades that you'll find sprinkled throughout the parts bags and packages of this 1/10-scale monster. For starters, aluminum suspension links can be found, replacing the durable, yet flexible plastic linkage from the RTR version. While the rear trailing arms are still plastic, aluminum link plates are included to increase stiffness and improve durability of these parts. Aluminum steering linkage is also included, helping you get crisp, precise control while tackling obstacles and treacherous terrain.
Capping off these aluminum suspension link upgrades are four adjustable, machined aluminum KING shocks. While the RTR version also came with replica KING shocks, the components in the kit include aluminum caps, which not only look great, but will help increase longevity.
Keeping on the performance and handling track, a long travel sway bar is included in the kit. This additional piece gives added support on throttle, making this a fine-tuned racer or crawler. Another premium addition are 2.2 Walker Evans Racing beadlock  wheels, giving you added visual scale appearance for your rig.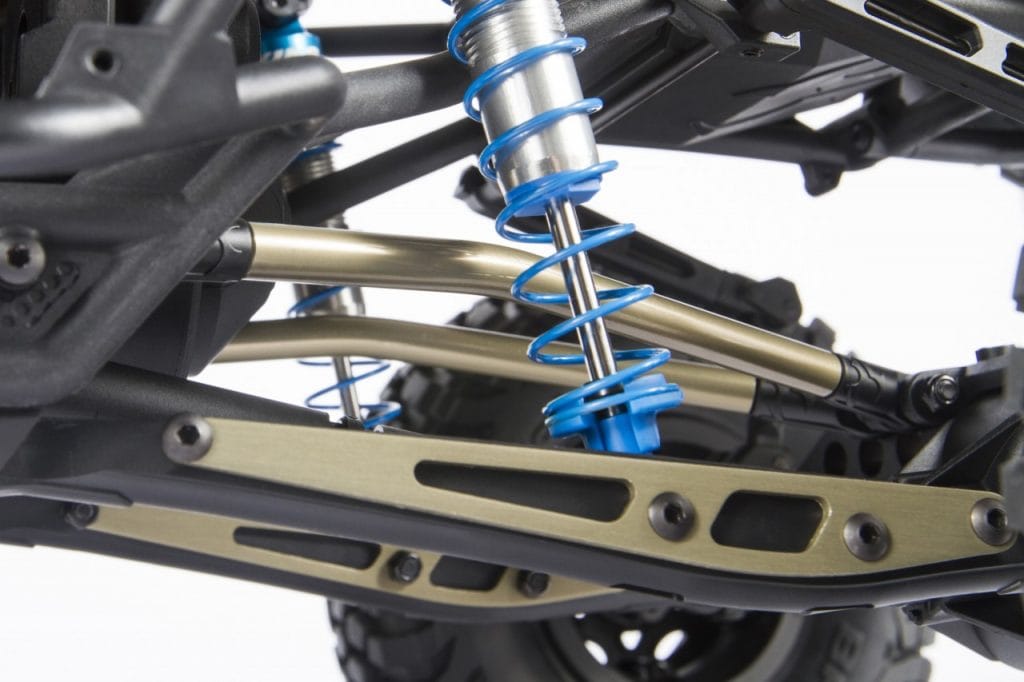 With most radio-controlled vehicle kits, you'll need to supply your own electronics (transmitter,  and receiver), power plant (motor and electronic speed control (ESC)),  steering servo, and battery. Carrying a price of $359.99, this kit is ready to be transformed from a pile of parts to a capable crawler or racer in no time. Learn more about the Axial RR10 Bomber Kit at axialracing.com.
Image credit: Axial