Are you in the market for a budget-friendly, basher-focused R/C buggy? If so, ARRMA's latest brushed-powered beast might be the ride for you. The ARRMA Typhon 4×4 MEGA combines 1/8-scale size with a reliable 4×4 drivetrain, and a solid brushed motor to create a radio-controlled buggy that's under $250.
While the price is certainly an attractive aspect of this model, there are plenty of features to make this machine move. Powered by a 550-size brushed motor, the Typhon 4×4 MEGA should be able to power through just about any type of terrain you choose.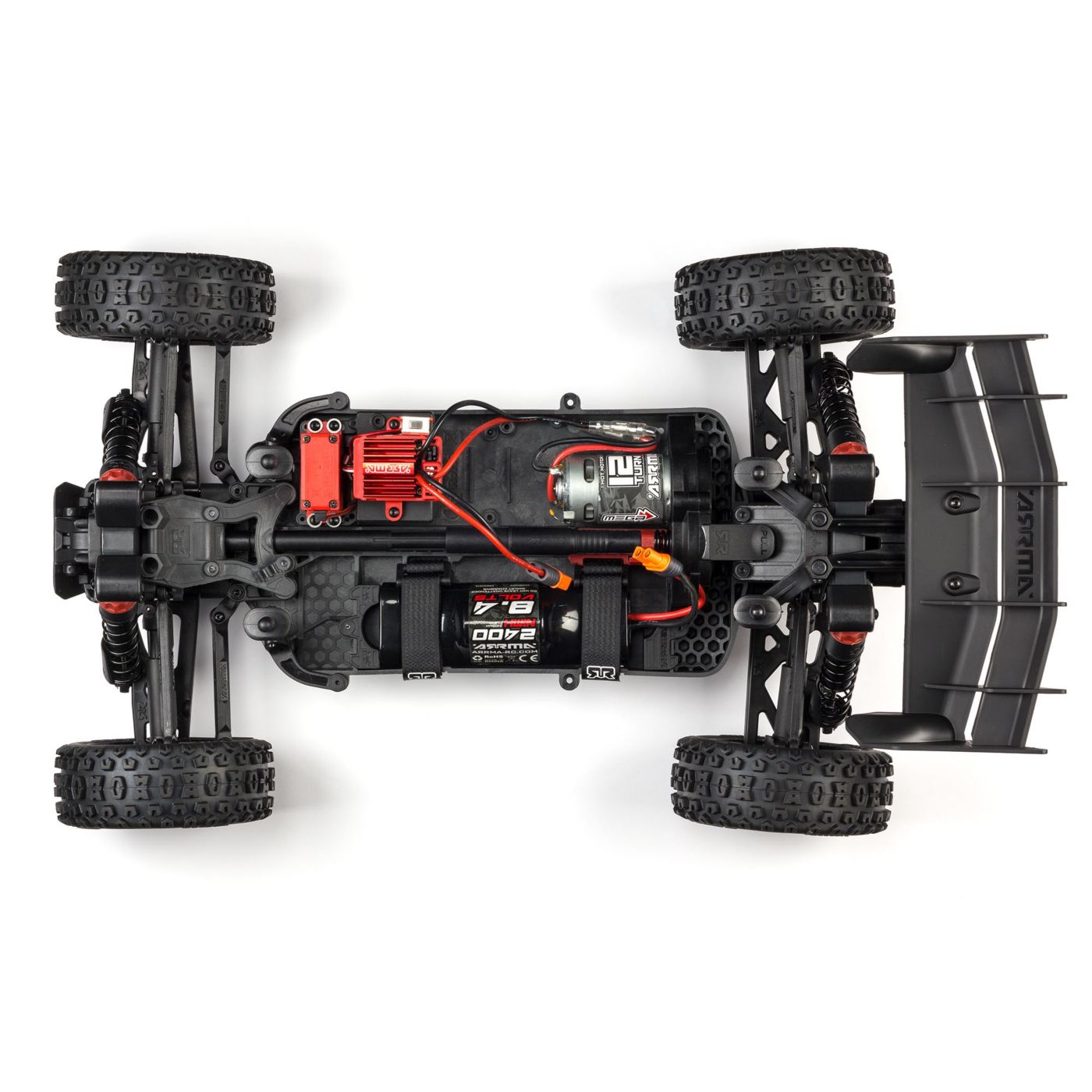 Additional highlights, including large, oil-filled shocks, a durable chassis design, waterproof electronics, and modular internal components make this buggy a great entry-level machine for newer hobbyists.
By removing a few bolts, you can easily remove and access elements such as the ESC, servo, gearbox, and front and rear differentials.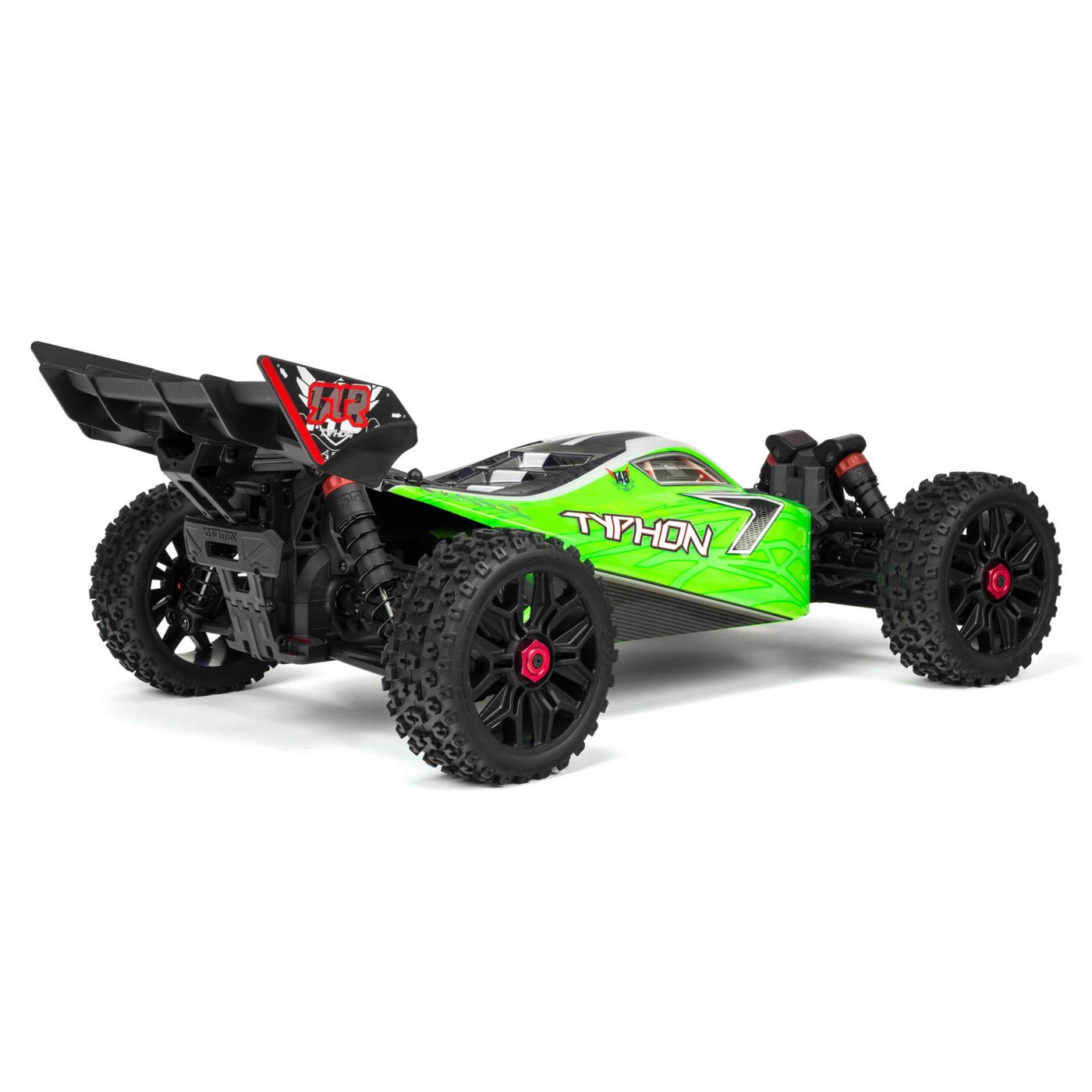 The ARRMA Typhon 4×4 MEGA has been paired with a set of dBoots 2-HO tires which are mounted on 1/8-scale, multi-spoke wheels. The body of this buggy features an eye-catching green/black/silver paint scheme and is capped off by an aggressive rear spoiler.
This complete ready-to-run (RTR) package includes an 8.4V NiMh battery and wall charger. Both the battery and charger use IC3 connectors which are also compatible with older EC3 plugs.
Providing range and control for this model is a Spektrum STX2 2.4GHz radio system (transmitter and receiver), offering adjustable throttle and steering trim, as well as a three-stage power setting.
ARRMA Typhon 4×4 Mega Specs:
Scale: 1/8
Length: 20.12 in (511mm)
Height: 7.68 in (195mm)
Width: 12.05 in (306mm)
Wheelbase: 12.91 in (328mm)
Weight: 6.01lb (2.73kg)
Drivetrain: 4×4
ESC: MEGA Waterproof, IC5 connector
Ground Clearance: 1.65 in (42mm)
Motor Type: Brushed, 12-turn, 550-size
Batteries: Single 7-cell 8.4V 2400mAh NiMH w/IC3 connector
Battery Dimensions: 6.3 x 1.8 x 0.94″ (160 x 46 x 24mm)
The ARRMA Typhon 4×4 MEGA is priced at $219.99 and will be available directly through ARRMA and through ARRMA dealers. Visit arrma-rc.com to learn more about this 1/8-scale R/C buggy.
Image credit: ARRMA