November 15, 2016 could bring details of new radio-controlled machines.
A recent visit to ARRMA's homepage has revealed a teaser, actually four teasers, that look to be announced on Tuesday, November 15, 2016. The four main images on their rotating carousel depict four different images of (what appear to be) two vehicles, neither of which appear in the current ARRMA lineup.
Not only are these vehicles new, but their overall details are masked through some clever photography and editing work. Without doing too much detective work, the two models appear to have the following names and vehicle style:
Fazon

(Off-road car/truggy?)

Outcast 6S

(monster truck?)
ARRMA Fazon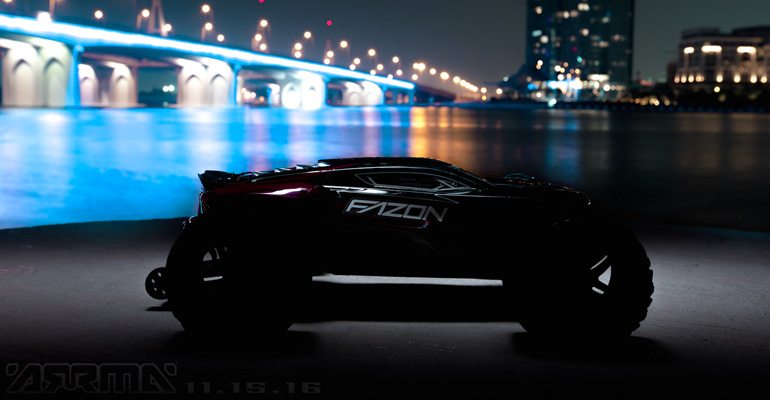 Starting with the ARRMA Fazon, it appears to be a sleek-bodied truggy/truck, similar to the Traxxas E-Revo. From the two posted teaser images, all four wheels and tires appear to be the same size and there is an included wheelie-bar in the back. Based on these few details, I would imagine the Fazon will be a ready-to-run (RTR) model that's powered by a brushless motor (possibly part of ARRMA's BLX line) and possibly capable of handling a 6S LiPo battery.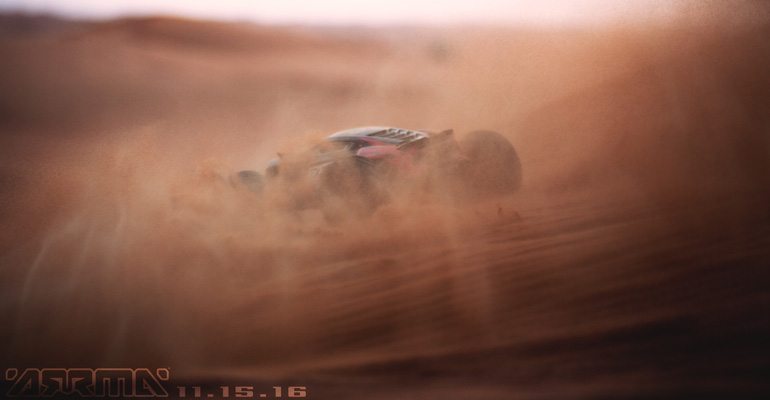 ARRMA Outcast 6S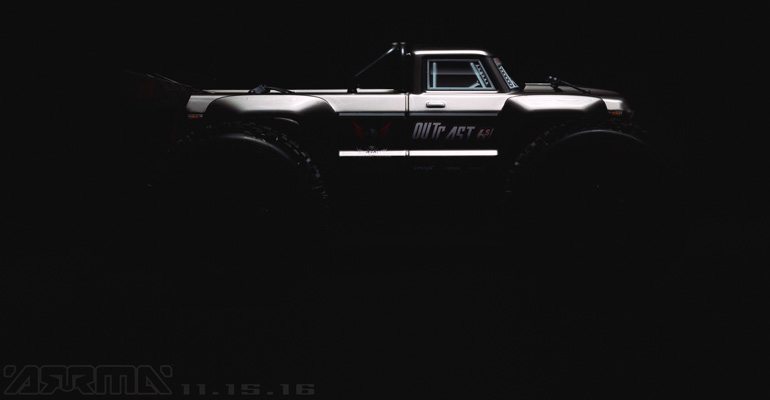 The ARRMA Outcast 6S also shares similar exterior features in its two teaser images. Large wheels/tires, a wheelie bar, a monster truck body, and a roll bar with molded light bar are the main elements that jump out in these teaser images.
Near the model name sticker, there is a 6S decal, which gives a strong indication that the Outcast will be capable of handling a 6S LiPo battery. With this bit of information, I'm also willing to bet this model will be part of the BLX line as well and include a brushless motor.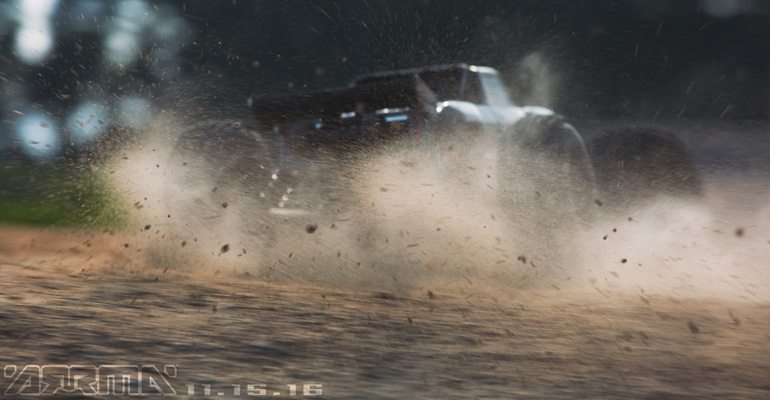 Personally I'm looking forward to seeing what these new models look like, without the haze and strategic shadow placement. Check ARRMA's website on 11/15/16 to see what these two machines not only look like, but what their capabilities are.
If you can't wait until then, a thread has been started on arrmaforum.com with further discussion and speculation around these two machines. As additional details about the ARRMA Fazon and Outcast 6S are released, be sure to check back here for model overviews and details.
Image credit: ARRMA