Traxxas made a big reveal at the 2017 SEMA show, announcing new accessories, and models for their TRX-4 line. Now, two months into 2018, one of their most-anticipated announcements has been released.
Building on their two-model TRX-4 models, the new TRX-4 Ford Bronco brings a beloved off-roading classic to trails and crawling courses everywhere. Just one look at this truck will tug at your wallet. Trust me, I'm speaking from experience.
While the base of this truck remains the same, there is a slight difference between the wheelbase of this Bronco model and the original TRX4 Land Rover Defender. The Bronco sports a 12.3″ wheelbase (in its stock configuration) while the "classic" TRX-4 has a 12.8″ setup. While this can be adjusted, Traxxas has brought a rig to the table that has a "standard" wheelbase measurement, much to the delight of scale R/C enthusiasts.
All of the previous TRX-4 chassis design and inner-workings appear in this new model. Portal axles, cruise control, a two-speed transmission, and more are settled underneath the real attention-getter; the body.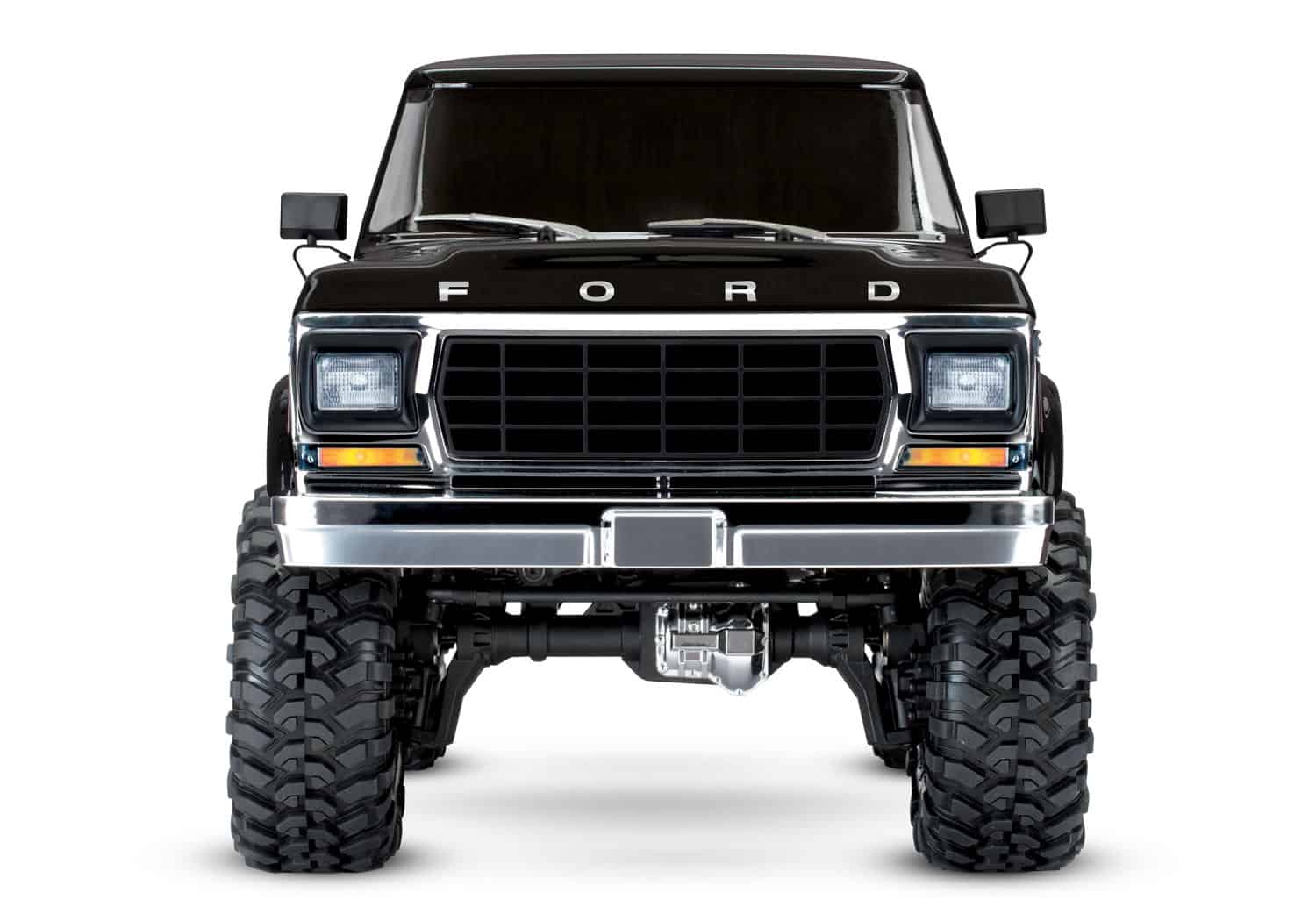 Finding the words to describe the detail and pure beauty that is the Ford Bronco lid on this rig is difficult. After watching the teaser video and flipping through a number of photos, I'm personally in awe of the visuals which this rig brings to the table.
From bumper to bumper, you can't deny that this machine is a '79 Ford Bronco. The grille, front chrome accents, and headlights all look amazing, and smaller features such as side-view mirrors, windshield wipers and more give this 1/10-scale truck a 1:1 feel.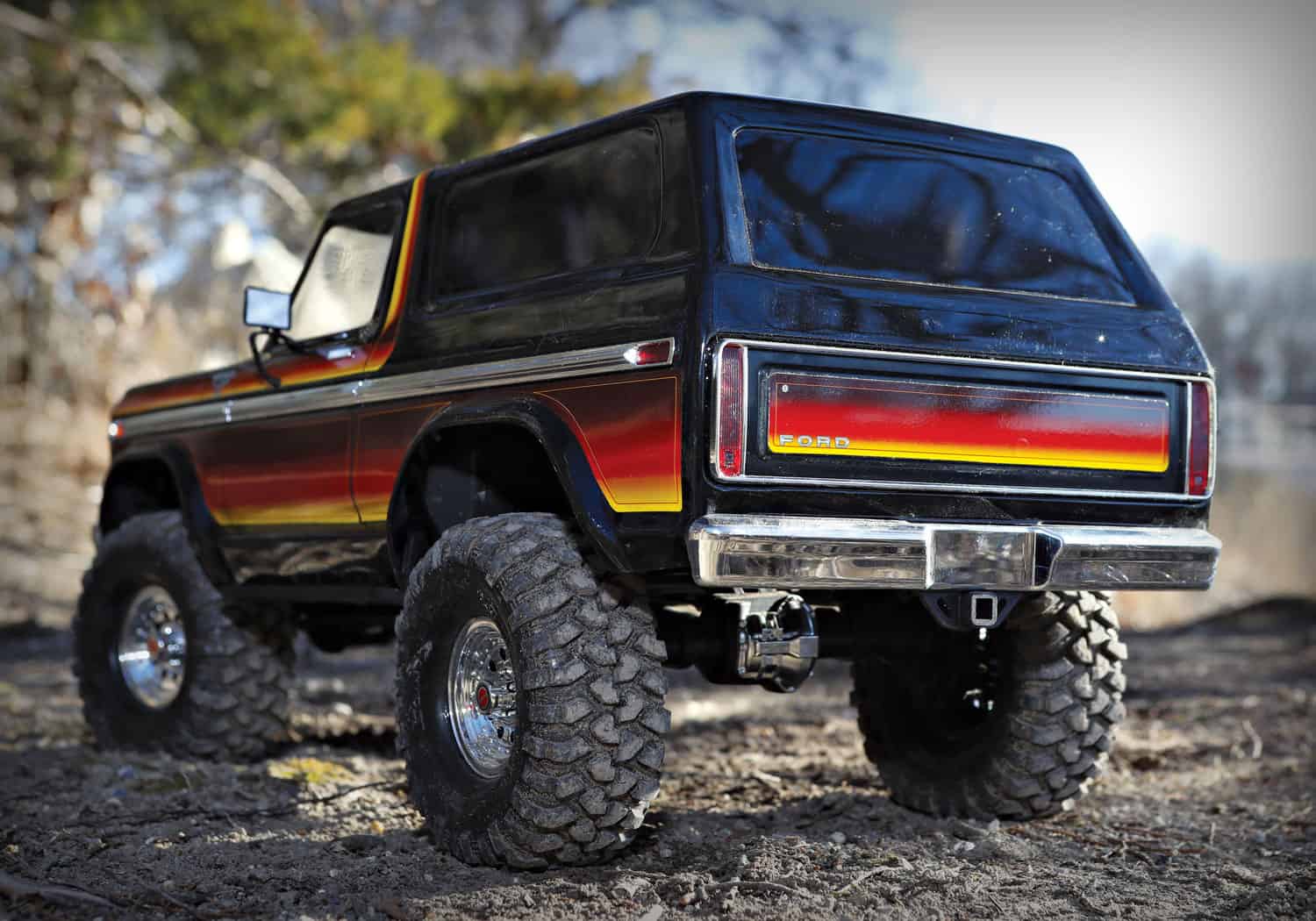 Fans of true-scale realism and outdoor adventure should have a blast with this rig. No doubt about it.
Traxxas TRX-4 Ford Bronco Specs:
Length: 20.57 inches (523mm)
Front Track: 9.78 inches (249mm)
Rear Track: 9.78 inches (249mm)
Ground Clearance: 3.14 inches (80mm)
Weight: 6.42lb (2.91kg)
Height: 10.47 inches (266mm)
Wheelbase: 12.28 inches (312mm)
Front Shock Length: 3.54 inches (90mm)
Rear Shock Length: 3.54 inches (90mm)
Front Wheels: 1.9 x 1.02 inches (49 x 26mm)
Rear Wheels: 1.9 x 1.02 inches (49 x 26mm)
Front Tires: 4.64 x 1.89 inches (118 x 48mm)
Rear Tires: 4.64 x 1.89 inches (118 x 48mm)
Hex Size: 12mmSpeed Control: XL-5 HV
Motor (electric): 21T Reverse Rotation
Transmission: 2-speed Hi-Lo, Remote Shifting
Gear Pitch: 32P
Differential Type: 4 Gear, Remote Locking
Chassis Structure / Material: Steel Ladder Frame with Nylon Composite Crossmembers
Brake Type: Electronic "Hill Hold"
Drive System: Shaft Driven 4WD Steering: Chassis Mounted Servo
Servo: 2075X Metal Gear
Transmitter: TQi™ 2.4 GHz 4-Channel Transmitter
Receiver: 6533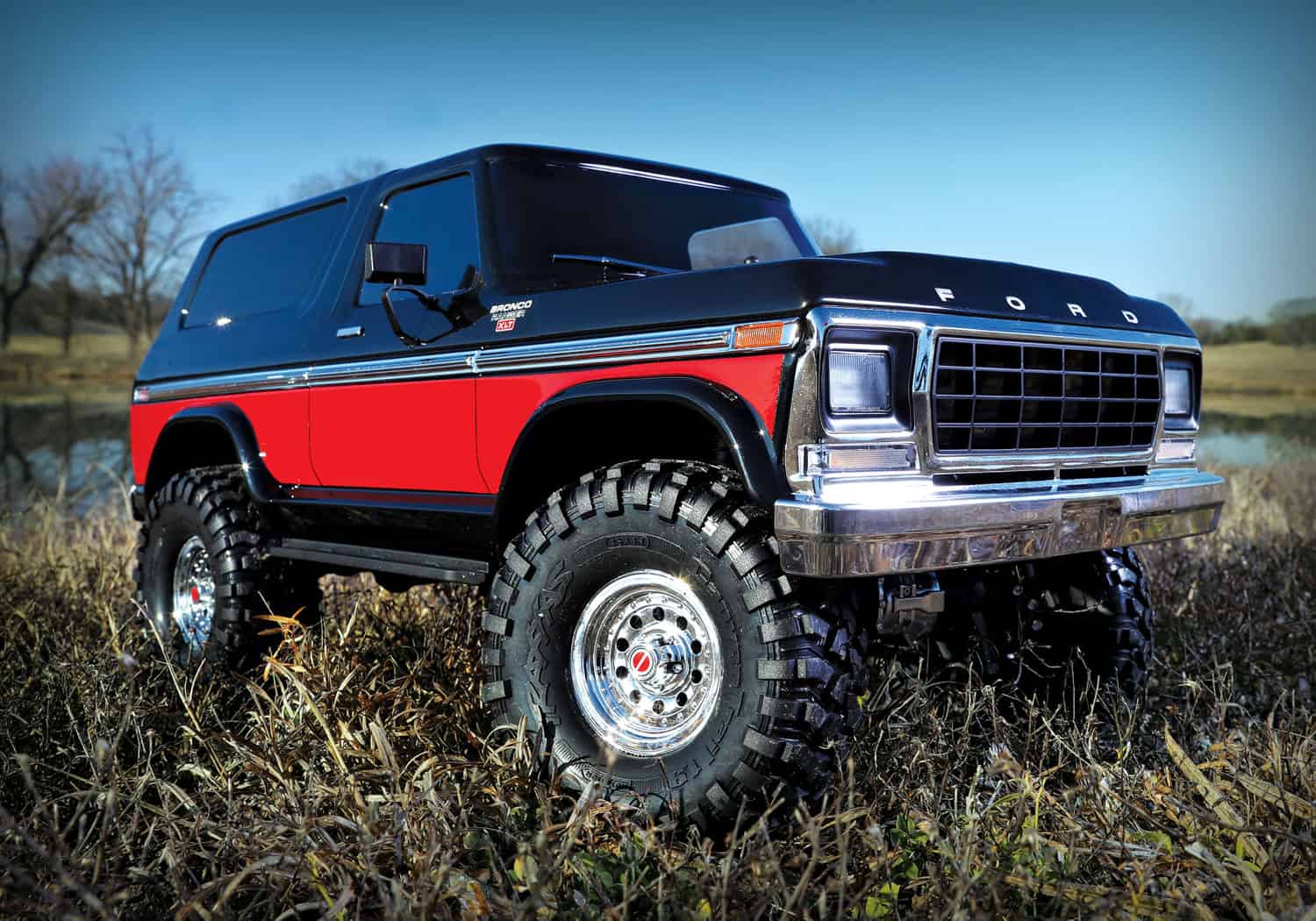 Priced at $479.99, the Traxxas TRX-4 Ford Bronco will be available in late February 2018 (online and at Traxxas dealers). Visit traxxas.com for complete details, specs, and more.
Image credit: Traxxas